Our homemade vegan Bailey's Irish cream is the solution to your cravings! If you're a fan of Irish cream, but you're following a plant-based diet, you may have thought that you'd never be able to indulge in this creamy, delicious treat again.
Fortunately, there are plenty of options out there for vegans. One of the best is this homemade vegan Bailey's Irish cream. This decadent and flavorful liqueur is perfect for adding to your coffee, drizzling over ice cream, or sipping on its own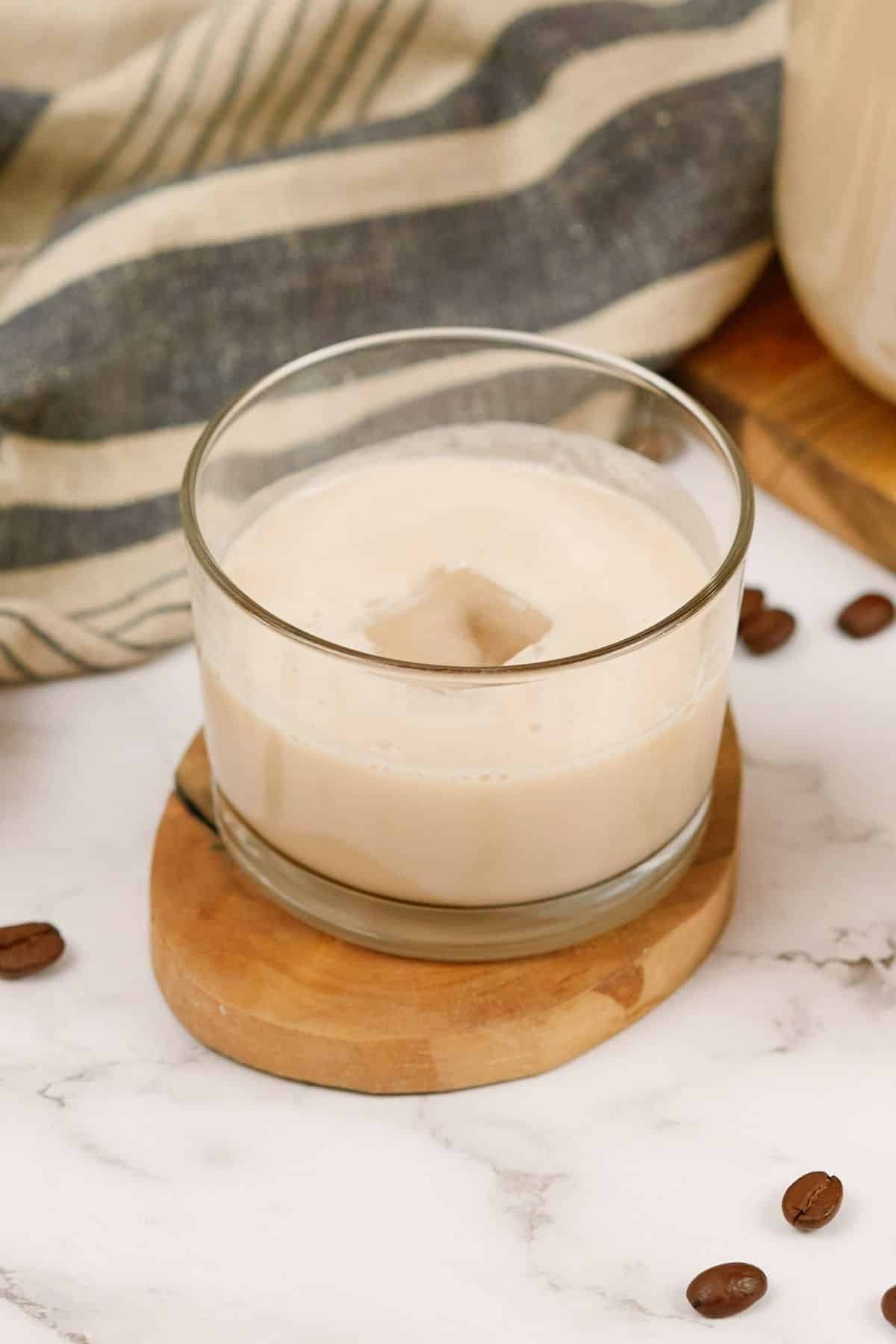 Vegan Bailey's
One of the great things about making your own vegan Bailey's is that it's incredibly versatile. You can use it in so many different ways to add a touch of richness and flavor to your desserts and beverages.
Whether you like a bit of coffee along with dessert, or you want a nightcap that is just a bit different, you will love this. Simple ingredients you already have on hand whisk up into a delicious creamy liqueur. Vegan Bailey's is sure to be a hit next time you brew a pot of coffee and want something a bit extra.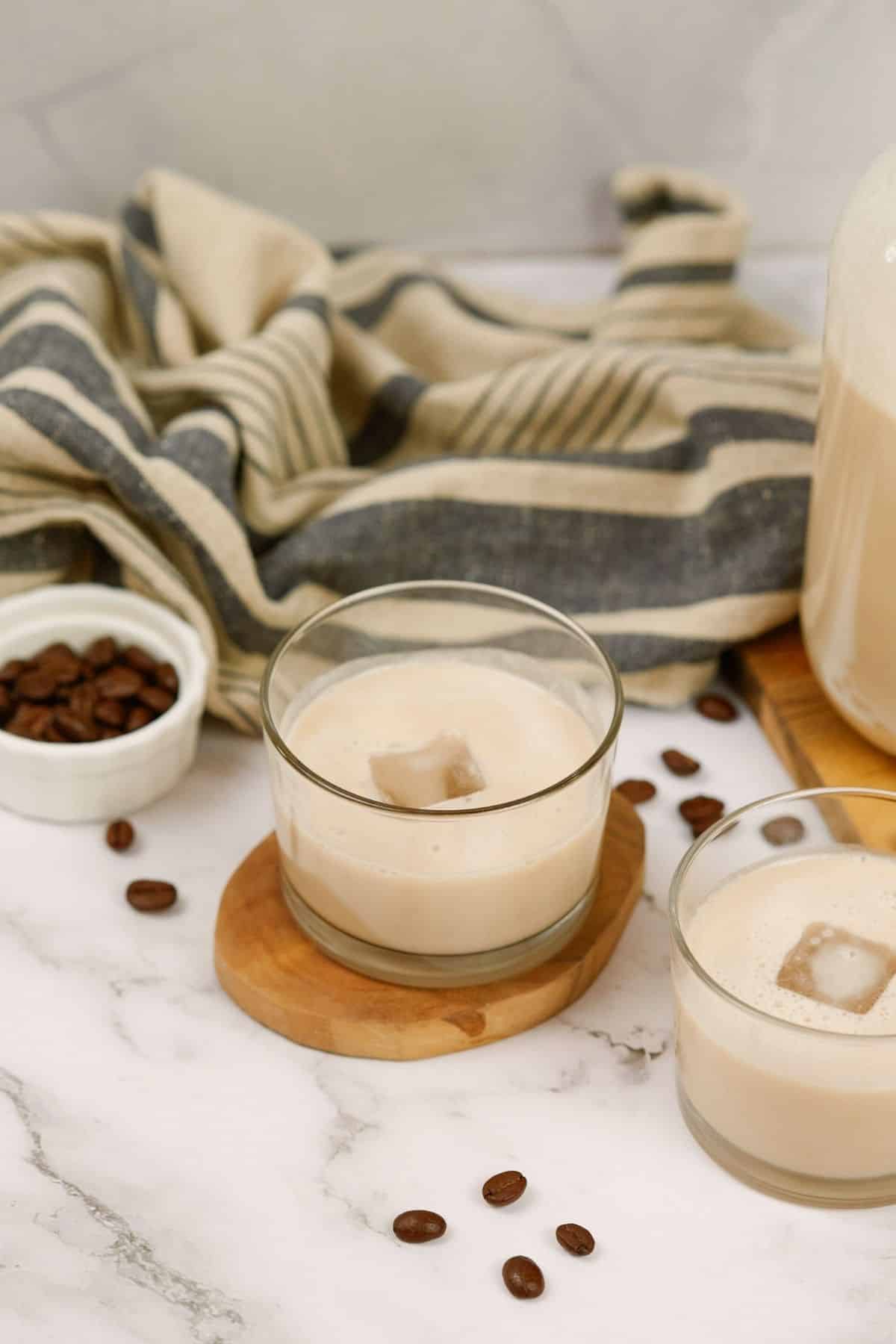 Ingredients
1 cup whiskey
1/2 cup black coffee, cold
2 teaspoons vanilla extract
3 1/3 cups full-fat coconut cream, heated (800ml)
1/2 cup maple syrup
Note: Full-fat coconut cream will be solid out of the can, so you will need to heat it to melt and create a liquid base. It does not need to be cooked or boiled, just heated until liquid.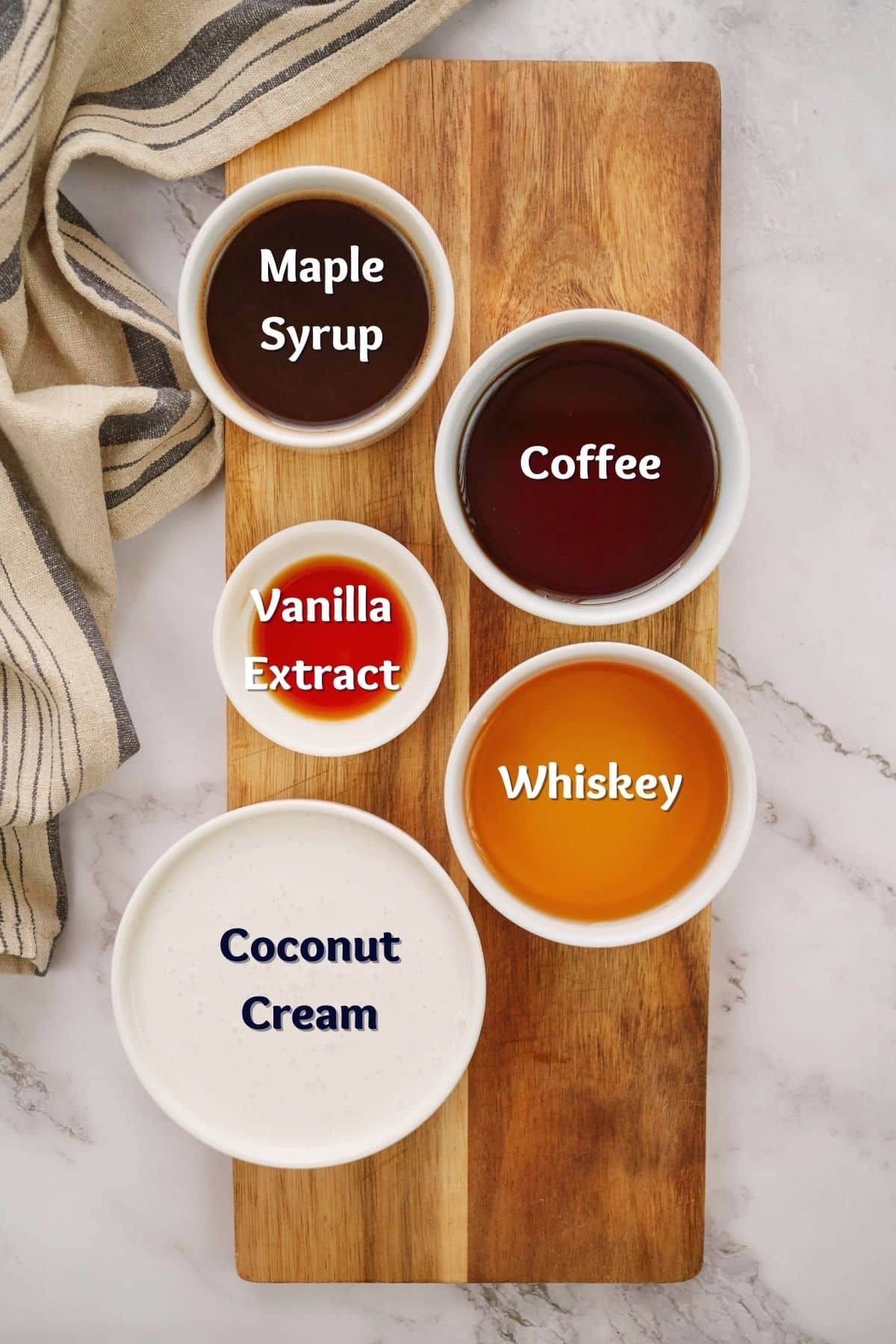 Tools Needed
Measuring cups and spoons: always necessary in any kitchen, you probably already have these on hand. If not, invest in a set that has wet measuring cups, dry measuring cups, and a variety of measuring spoons.
High-speed blender: you can make this with an immersion blender or even in a food processor, but a good blender is much easier.
Mason jar(s): to store the extra mixture, you will need a jar or jars that are airtight. A mason jar is a perfect solution.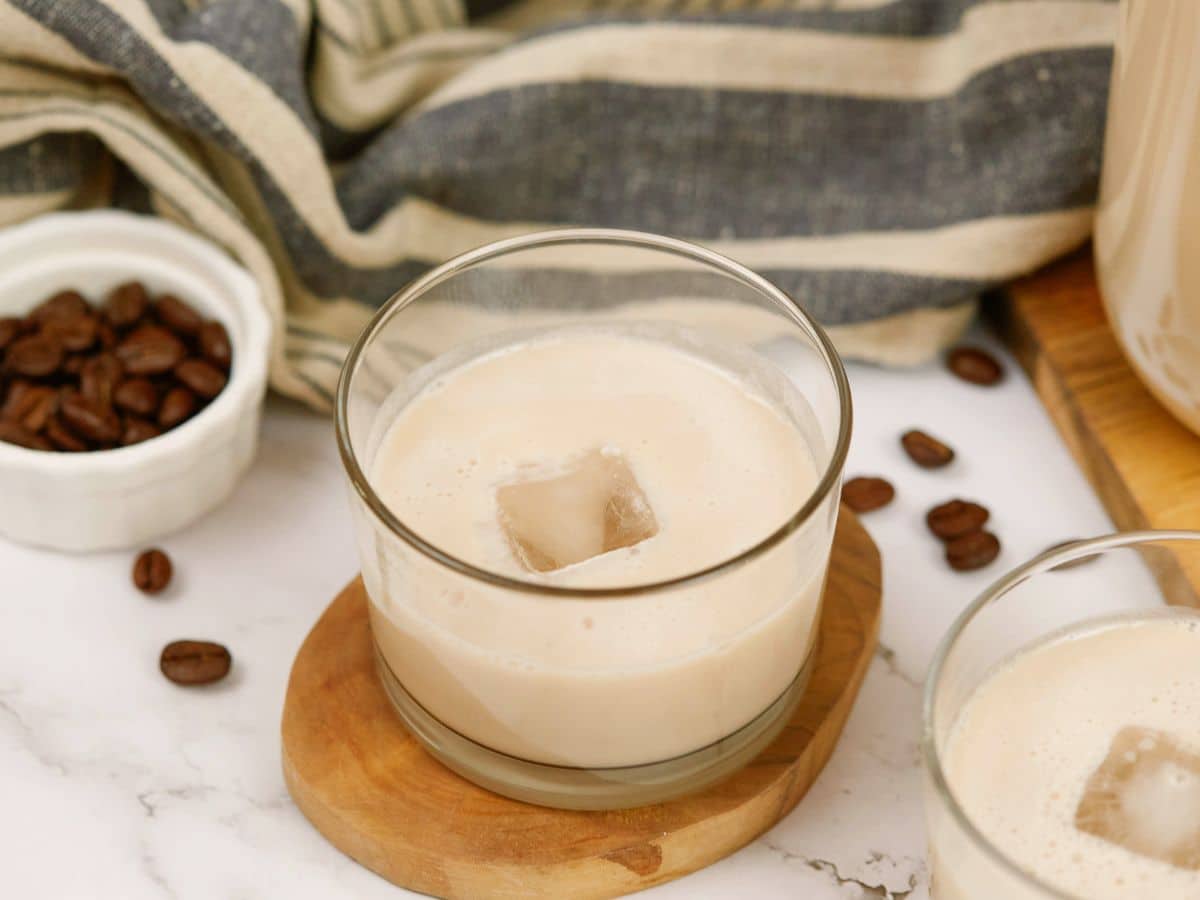 Vegan Recipe
How to Make Vegan Bailey's
Once the coconut cream is liquid, add it along with the whiskey, coffee, vanilla extract, and maple syrup into a blender. Pulse until smooth and combined.
Pour into a jar for storage, or use immediately.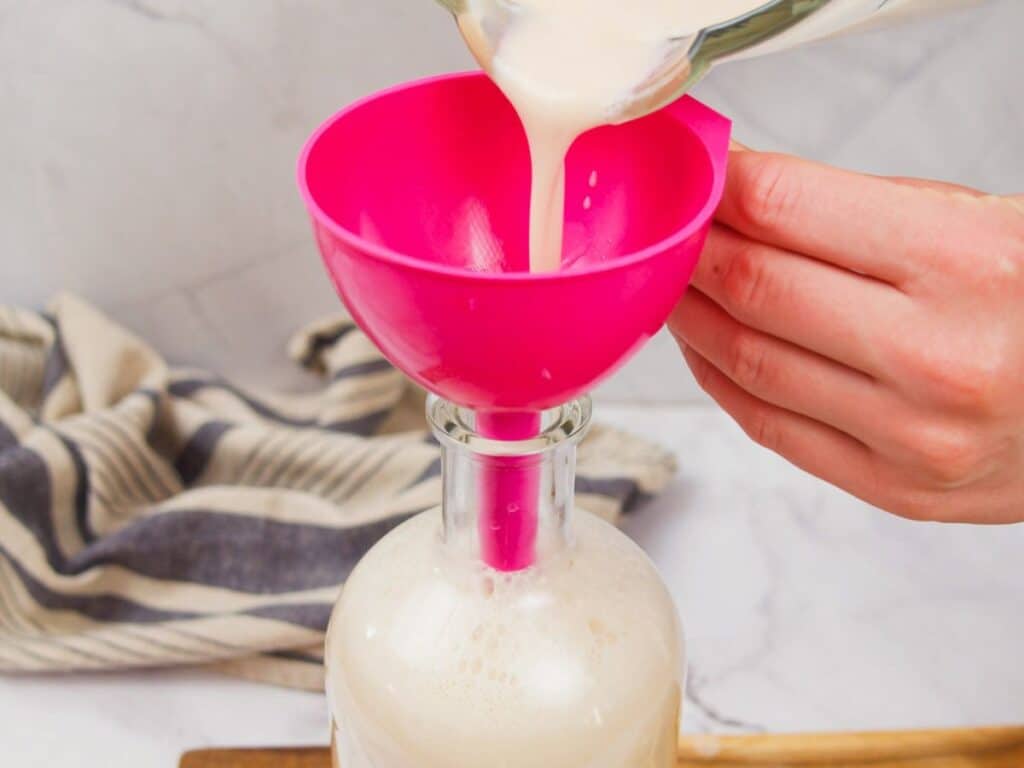 When ready to serve, this can be drunk as is, but is best when you add 1.5 ounces to a cup of coffee and stir. You may add more or less to taste. Just remember it does include whiskey, so be aware of how much extra you are allowing yourself.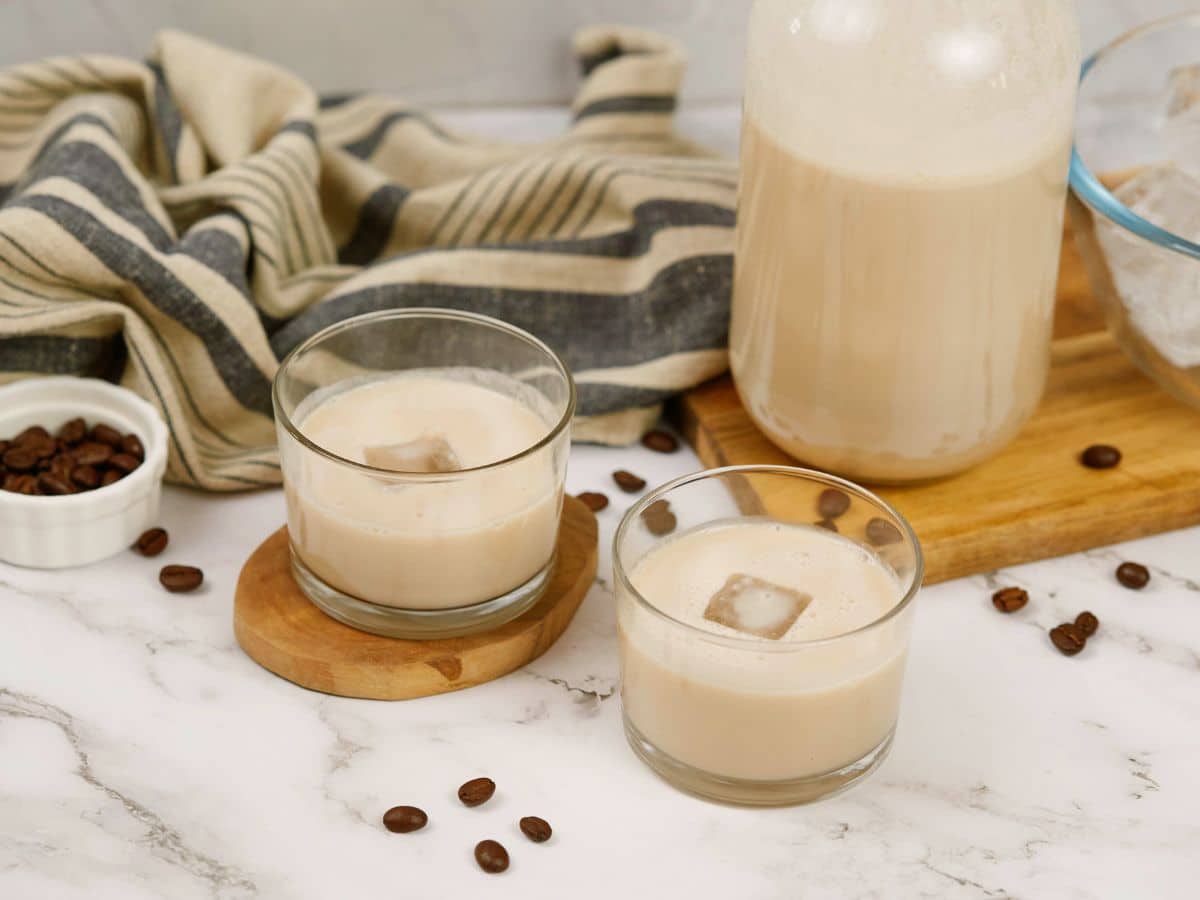 Frequently Asked Questions
How long is homemade vegan Bailey's good for?
This is actually good for up to 2 months when stored in an airtight jar in the refrigerator. The combination of the alcohol with the other ingredients adds to the length of its shelf life.
How should I store my homemade Bailey's Irish cream?
This is easiest to pour into a jar with a lid. While you can store it in a pitcher, you really want it to be airtight if stored longer than overnight. Mason jars are a perfect solution for storing homemade Bailey's.
How much is a serving of Bailey's?
A traditional serving used in coffee is 1.5 ounces or 3 tablespoons.
What whiskey is best for Bailey's?
While you can use any whiskey, a top-shelf brand is going to give you better flavor. Classics such as Jim Beam, Jack Daniel's, Johnnie Walker, Elijah Craig, and similar are perfect for this recipe.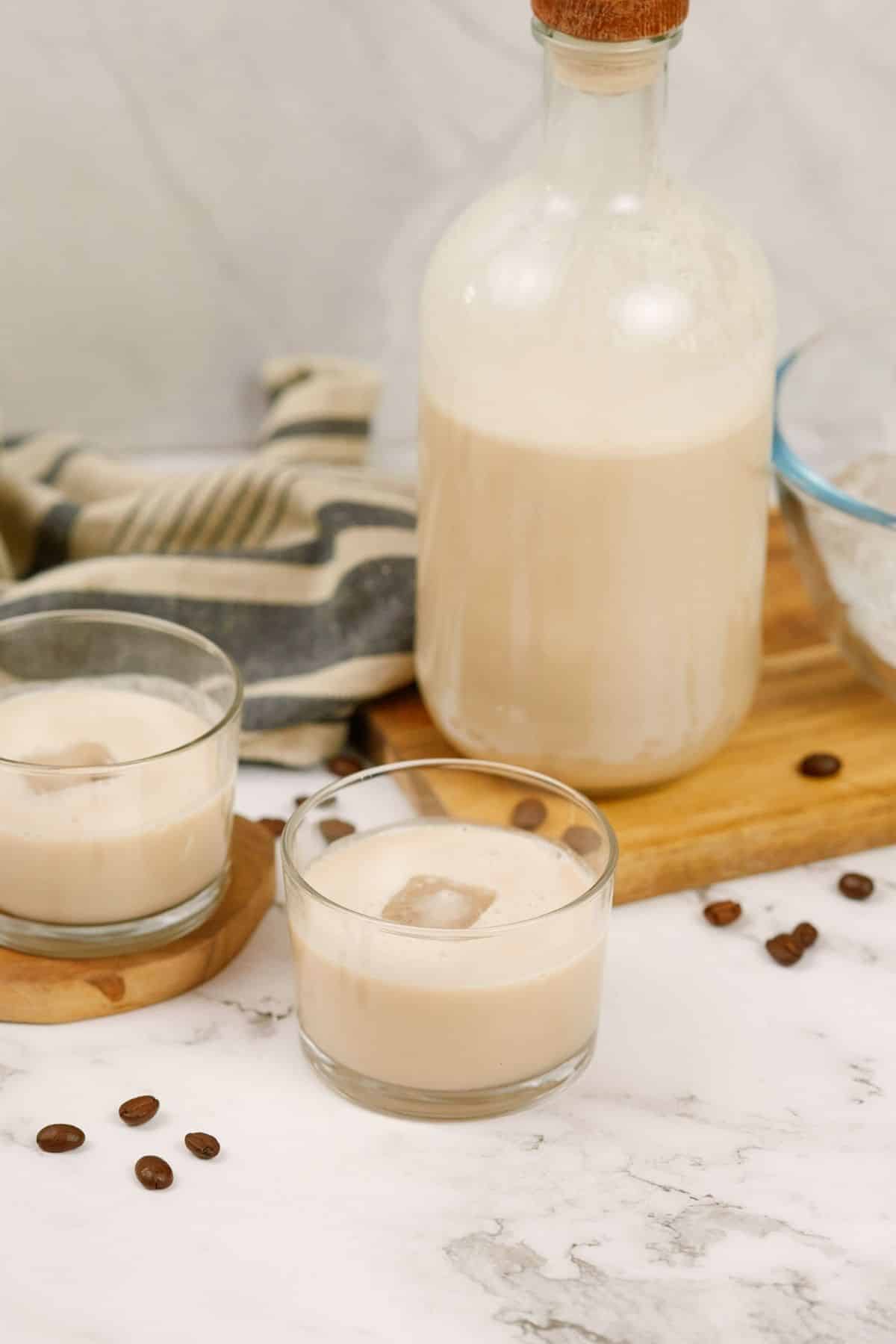 How do I use Vegan Bailey's?
One of the great things about vegan Bailey's Irish cream is that it's incredibly versatile. You can use it in so many different ways to add a touch of richness and flavor to your desserts and beverages.
If you're a coffee drinker, adding a shot of this to your coffee after dinner is better than any other nightcap you might enjoy.
Below are more great ways to use vegan Bailey's:
In our vegan hot chocolate recipe
As part of a London Fog tea instead of milk or cream
Over coffee, chocolate, or vanilla ice cream
In place of milk in a cake or cupcake batter
Drizzled over caramelized fruit
In an "adult" milkshake
Replace creamer in iced, frozen, or hot brewed coffee.
The possibilities are endless, and you're sure to find a way to incorporate this delicious liqueur into your favorite treats.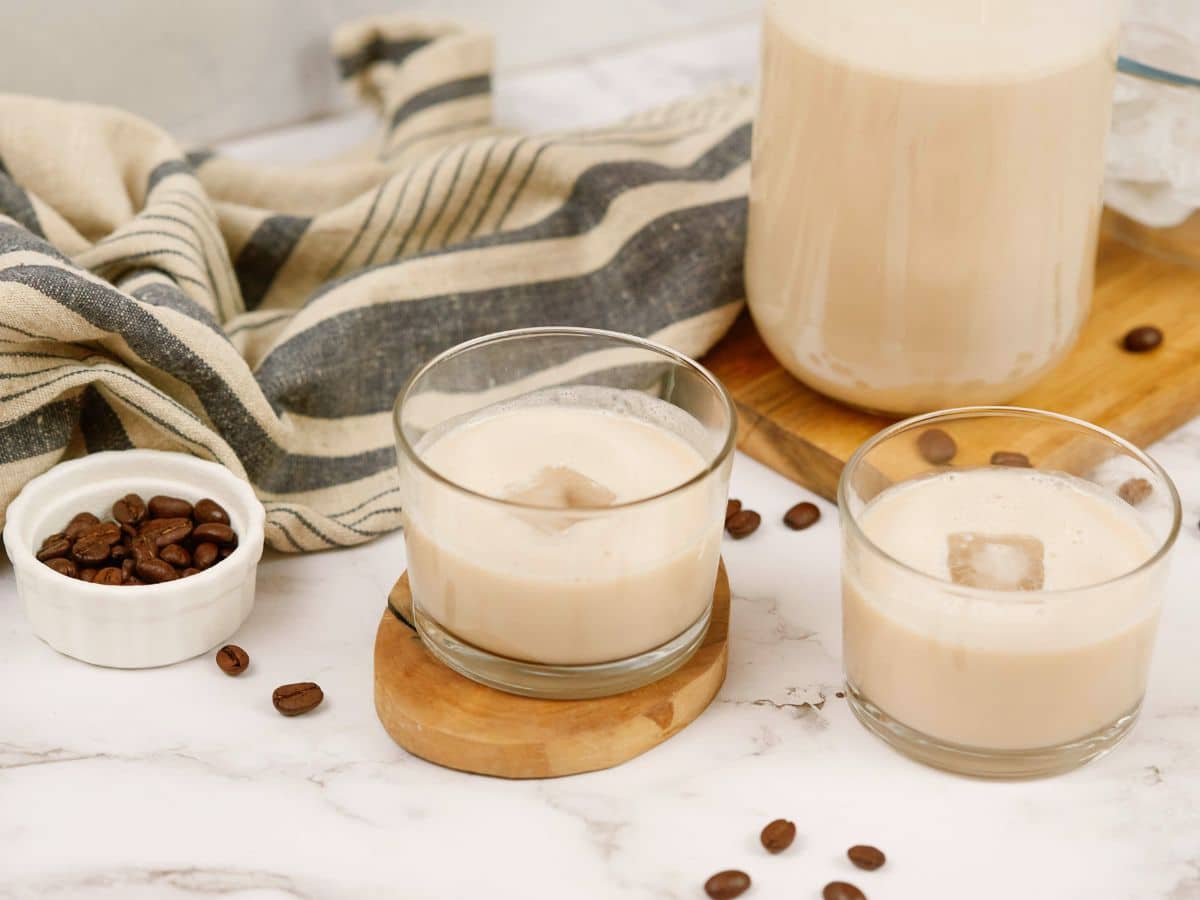 What Should I Serve Vegan Bailey's With?
After you make this, you have some ideas of how to use it, but what if you are drinking a traditional coffee that is spiked with Bailey's? It's a great choice alongside a sweet treat, and below are a few that I love!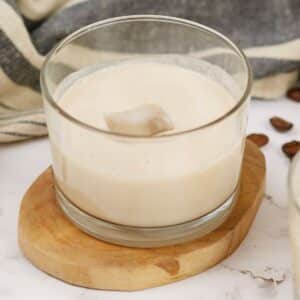 Homemade Vegan Bailey's Irish Cream
Indulge in the rich and creamy taste of vegan Bailey's Irish cream. Perfect for non-dairy drinkers. Try it now and savor the flavor!
Ingredients
1

cup

whiskey

1/2

cup

black coffee

cold

2

teaspoons

vanilla extract

3 1/3

cups

full-fat coconut cream

heated (800ml)

1/2

cup

maple syrup
Instructions
Put all ingredients into a high-powered blender and pulse until combined.

Pour into an airtight container and store in the refrigerator until ready to use.
Notes
For the best flavor, use a high-quality whiskey.

Elijah Craig
Jim Beam
Maker's Mark
1792
Jack Daniel's
Johnnie Walker
Replace the coffee with espresso for a stronger flavor
Store for up to 2 months in the refrigerator
Nutrition
Calories:
184
kcal
Carbohydrates:
8
g
Protein:
1
g
Fat:
14
g
Saturated Fat:
12
g
Polyunsaturated Fat:
0.2
g
Monounsaturated Fat:
1
g
Sodium:
2
mg
Potassium:
152
mg
Fiber:
1
g
Sugar:
5
g
Vitamin C:
1
mg
Calcium:
13
mg
Iron:
1
mg