If you spend a lot of money on non-dairy milk, you may be considering making your own. Homemade soy milk is an excellent option. It's a great choice for vegans or anyone who is lactose intolerant, and it's packed with nutrients. Making your own soy milk is also much more cost-effective than buying it at the store and this recipe is perfect!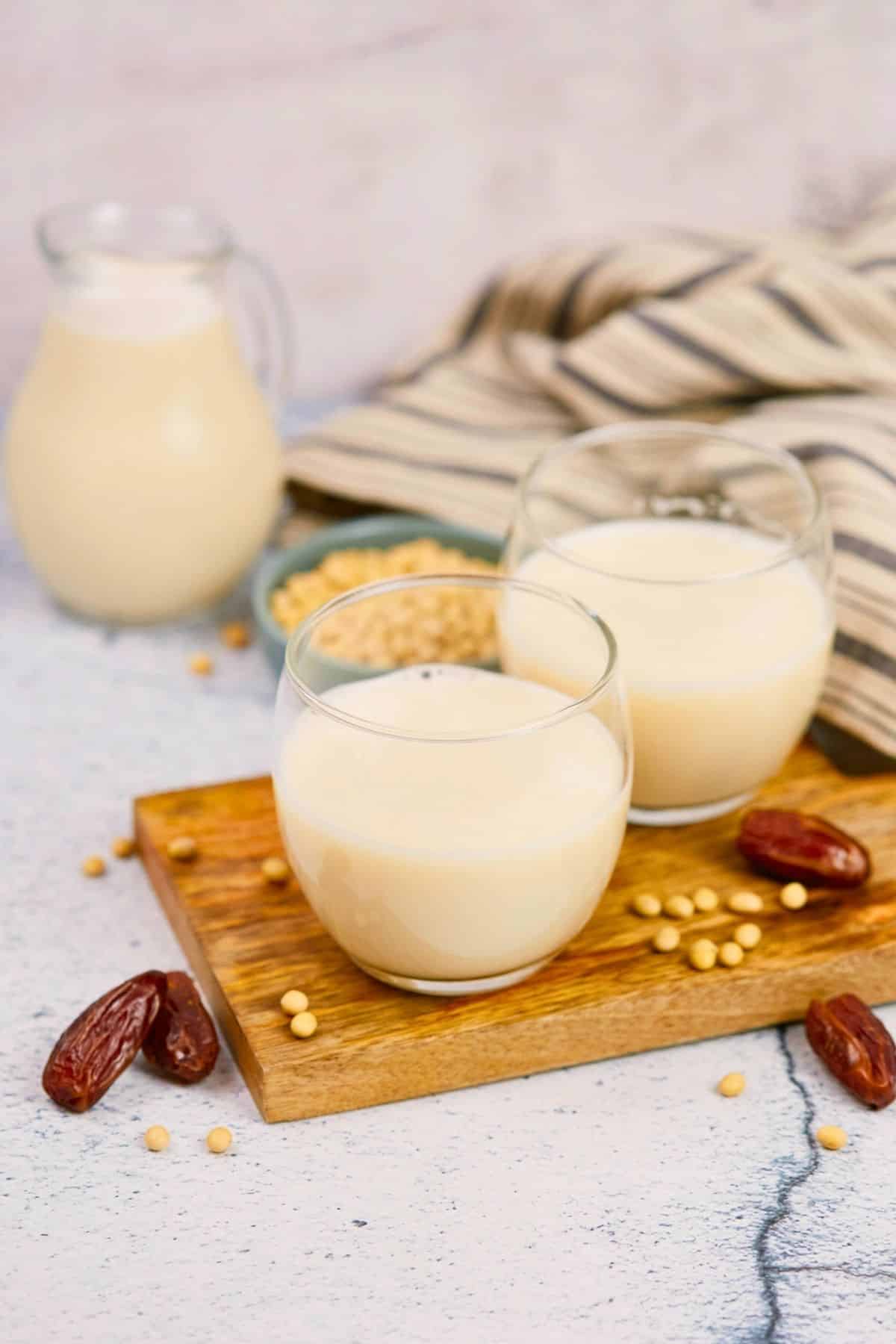 Jump to:
Soy Milk Recipe
One of the best things about making your own soy milk is that you can customize it to your taste. If you like your milk sweeter, you can add a few dates or other natural sweeteners. Vanilla extract is also a great addition that can add depth and complexity to the flavor. Experiment with different sweeteners and flavors to find the perfect combination for you.
When it comes to storing homemade soy milk, it's best to keep it in the fridge. Pour the milk into a bottle or airtight container and store it in the fridge for up to 5-6 days. Be sure to give the milk a good shake before using it, as it may separate a bit in the fridge.
It's worth noting that homemade soy milk doesn't have the same shelf life as store-bought soy milk. This is because it doesn't contain preservatives or other additives. As a result, it's important to make only as much soy milk as you think you'll use within the next few days. However, the shorter shelf life is a small price to pay for the many benefits of homemade soy milk.
Not sure how to use this in your everyday life? It's the perfect addition to your kitchen for making this delicious vegan chocolate cake recipe!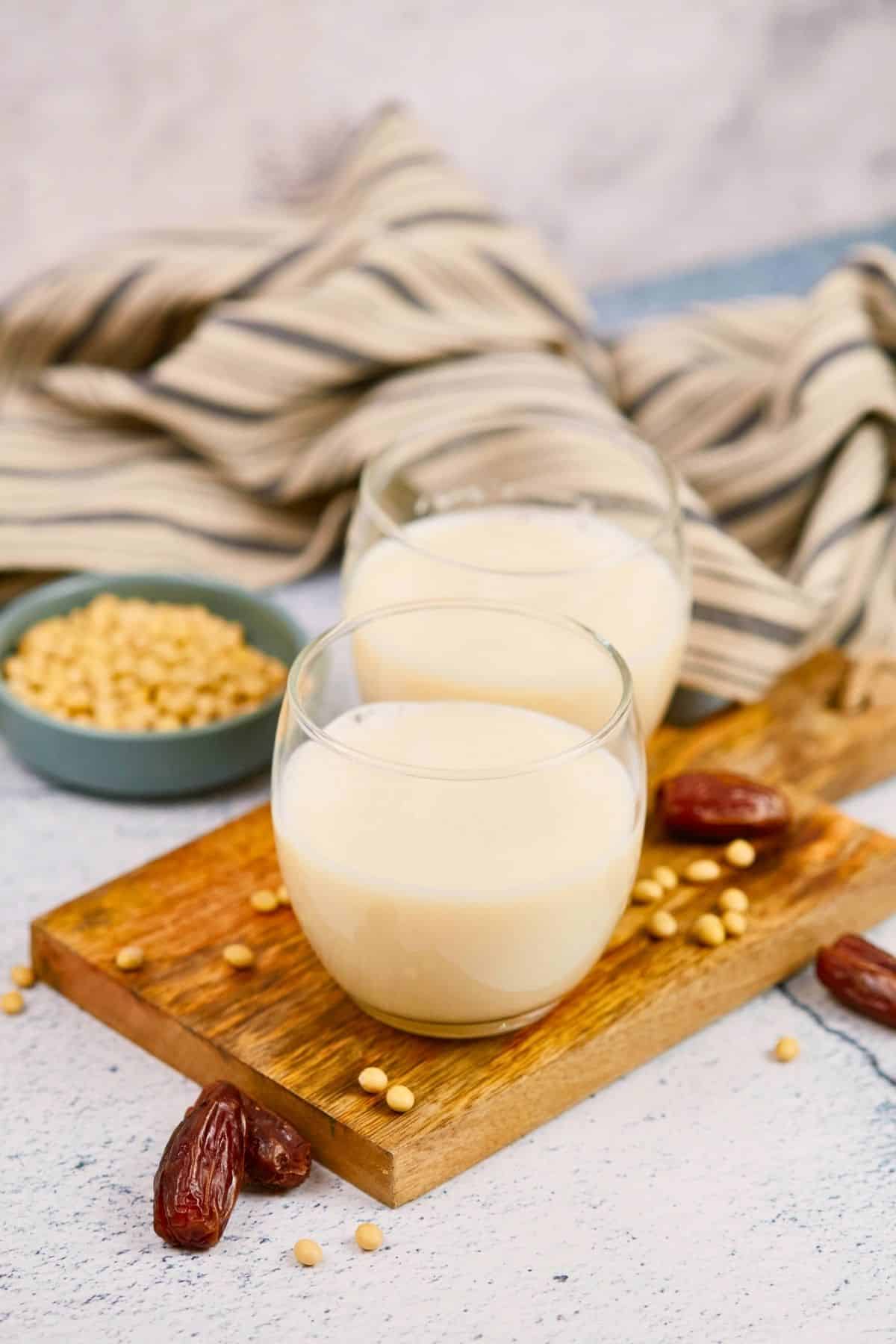 Ingredients
Serves: 4
1/2 cup dried soybeans
4 cups water
1/2 tsp vanilla extract
5 dates, pitted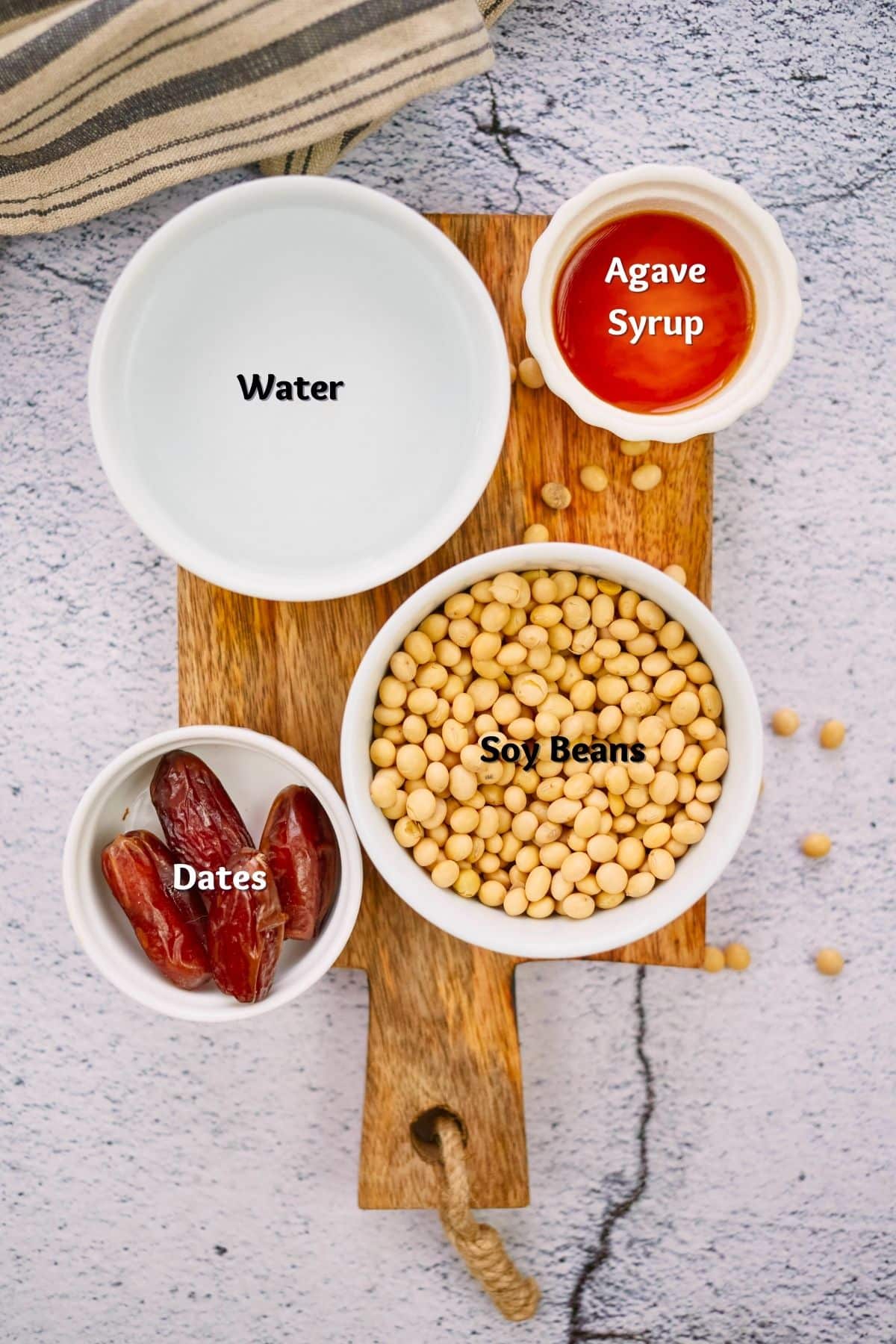 Kitchen Tools Needed
How to Make Homemade Soy Milk
The day before you need the milk, you'll need to put your soybeans into a bowl and then cover them with water. Cover this loosely and set it aside to soak overnight. It should soak for at least 8 hours but up to 24 at most.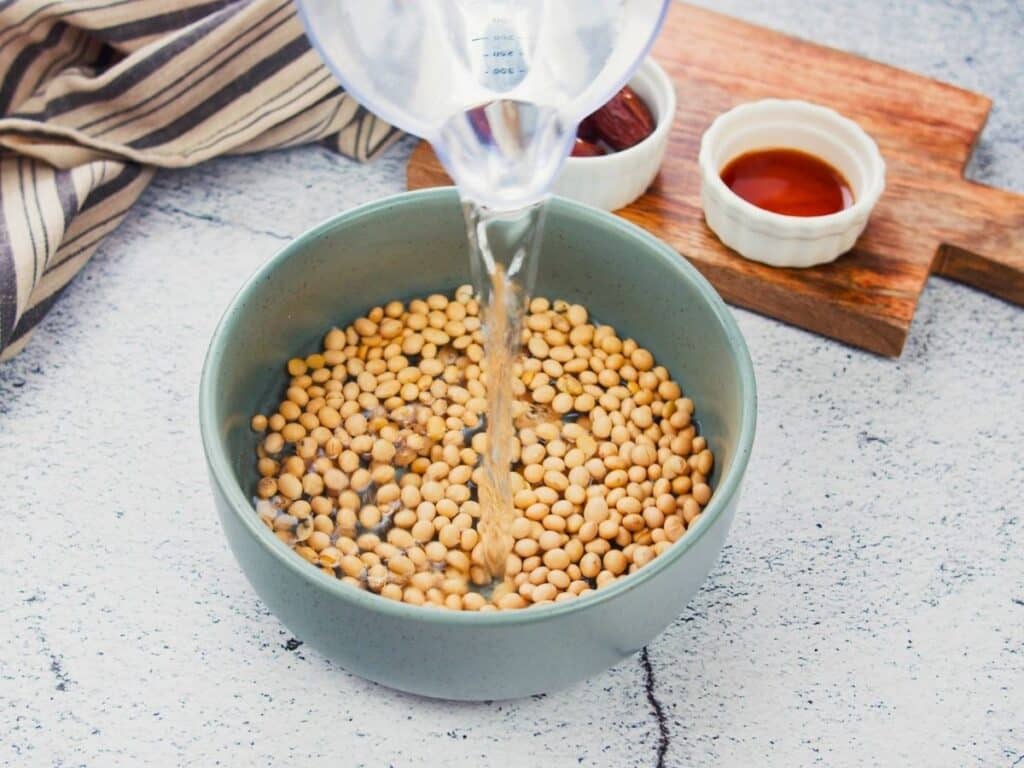 After they have soaked, you will drain the beans and then pour them into your blender. Add 4 cups of water along with the vanilla extra and dates to the blender.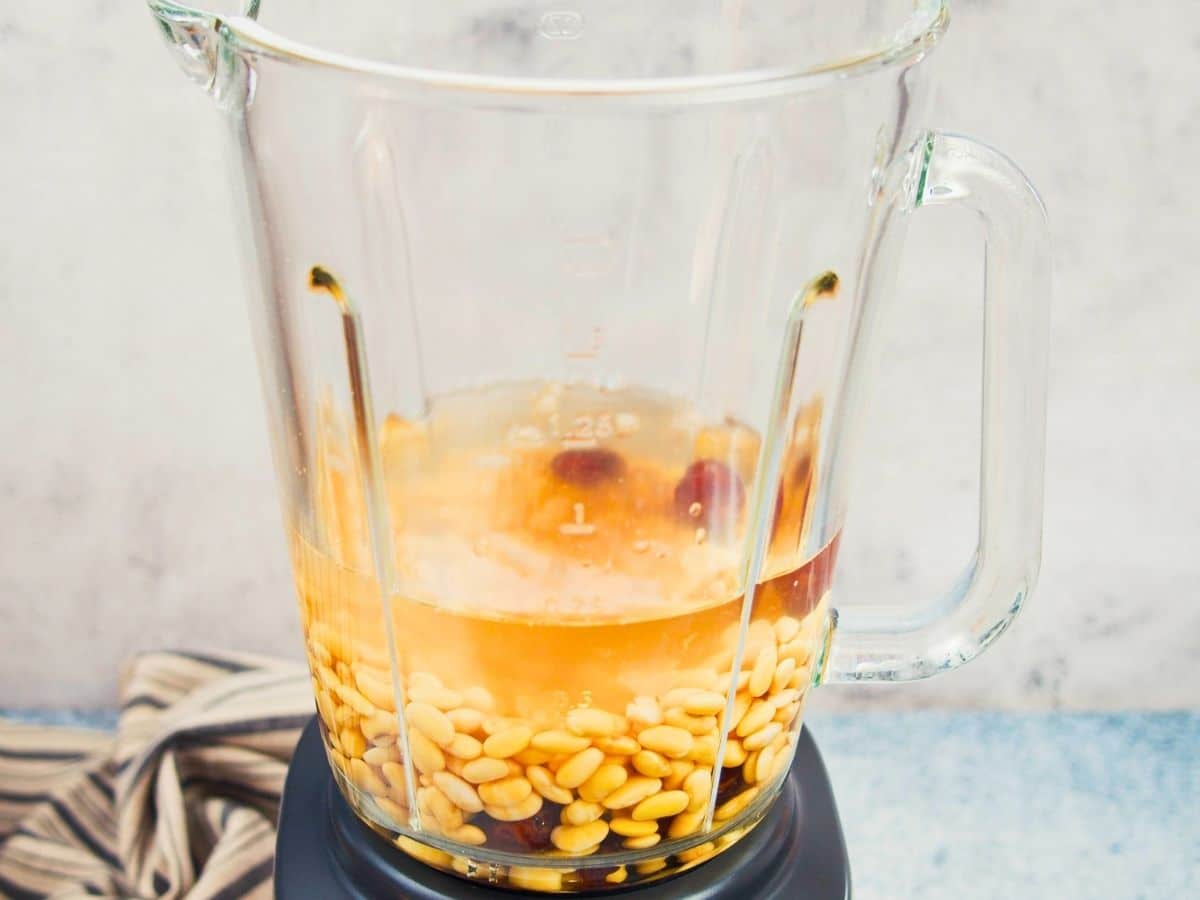 Pulse this for 1 to 2 minutes, until the beans are smooth and it has created a thickened liquid.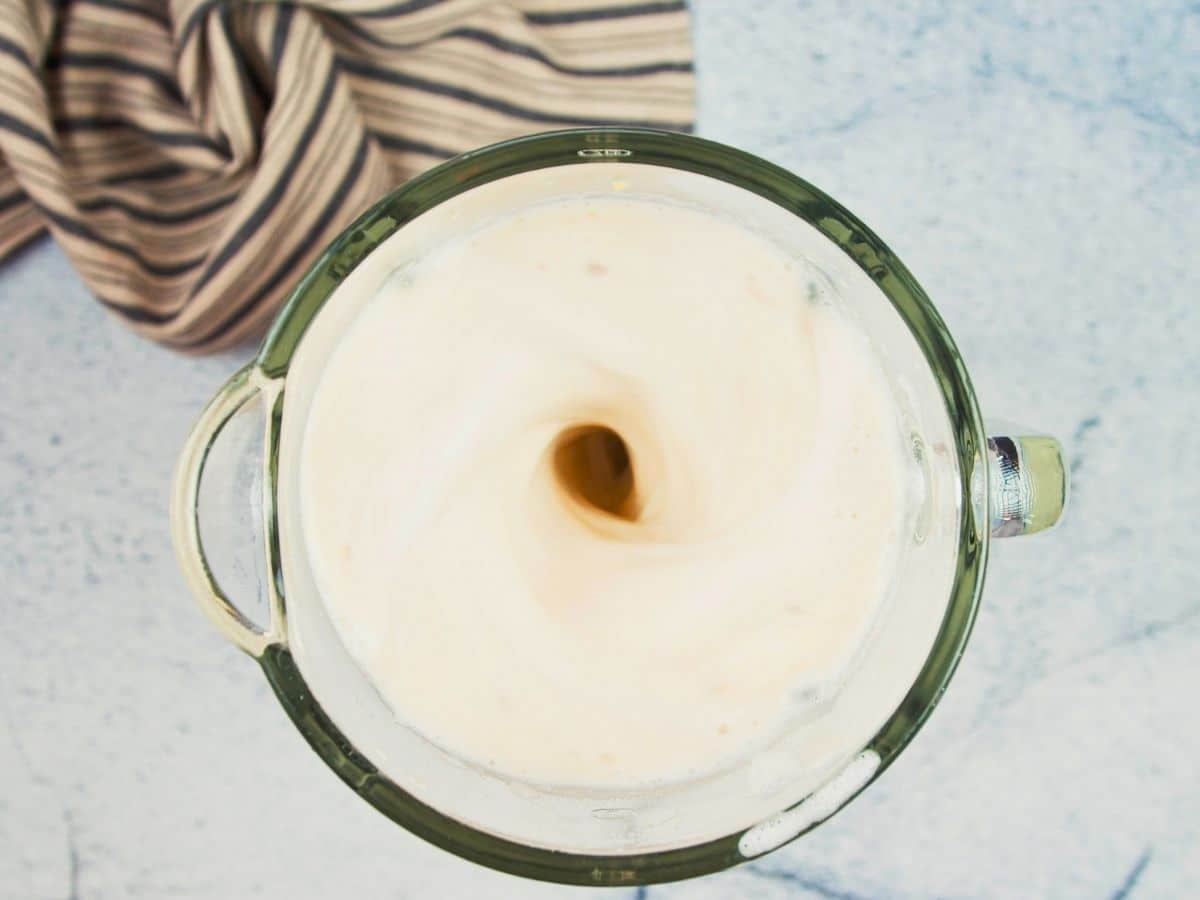 Now, lay cheesecloth over a colander that is sitting in a bowl. Pour the mixture over the cheesecloth, then press out the liquid into the bowl.
Discard the beans and then pour the milk into your mason jar or milk container and refrigerate for up to 6 days.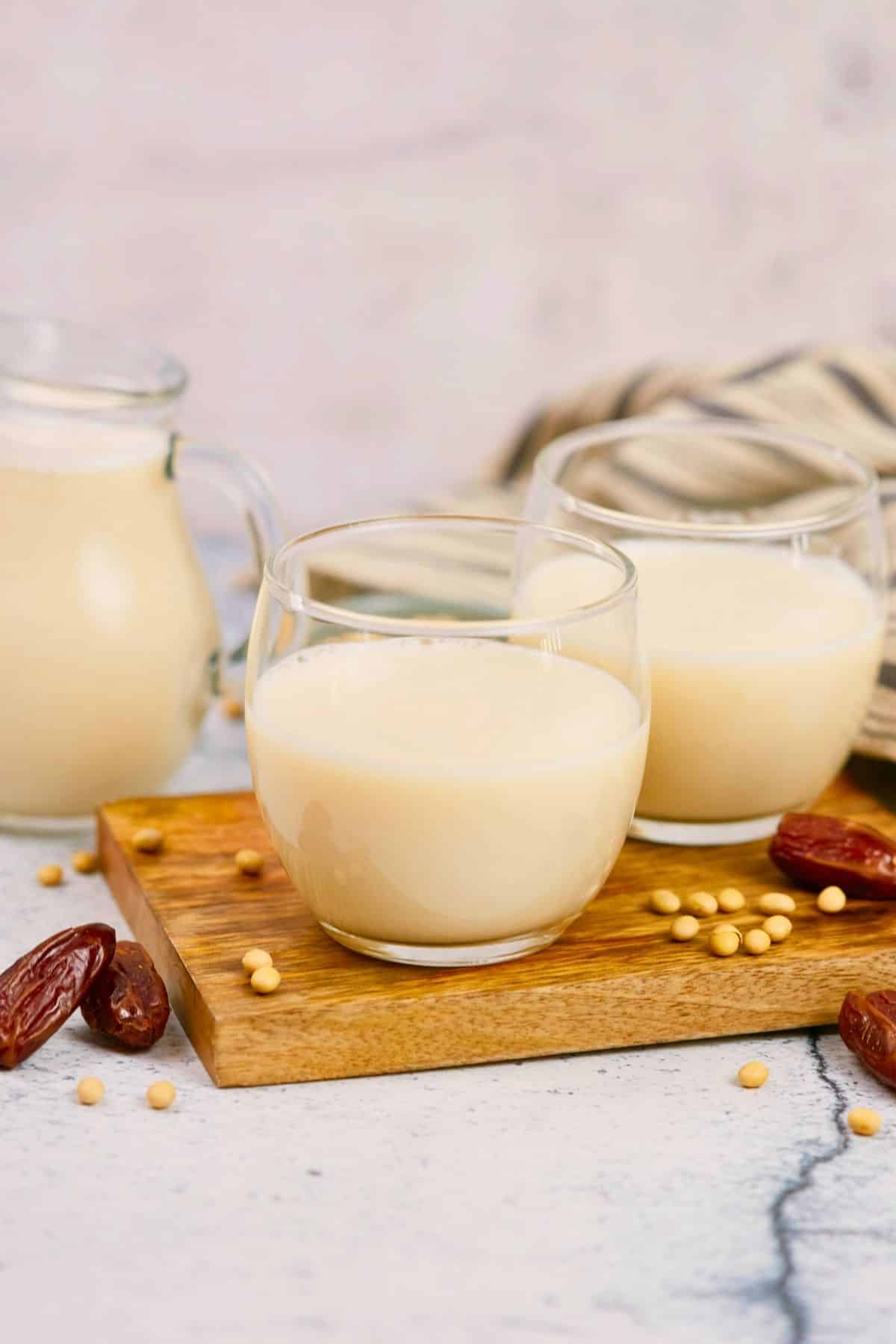 Frequently Asked Questions
What equipment do I need to make soy milk at home?
This recipe needs simple items like a bowl, blender, and sieve. Cheesecloth helps strain the mixture better, and you will also need something for storing the milk in the refrigerator after it is made.
Can I use any type of soybean for making soy milk?
While most varieties of soybeans can be used for making soy milk, it's important to use high-quality soybeans that are meant for human consumption. Some soybeans may be intended for animal feed or other purposes, and may not be suitable for making soy milk. It's also worth noting that different varieties of soybeans can yield slightly different flavors and textures of soy milk. In general, it's recommended to use organic, non-GMO soybeans that are intended for human consumption to make the best quality soy milk.
How do I sweeten homemade soy milk?
This recipe includes dates for natural sweetness. You can also use any sweetener you prefer including sugar, brown sugar, stevia, maple syrup, or any other preferred vegan sweetener.
Can I use homemade soy milk for baking and cooking?
Absolutely! Homemade works just the same as store-bought soy milk would in any recipe.
How much soy milk can I make from one cup of soybeans?
1 cup of soybeans makes 3 to 4 cups of milk. This will depend upon the quality of the soybeans used, and how rich you prefer the flavor.
More Vegan Basics
This is just one of those items that you'll find is easier to make homemade than to buy in a grocery store. If you want more good vegan basics, check out some of the recipes below that will replace more of your traditional dairy products.
Overall, making your own soy milk is a great way to enjoy a healthy, plant-based alternative to dairy milk. With a little experimentation, you can find the perfect combination of flavors and sweeteners to suit your taste. And with proper storage, you can enjoy your homemade soy milk for days to come.
Homemade Soy Milk Recipe
Looking for a plant-based milk alternative? Try our easy homemade soy milk recipe - perfect for a dairy-free and healthy lifestyle!
Ingredients
1/2

cup

dried soybeans

4

cups

water

1/2

tsp

vanilla extract

5

dates

pitted
Instructions
To begin, soak soybeans in water overnight. Once soaked, drain and then transfer the beans into a blender cup and add fresh water, a splash of vanilla, and a few dates to enhance the sweetness. Blend for 1-2 minutes until the mixture is smooth and creamy.

Next, strain the mixture through cheesecloth and press down well to extract as much liquid as possible. This will ensure a smooth and silky texture.

Afterward, pour the soy milk into a bottle and store it in the fridge for up to 5-6 days.
Notes
Sweeten with your preferred vegan sweetener such as stevia, sugar, or maple syrup.
This is best stored in a jar or container with a lid in the refrigerator.
Cheesecloth is the best option to remove as much liquid from the mixture as possible.
Nutrition
Calories:
173
kcal
Carbohydrates:
18
g
Protein:
12
g
Fat:
6
g
Saturated Fat:
1
g
Polyunsaturated Fat:
3
g
Monounsaturated Fat:
1
g
Sodium:
17
mg
Potassium:
635
mg
Fiber:
4
g
Sugar:
10
g
Vitamin A:
8
IU
Vitamin C:
2
mg
Calcium:
100
mg
Iron:
5
mg