I've rounded up 40 Delicious and Healthy Vegan Salad Recipes from my food blogger friends, to share with you all today. Everything from potato, pasta and tofu salads, to coleslaw, fruit and vegetables and grains and pulses. Enjoy!
These tasty vegetarian salads are sure to please everyones taste buds. They're a lot more protein rich and hearty than people think and can easily fill your belly for lunch or dinner or make a tasty side to your meal. I don't know about you but I crave salad after indulging in to many holiday treats and heavy food. These satisfying vegan salads are a great way to get you back on track and detox after all the holiday food madness – am I right!
Speaking of which…
Who of you indulged over the holiday season, put your hand up! ( mines up ) 😳 -Well holidays are over guys, a New Year is here so put the cookie down! – that's right , nice and slow, now Turn off "ELF"… good job! We've got some of the BEST vegan salad recipes to browse , so grab a coffee lets get to it -Woohoo -And Your welcome.
Click on the title for link to recipe. Enjoy!
VEGETABLES:

Thai Peanut Sauce Cucumber Noodles . by Chihyu at I HEART UMAMI
Avocado Arugula Cherry Tomato Salad with Balsamic Vinaigrette. by Stacey at STACEY HOMEMAKER
Israeli Salad. by Courtney at KNOW YOUR PRODUCE
Mixed Green Salad with Buffalo Roasted Cauliflower, Avocado & Cucumber Dressing by Anjali at VEGETARIAN GASTRONOMY
POTATO:
Perfect Vegan Potato Salad. by Verna at THE CHEEKY CHICKPEA (me😊)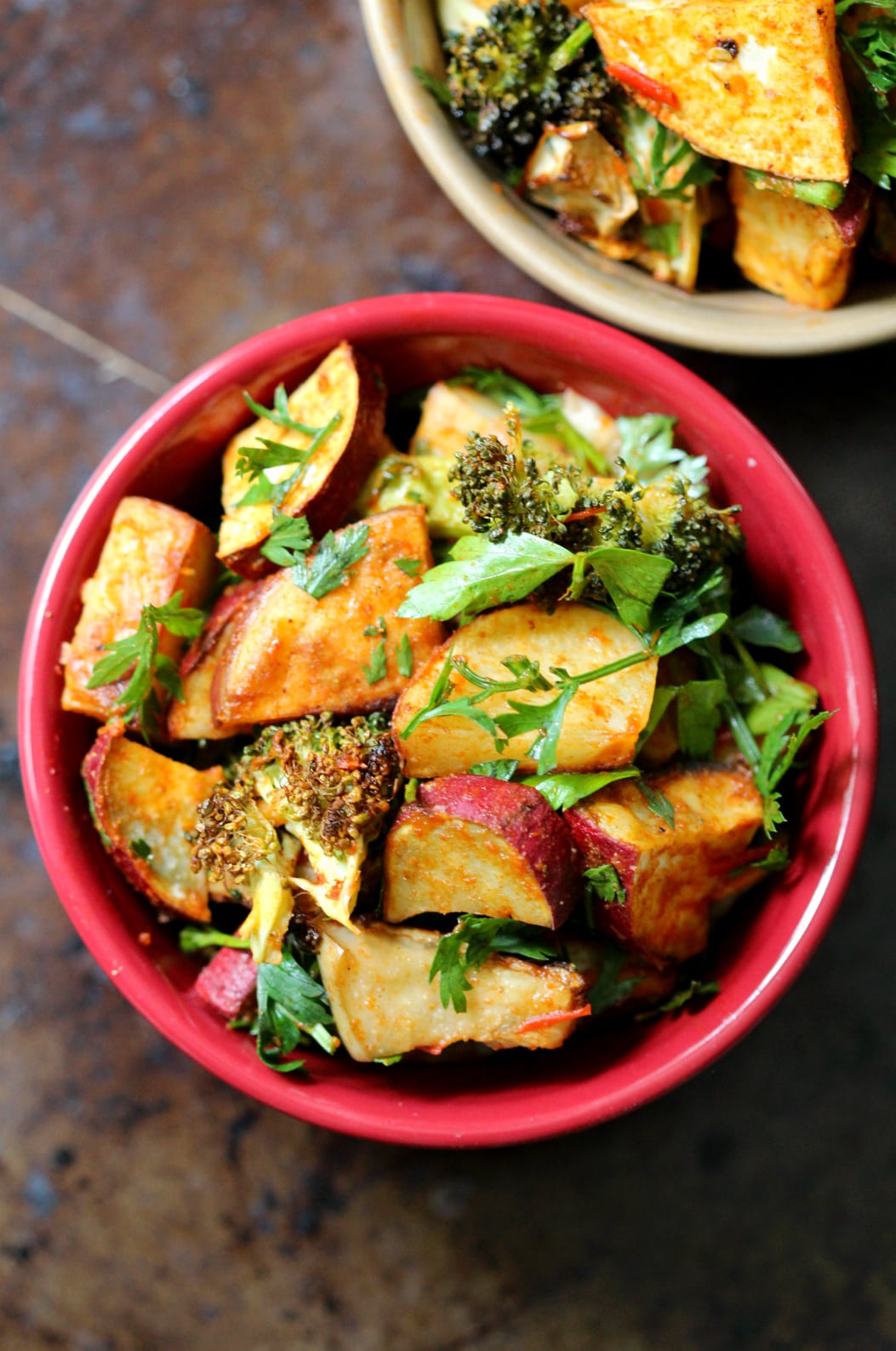 Harissa Potato Salad .by Rebecca at STRENGTH AND SUNSHINE
PASTA

: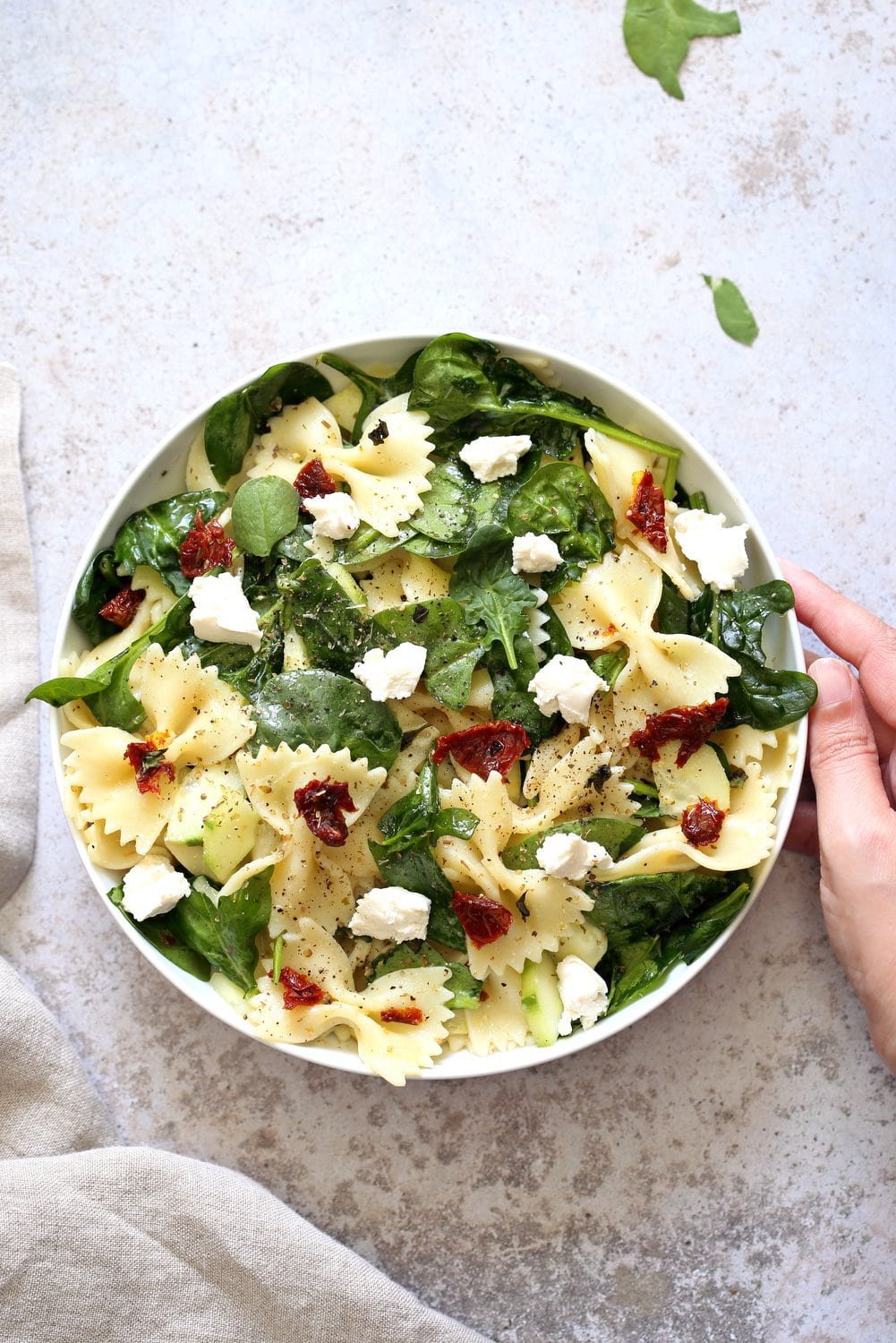 Tuscan Pasta Salad with Lemon Vinaigrette. by Richa at VEGAN RICHA
Ultimate Thai Noodle Salad with Lemon Ginger Dressing. by Verna at THE CHEEKY CHICKPEA (me😊)
Israeli Couscous Salad. by Kathy at BEYOND THE CHICKEN COOP
Easy Spicy Peanut Pasta Salad by Terri at FOOD MEANDERINGS
Vegan Avocado Pasta Salad by Melissa at THE STINGY VEGAN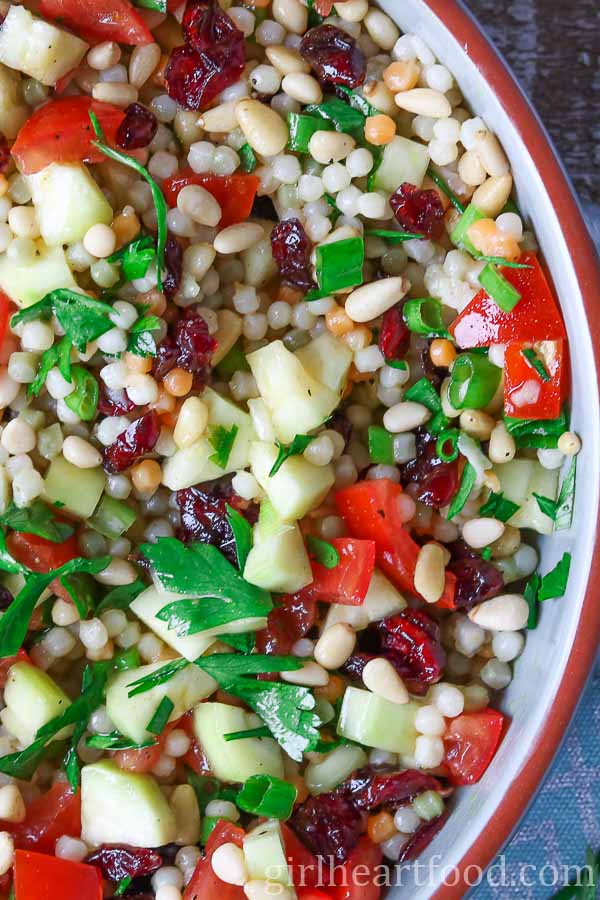 Pearl Couscous Salad with Lemon Turmeric Vinaigrette by Dawn at GIRL HEART FOOD
TOFU:
Creamy Ranch Kale Salad with Buffalo Tofu by Shannon at YUP IT'S VEGAN
Dukkah Tofu Salad by Adrienne at SWEET CARAMEL SUNDAY
Middle Eastern Vegetable Salad with Tofu Feta by Diane at PLANT BASED COOKING
COLESLAW: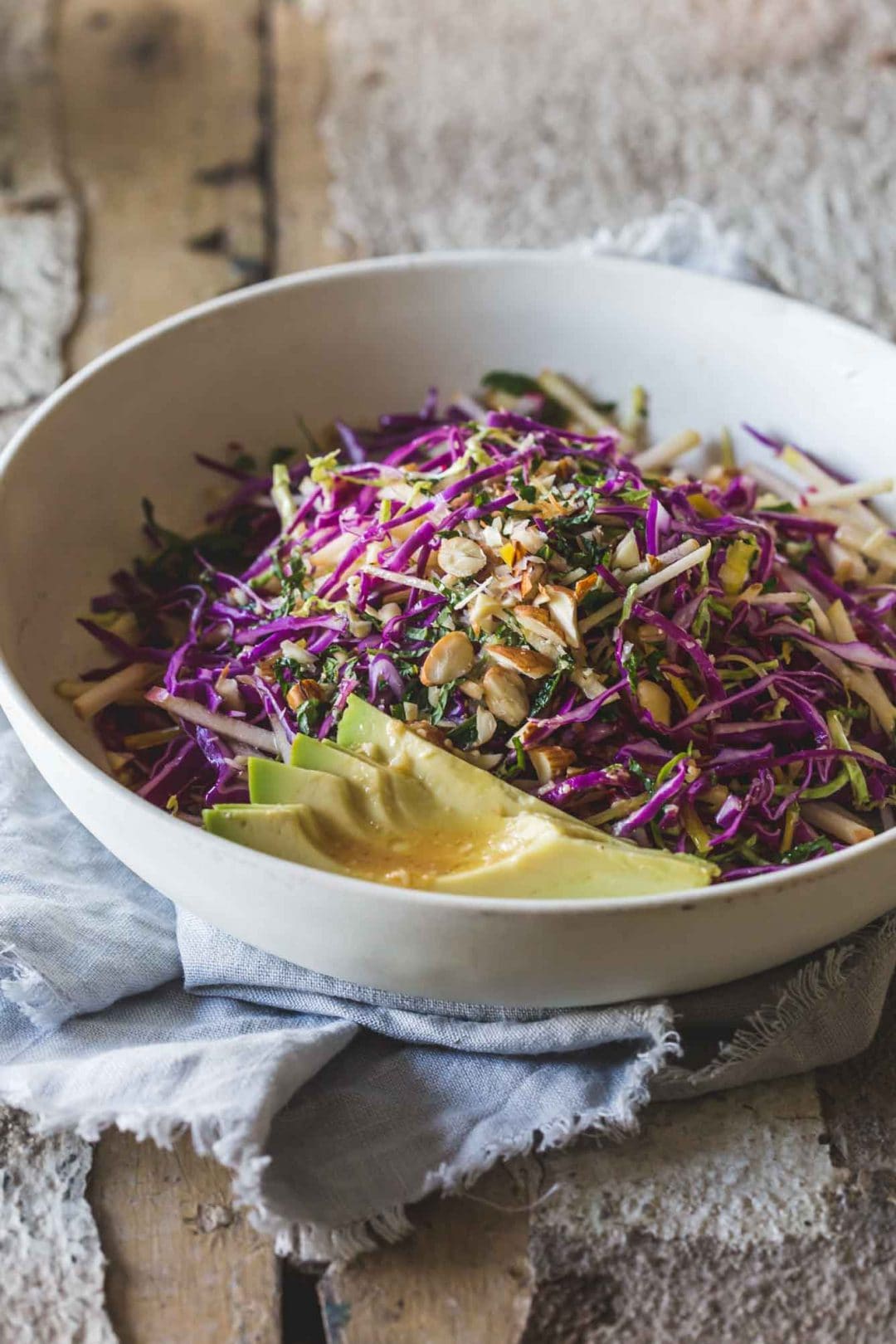 Delicious Detox Salad with Orange Miso Dressing by Amanda at MY GOODNESS KITCHEN
Vegan Coleslaw by Michelle at THE GREEDY GOURMET
Baked Tempeh Asian Cabbage Salad with Ginger Sesame Dressing by Rachael at THE CONSCIOUS DIETICIAN
FRUIT: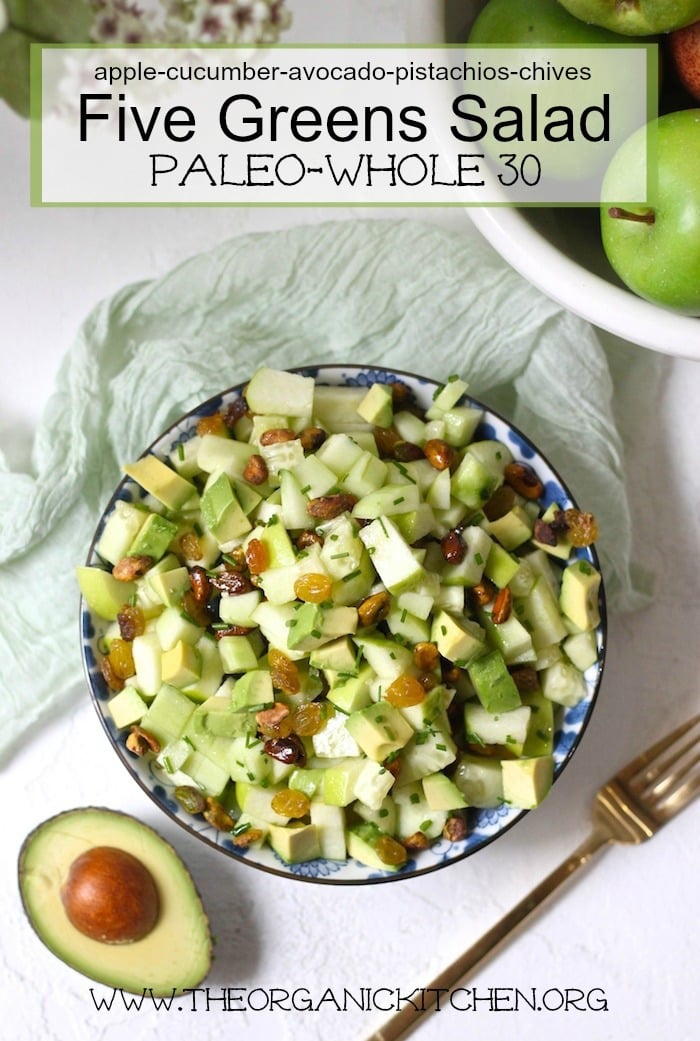 Five Greens Salad by Linda at THE ORGANIC KITCHEN
Asparagus Orange Spinach Salad with Basil Lemon Vinaigrette by Marie at YAY FOR FOOD
Vegan Apple Broccoli Salad by Ginny at VEGAN IN THE FREEZER
Pickled Ginger Citrus Salad with Creamy Wasabi Dressing by Valentina at COOKING ON THE WEEKENDS
Watermelon and Forbidden Rice Salad by Elizabeth at HEALTHY MIDWESTERN GIRL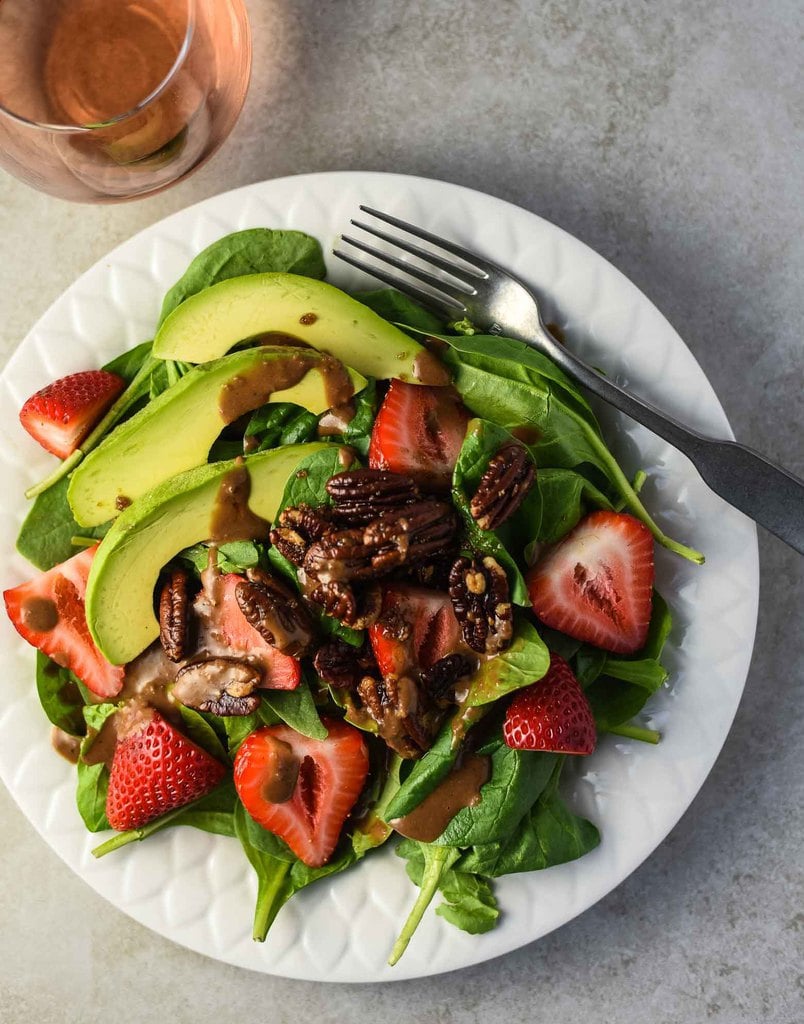 Strawberry Spinach Salad by Kerrie at PLANT AND VINE
Delicious Fennel Salad by Sara at GATHERING DREAMS
Easy Mandarin Salad by Cindy at INTENTIONALLY EAT
Kale Beet Salad with Apple & Toasted Walnuts by Diana & Natalia at LITTLE SUNNY KITCHEN
Curried Quinoa Salad by Verna at THE CHEEKY CHICKPEA (ME😊)
Lacinato Kale Superfood Salad w/ Citrus Tahini Dressing by Jenn at VEGGIE INSPIRED
GRAINS:
Farro Salad with Roasted Squash, Radicchio & Lemon Tahini Vinaigrette by Caroline at CAROLINE'S COOKING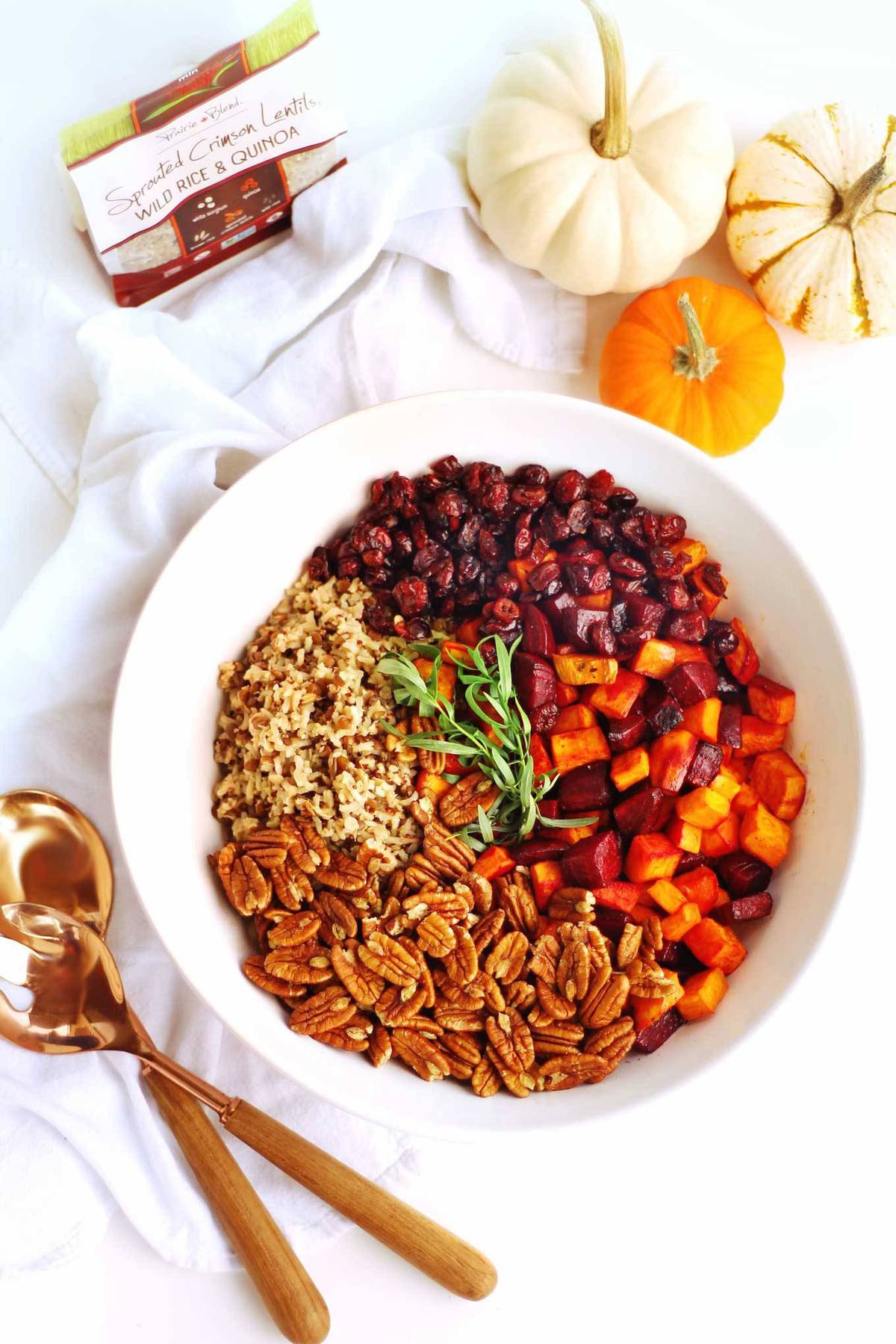 Sweet Potato and Beet Wild Rice Salad with Tarragon Vinaigrette by Trish at RHUBARBARIANS
 PULSES: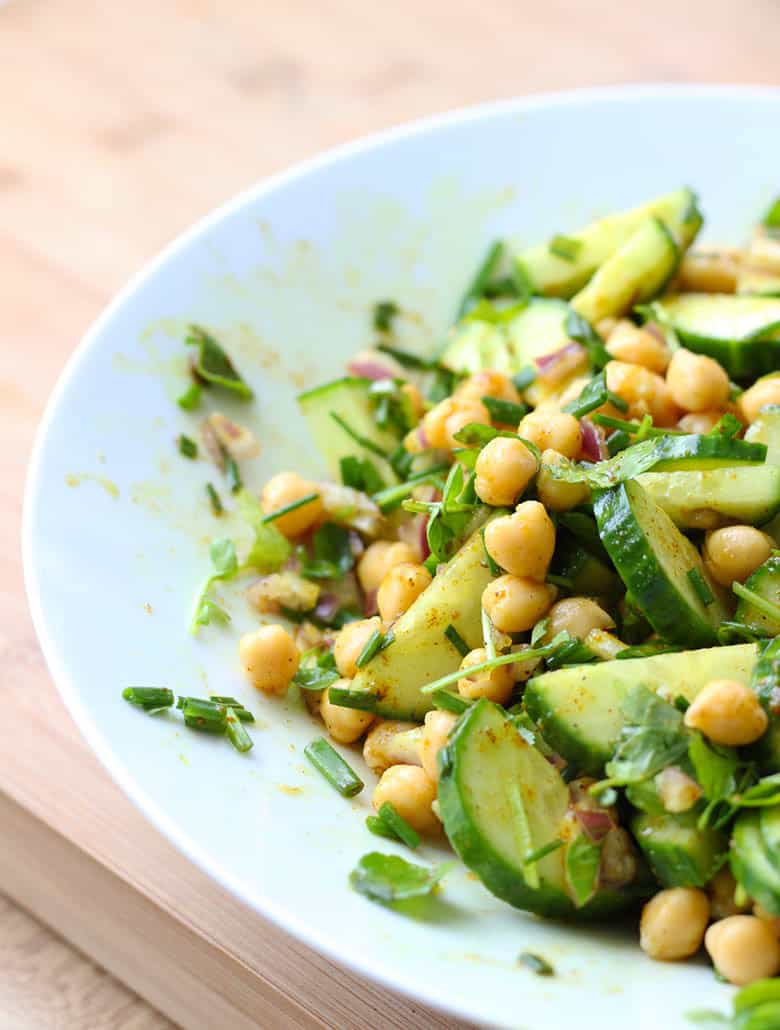 Chana Chaat Recipe / Chickpea & Cucumber Salad by Tina at FUSION CRAFTINESS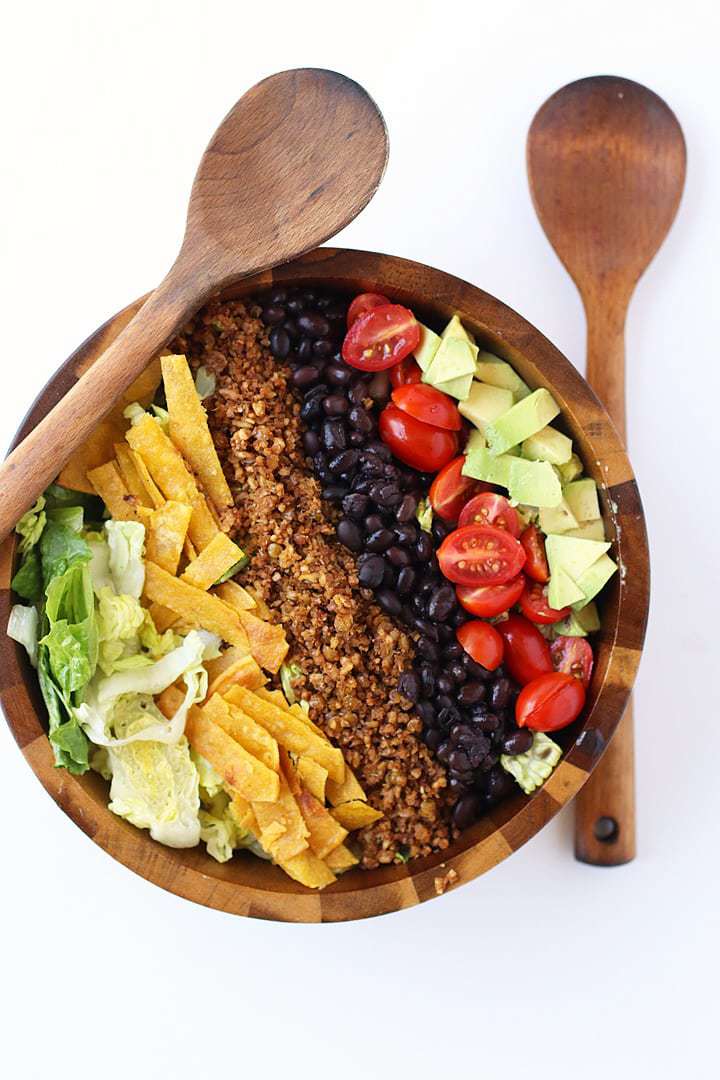 Vegan Taco Salad by Sarah at MY DARLING VEGAN
Mediterranean Lentil Salad by Marina at YUMMY MUMMY KITCHEN
Deconstructed Hummus Chickpea Salad by Carolyn at UMAMI GIRL
Avocado Black Bean Salad w/ Cilantro Lime Dressing by Melissa at VEGAN HUGGS
Tomato Chickpea Salad with Balsamic Vinaigrette by Swathi at ZESTY SOUTH INDIAN KITCHEN
Kidney Bean Salad with Lemon & Parsley by Mel at A VIRTUAL VEGAN
Roasted Squash Salad with Marinated Chickpeas by Deryn at RUNNING ON REAL FOOD
Cucumber Tomato Lentil Salad by Florentina at VEGGIE SOCIETY
HOPE YOU ALL ENJOYED BROWSING THESE TASTY SALAD RECIPES. HAPPY SALAD MAKING😊
FOR MORE TASTY PLANT BASED AND VEGAN RECIPES FOLOW ME ON PINTEREST ❤️ AND INSTAGRAM