Are you a fan of brownies but looking for a healthier, high-protein, gluten-free option? Look no further than this recipe for high-protein vegan gluten-free brownies that are made with chickpeas. This recipe is incredibly easy to make.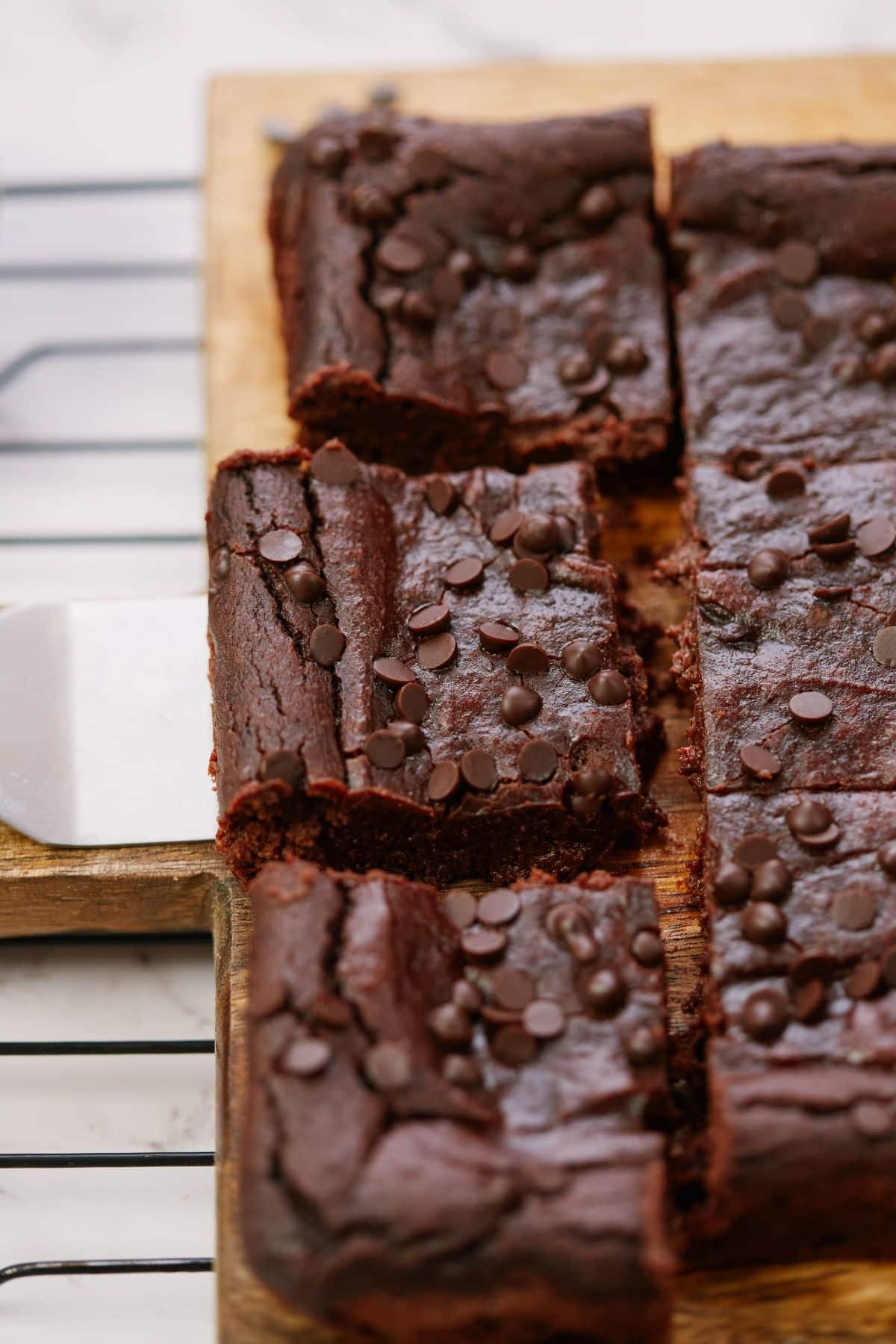 But just because these brownies are healthy doesn't mean they skimp on flavor. With a rich chocolatey taste and a moist, chewy texture, these brownies are sure to satisfy your sweet tooth.
If you like these, then make sure you check out our raw vegan brownies too!
Jump to:
🥘Ingredients
Canned chickpeas
Coconut milk
Cocoa powder
Applesauce or apple puree
Coconut flour
Peanut butter
Baking powder
Brown sugar
Baking soda
Salt
Flax egg
Vegan chocolate chips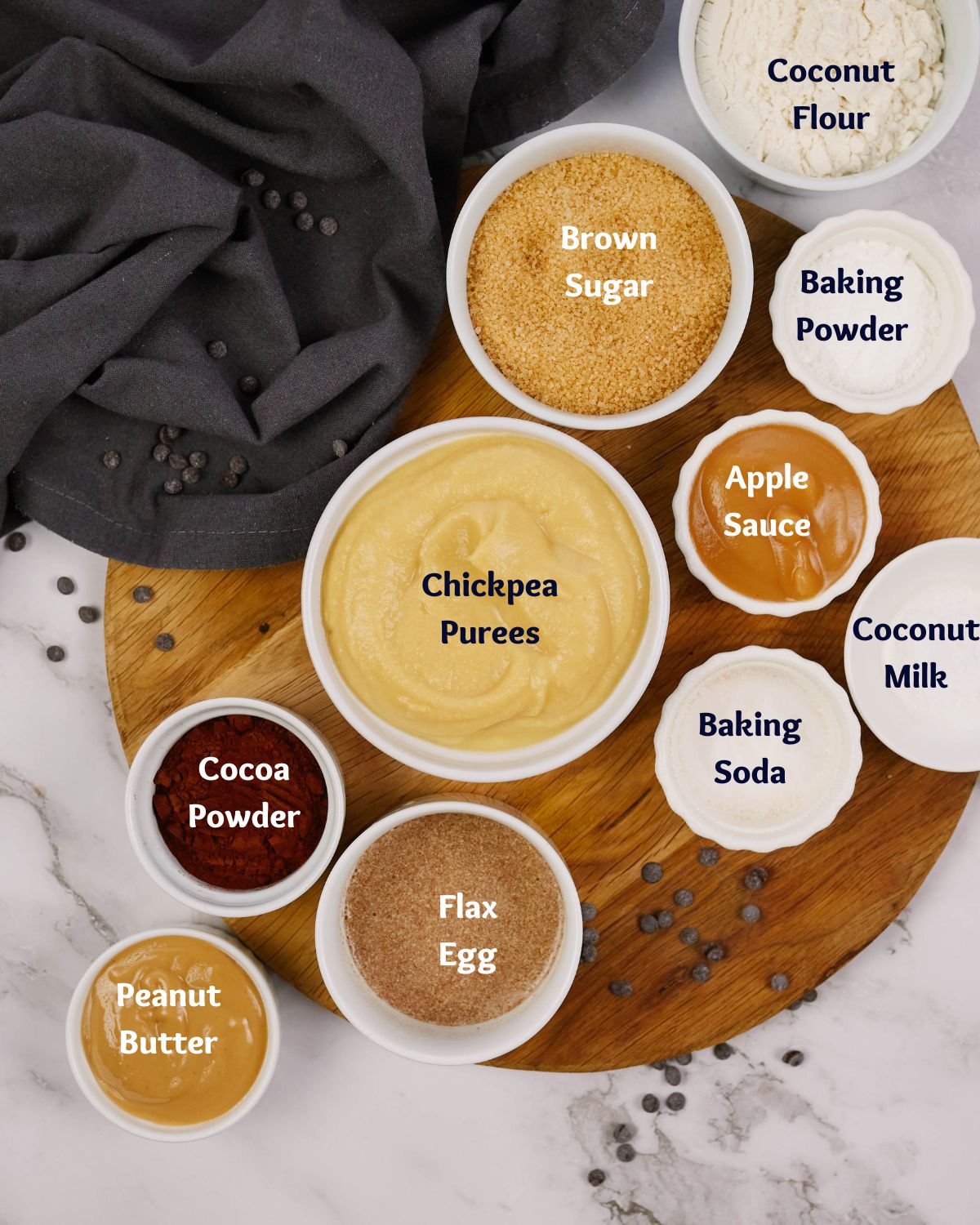 📋Instructions
Video Recipe
Preheat your oven to 170C/340F. Get a square baking pan measuring 20x20cm (7.8x7.8 inch) and line it with parchment paper. Take a medium-sized bowl and mix together pureed chickpeas, peanut butter, coconut milk, apple puree, brown sugar, and flax egg.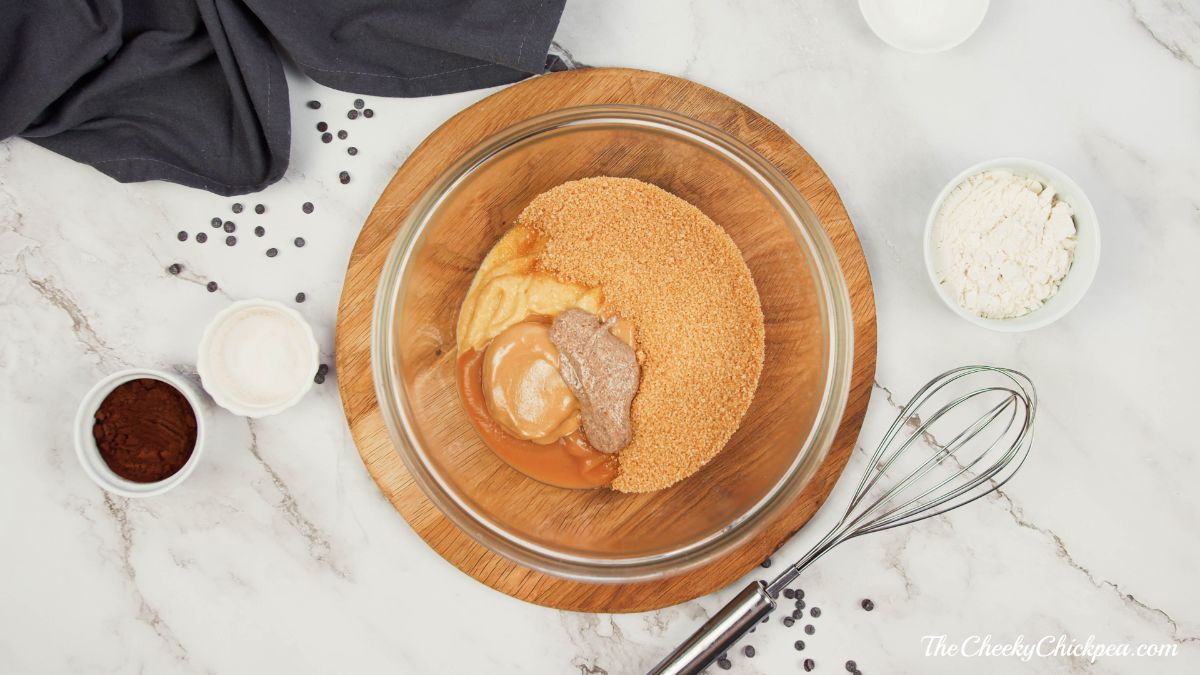 In another bowl, combine flour, cocoa, finely milled coconut flour, baking powder, baking soda, and salt. Give it a good whisk to blend everything nicely.
Now, it's time to bring the wet and dry ingredients together. Stir the mixture until the batter becomes thick and uniform.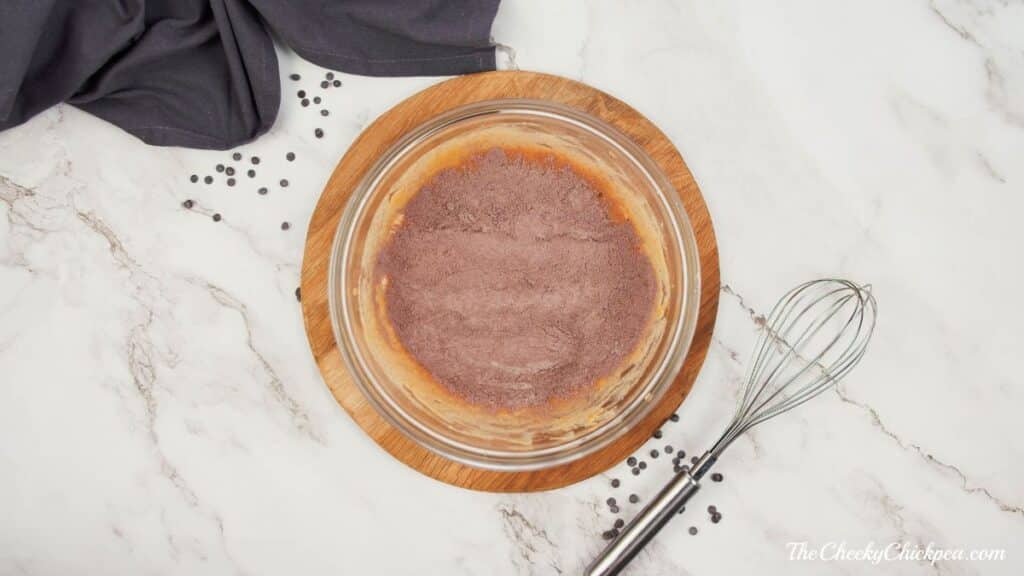 Pour the batter into the prepared pan and ensure it is evenly spread. Sprinkle a generous amount of chocolate chips on top and place it in the oven.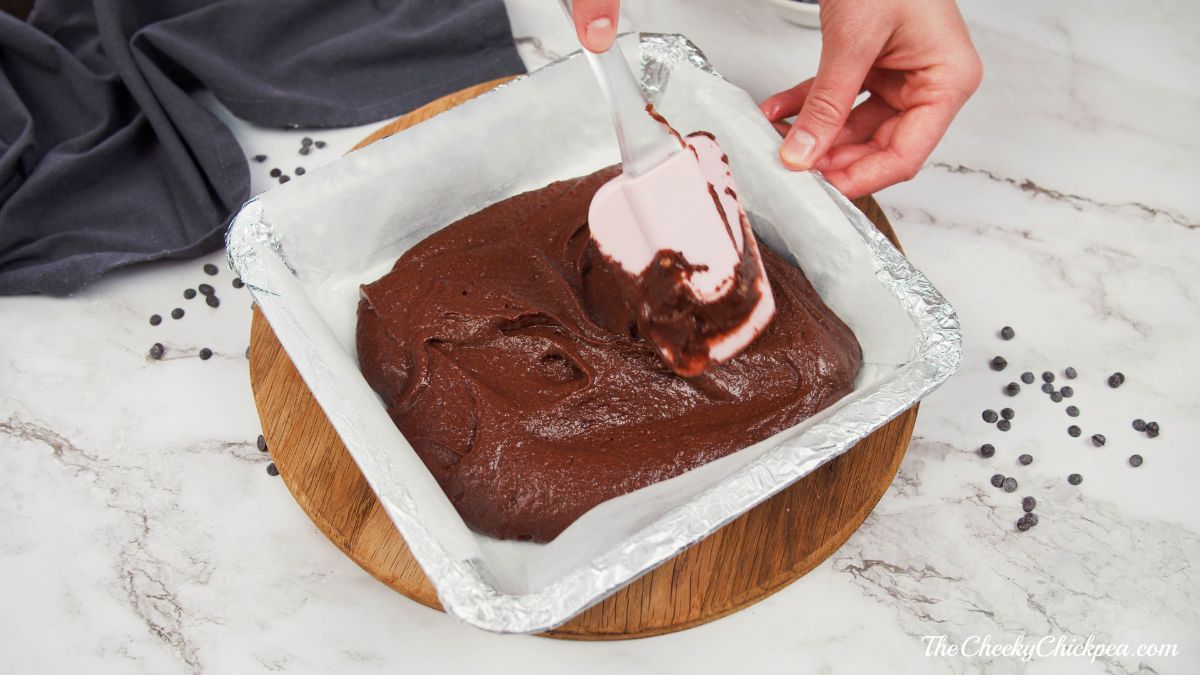 Let it bake for approximately 25-30 minutes. You'll notice that the edges will set while the center remains slightly jiggly.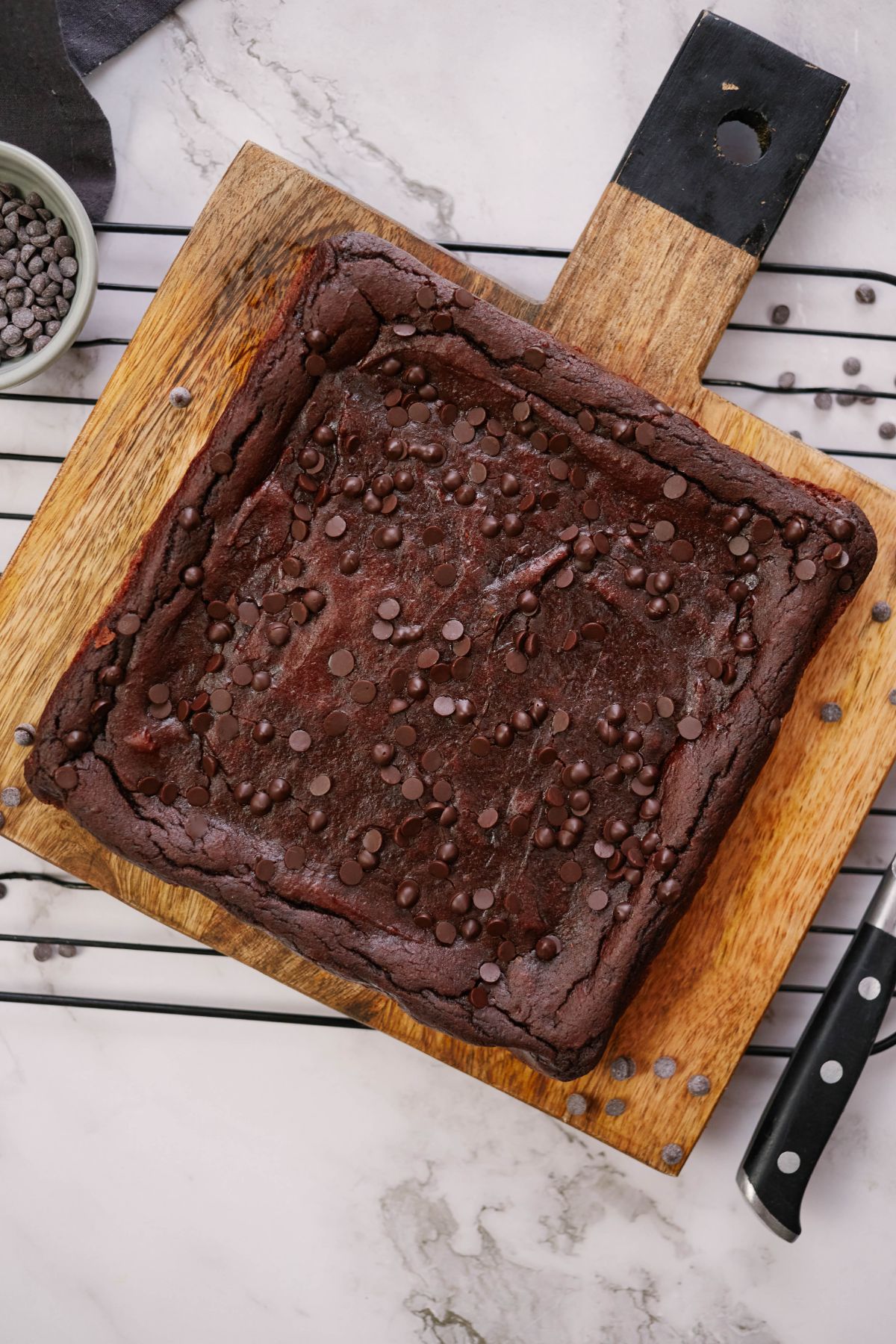 Chef's Tip: Allow the brownies to cool down completely, and then refrigerate them for at least overnight before indulging in their deliciousness.
📖Substitutions
Here are some ideas to help you customize the recipe to your liking:
If you don't have chickpeas on hand, you could try using white beans or black beans instead.
Any non-dairy milk should work as a substitute for coconut milk. Try soy milk, almond milk, or oat milk.
If you don't have apple puree, you could try using unsweetened applesauce or mashed bananas instead.
You could substitute almond flour or oat flour for the coconut flour if needed.
Any nut butter should work well in this recipe. Try almond butter, cashew butter, or sunflower seed butter.
You could use coconut sugar, maple syrup, or agave nectar instead of brown sugar.
If you don't have a flax meal, use chia seeds or an egg replacer instead.
You could use any chocolate chip or chopped chocolate you prefer. Try dark chocolate, vegan white chocolate, or vegan chocolate chips.
🔪 Variations
When you learn the basics of this gluten-free brownie recipe, you can use it to create a variety of brownies.
Nutty Brownies: Add some chopped nuts, such as almonds, walnuts, or pecans, to the batter for an extra crunch and flavor.
Mint Chocolate Brownies: Stir in a few drops of peppermint extract to the batter, and fold in some chopped vegan chocolate chips for a refreshing and decadent twist.
Chocolate Orange Brownies: Add some orange zest and a dash of orange extract to the batter for a citrusy twist on traditional chocolate brownies.
Chocolate Cherry Brownies: Fold in some chopped dried cherries to the batter for a sweet and tart flavor combination.
Double Chocolate Brownies: Add extra chocolate chips to the batter for a double dose of chocolatey goodness.
Salted Caramel Brownies: Drizzle some homemade vegan caramel sauce on top of the brownies, and sprinkle with some coarse sea salt for a sweet and salty treat.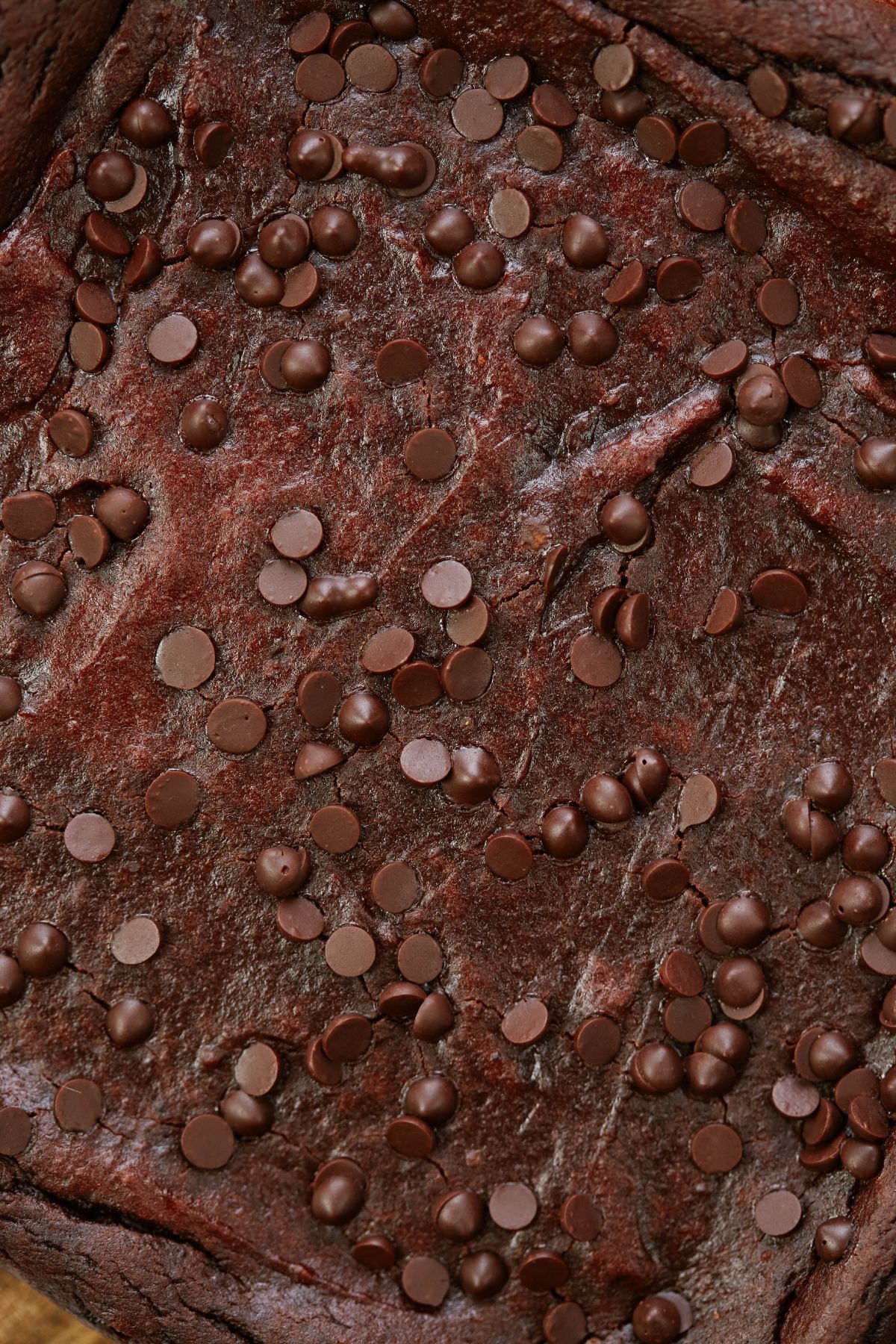 🫙Storage Tips
These vegan gluten free brownies can be stored in an airtight container in the refrigerator for up to 5 days. You can also freeze them for up to 3 months. I like to freeze the brownies in individual pieces so that I can take out a few at a time.
🍽 Equipment
Make sure you have these supplies on hand to make preparing these brownies a bit easier.
💭 Top Tip
The key to making these smooth is to remove the skin from the chickpeas. I recommend rinsing and draining them, then pouring onto paper towels and rubbing back and forth to remove the skins. Rinse again, then proceed to puree with just a small bit of water at a time until smooth.
❓FAQ
How do I make a flax egg?
Combine 1 tablespoon flax seed meal with 3 tablespoons water for each egg required in any recipe.
What do chickpeas add to brownies?
They add a combination of texture to replace flour, as well as protein. Chickpeas are mild enough in flavor that they do not overwhelm the chocolate you are looking for in this recipe.
Related
If you want to try more tasty chocolate recipes, make sure you look at the recipes below. Bookmark your favorites to make soon!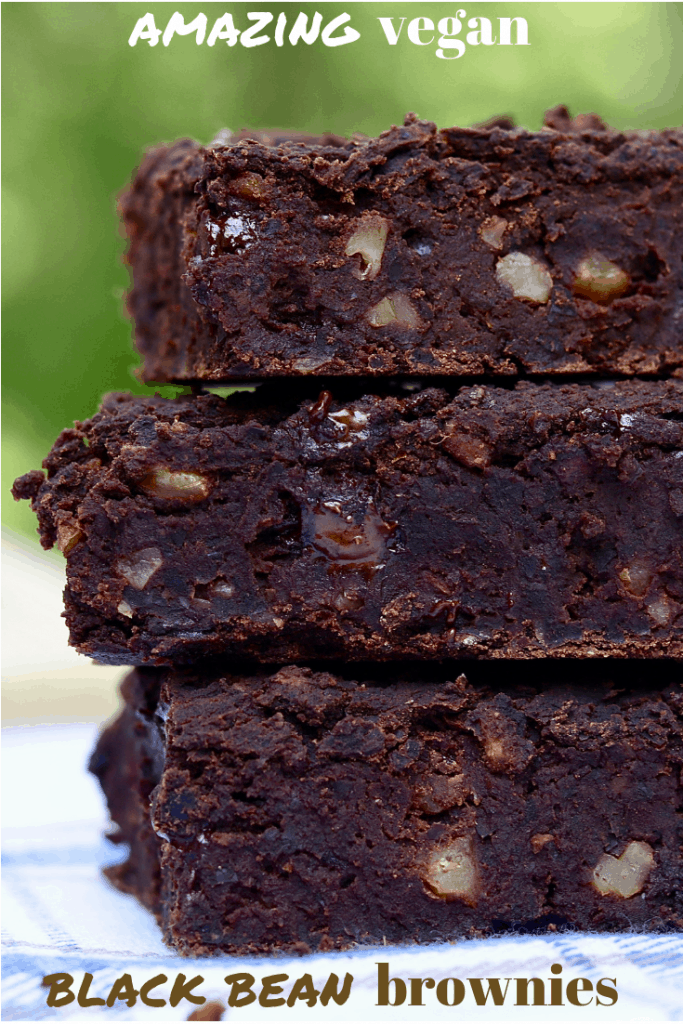 Pairing
A brownie is a great choice for a sweet treat, but it serves wonderfully with one of these tasty drinks.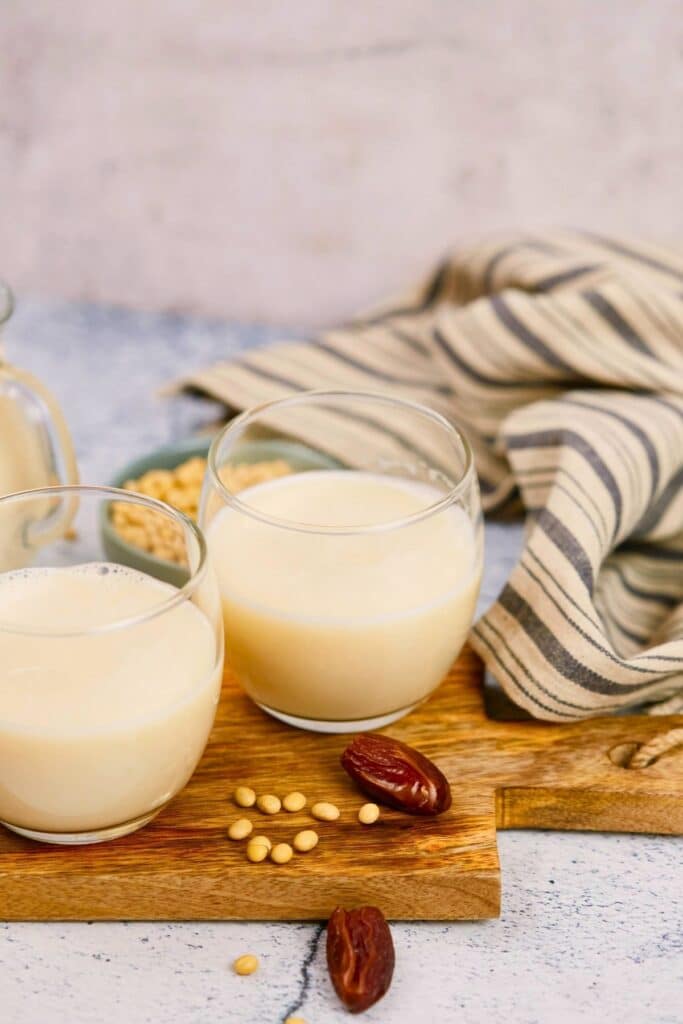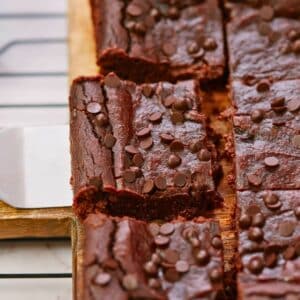 High Protein Vegan Gluten Free Brownies
Indulge in the scrumptiousness of vegan chickpea brownies, a guilt-free twist on a classic treat. Savor the delightful combination of flavors in this wholesome dessert!
Instructions
Preheat your oven to 170C/340F. Prepare a 20x20cm (7.8x7.8 inch) square baking pan by lining it with parchment paper.

In a medium bowl, blend together chickpeas, peanut butter, coconut milk, apple puree, brown sugar, and flax egg until they form a smooth mixture.

In a separate bowl, whisk together flour, cocoa, finely milled coconut flour, baking powder, baking soda, and salt, creating a harmonious blend of dry ingredients.

Combine the wet and dry ingredients, stirring until the batter reaches a thick and consistent texture.

Pour the batter into the prepared pan, ensuring it spreads evenly. Sprinkle an abundance of chocolate chips on top, and slide it into the oven. Allow it to bake for approximately 25-30 minutes, noting that the edges will firm up while the center retains a delightful jiggle.
Notes
Feel free to use any preferred vegan egg replacement in this recipe.
Serve hot with vegan ice cream or coconut whipped cream on top.
Nutrition
Calories:
135
kcal
Carbohydrates:
20
g
Protein:
2
g
Fat:
6
g
Saturated Fat:
3
g
Polyunsaturated Fat:
1
g
Monounsaturated Fat:
1
g
Sodium:
172
mg
Potassium:
108
mg
Fiber:
3
g
Sugar:
15
g
Vitamin A:
0.03
IU
Vitamin C:
0.1
mg
Calcium:
48
mg
Iron:
1
mg
Food Safety
Make sure everyone stays healthy by practicing food safety. Check our tips below and keep them in mind when preparing this tasty brownie recipe.
Always sanitize countertops, cutting boards, utensils, and cookware thoroughly between each use.
Wash your hands in warm soapy water, rubbing for at least 20 seconds before rinsing. Remember, "FROG" means friction rubs off germs.
After serving food, allow it to cool, then place it into the refrigerator or proper storage immediately. Food should be at room temperature for no more than 2 hours for safety.