If you're looking for a hearty and nutritious dish to add to your lunch or dinner menu, then you need to try this delicious kidney bean salad. Vegan and chock full of protein and flavor, this is a great lunchbox dish that the entire family will love. The best part of this recipe is how budget-friendly it is with using canned beans and pantry staples!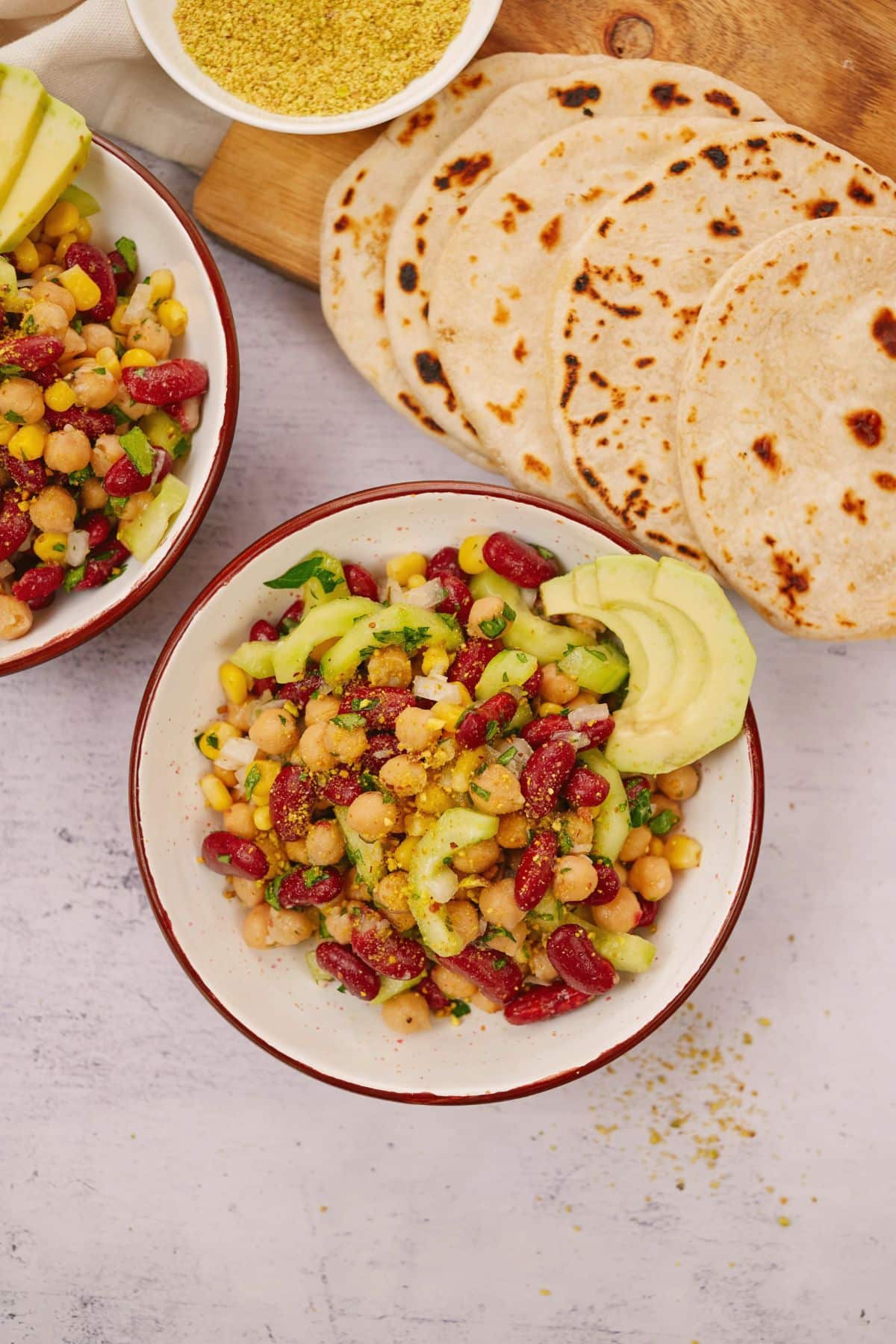 Jump to:
Vegan Bean Salad
This salad is packed with plant-based protein and fiber, making it a perfect choice for anyone looking to increase their daily nutrient intake. It's also low in fat and calories, making it a great option for anyone looking to maintain a healthy diet.
The flavor of a simple lemon and mustard dressing is bright and refreshing so you don't feel like you are eating a heavy meal. It makes this kidney bean salad the ideal choice for prepping ahead for easy weekday lunches.
If you like this type of salad, you will love this cowboy caviar recipe. It's another high-protein cold salad that is delicious and perfect for sharing.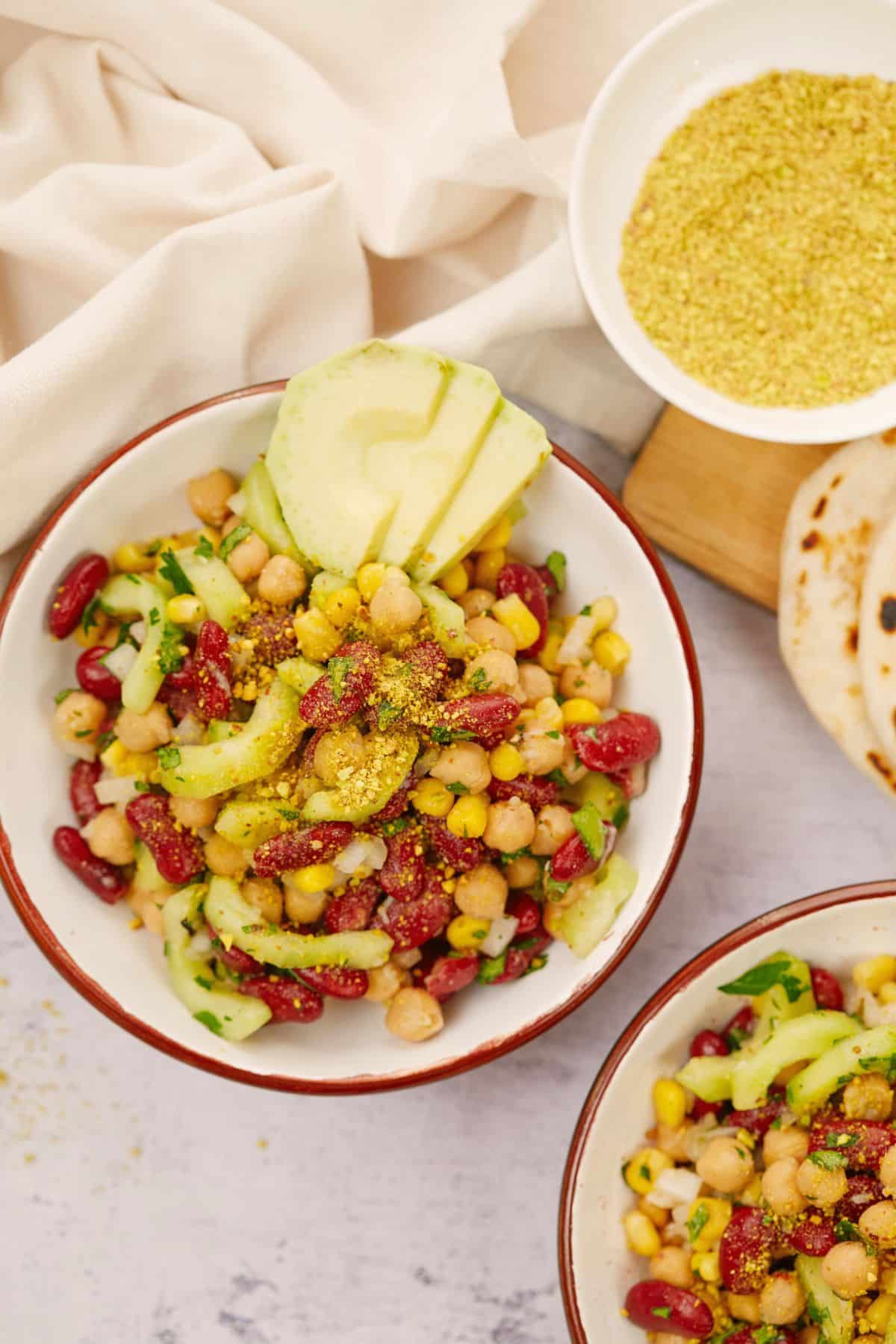 Ingredients
15.25oz can red beans (432g)
15.25oz can chickpeas (432g)
1 medium cucumber, seeds removed and sliced
½ white onion, diced
¼ cup fresh chopped parsley (30g)
1 cup whole-kernel corn (164g)
¼ cup lemon juice
¼ cup olive oil
1 tablespoon Dijon mustard
1 teaspoon sugar
1 garlic clove, minced
Salt and black pepper to taste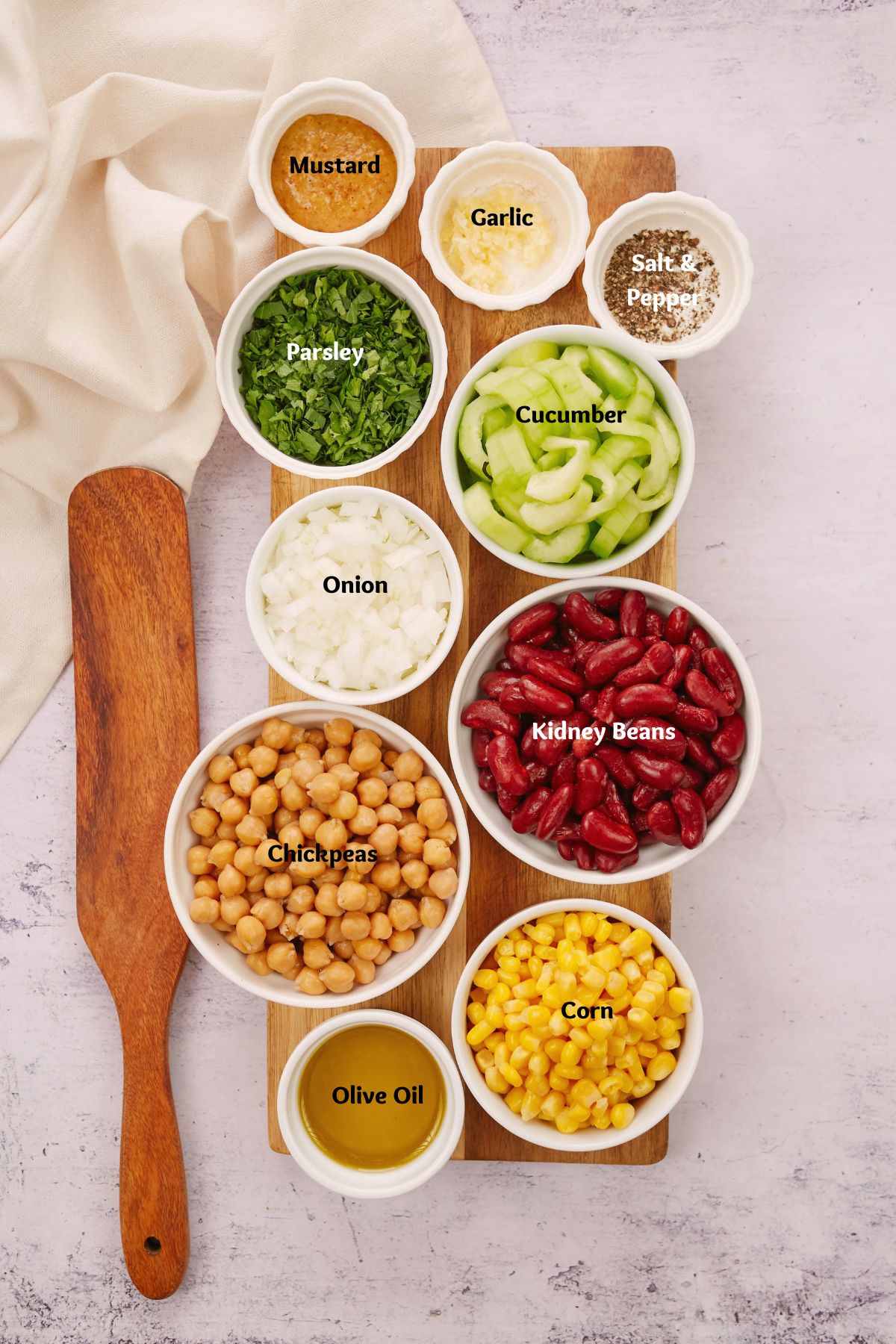 Tools Used
Video Recipe
How to Make Vegan Kidney Bean Salad
Prepare your ingredients in advance for an easy assembly process. That includes opening the canned goods, rinsing, and draining them, as well as slicing the cucumber and dicing the onion.
Once everything has been prepped, you will combine the red beans, chickpeas, corn, chopped parsley, sliced cucumber, and diced onion in a large bowl I recommend stirring these together so it's evenly distributed, then set it aside.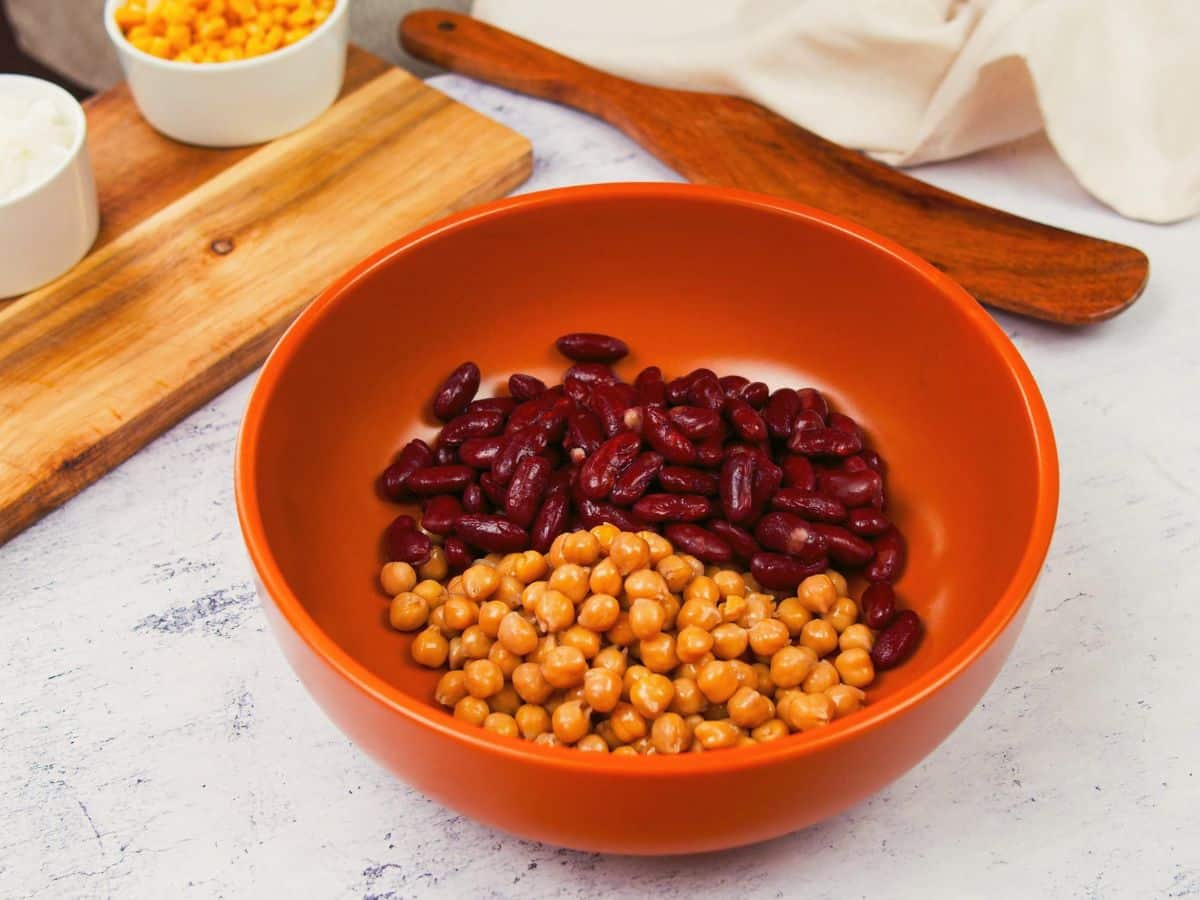 Now, make your dressing. Whisk the olive oil, lemon juice, Dijon mustard, sugar, minced garlic, and a bit of salt and pepper together in a small bowl. Taste this and if it needs additional salt and black pepper, add. If you prefer, you can also replace the fresh garlic with garlic powder.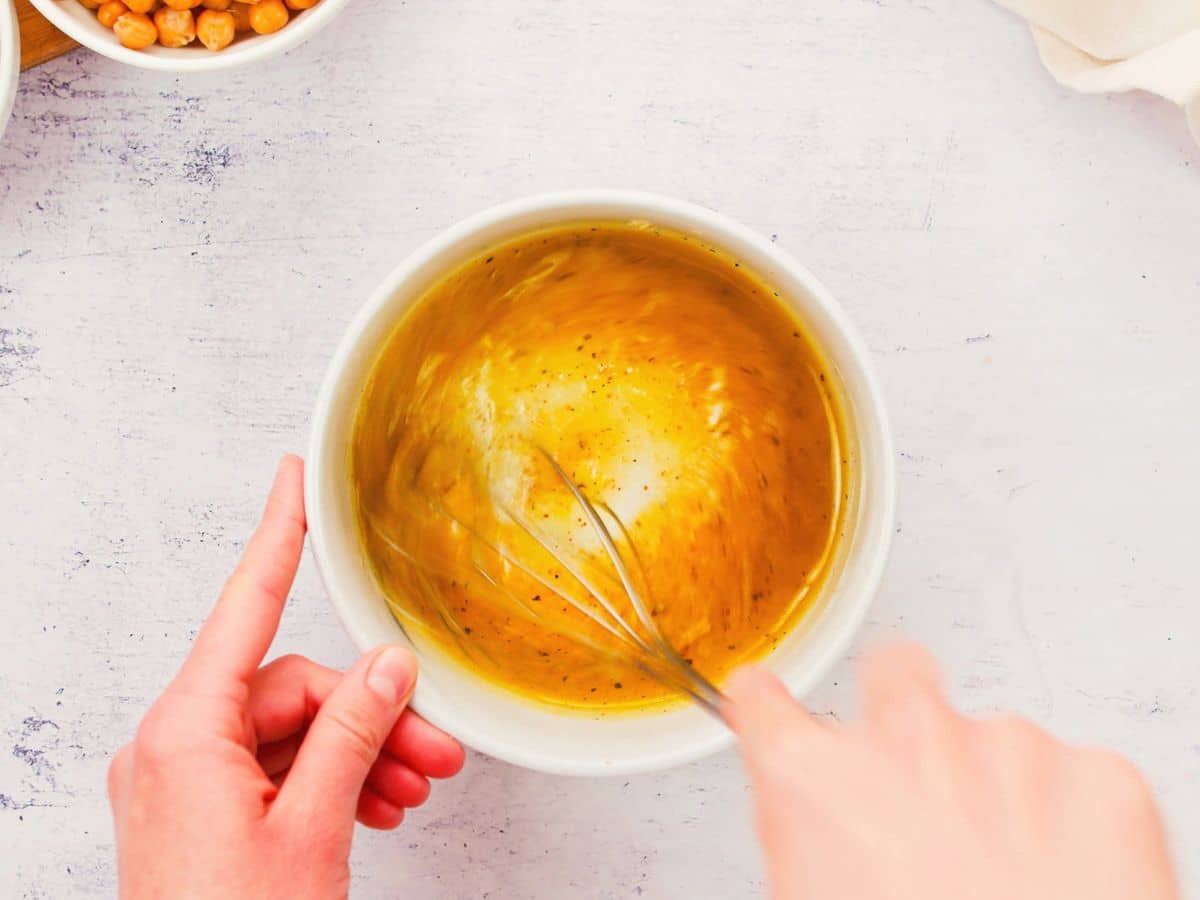 Now pour the dressing over the vegetable mixture and toss it to combine.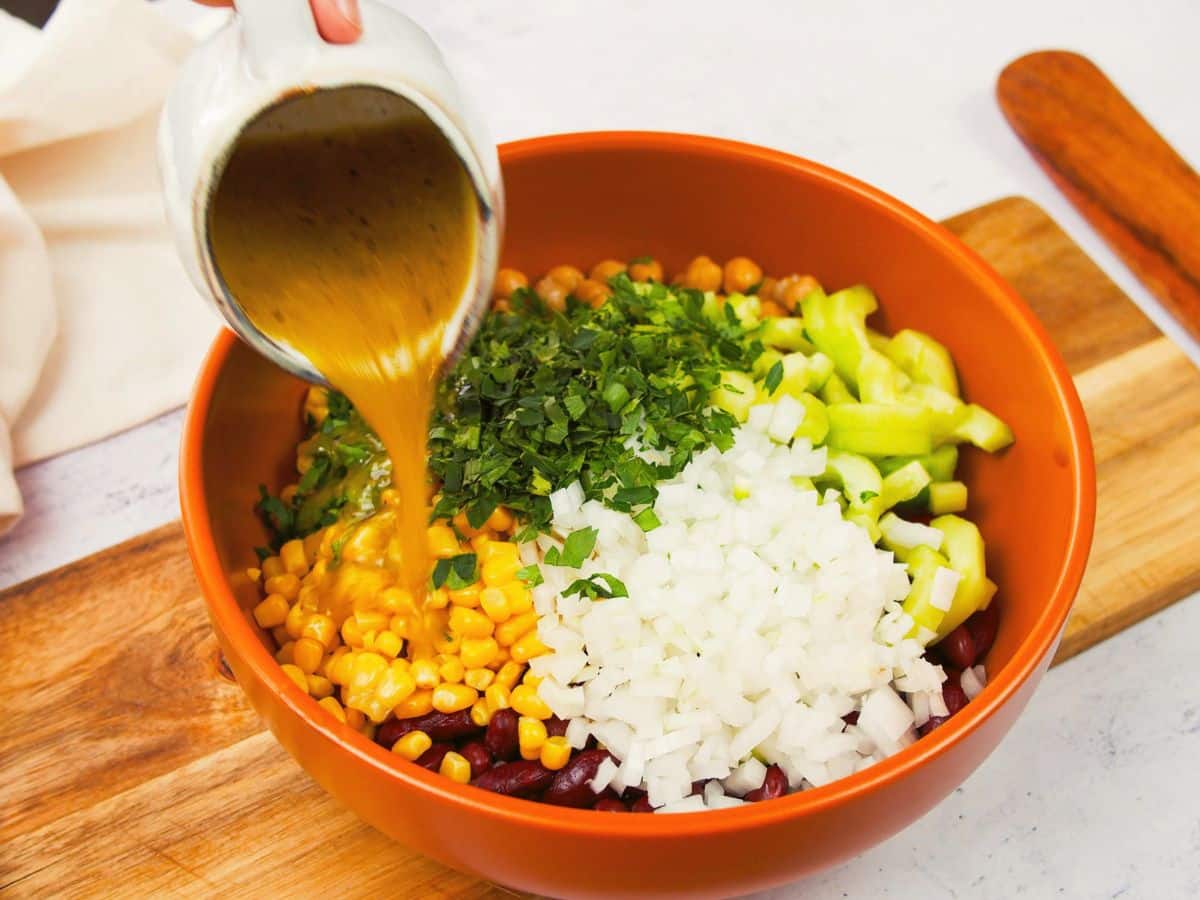 You want the dressing to coat everything nicely and add flavor to each bite.
This is best served cold, so make sure to cover and chill it until you are ready to eat.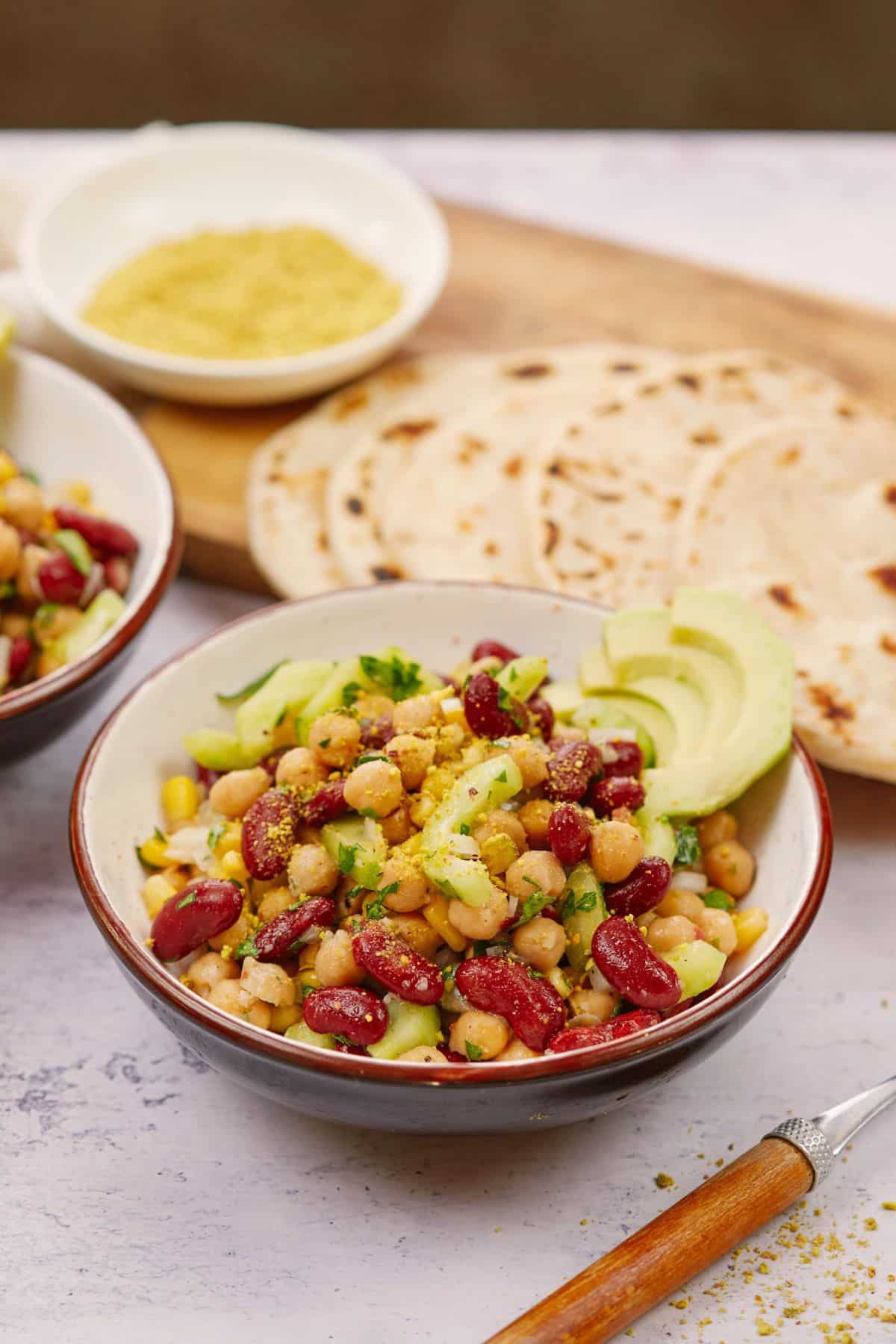 Frequently Asked Questions
What is the best bean to use for vegan bean salad?
For this recipe, a red bean, or kidney bean, is a perfect choice. It adds a simple flavor that pairs well with the other ingredients.

However, if you prefer, you can make this salad with any type of cooked kidney bean. You could also use great northern beans or pinto beans if you had those on hand. It's a versatile salad you can adjust to your preferences and what you have on hand.
Should I drain and rinse canned beans?
While it isn't absolutely necessary, it is recommended. You want the primary liquid to come from the dressing. The juices in canned beans and corn will dilute the flavor of the dressing. They can also make the dish too salty.
Can I use dry beans cooked from scratch?
Absolutely! If you have dry beans on hand and want to cook them from scratch, feel free to do so for this recipe. It is not necessary, but it is a great choice for using up leftover beans you have prepared. Just make sure you allow enough time for them to soak and cook until tender. This can take between 1 and 3 hours, depending upon the bean and cooking method.
Storage Tips for Red Bean Salad
This is such an easy recipe and lasts for a week in the refrigerator. That makes it ideal for batch preparation and use as lunch all week long. If you are preparing this ahead of time, or you have leftovers, below are some tips for storing your vegan kidney bean salad.
Store in an airtight container (with a lid) for up to 1 week in the refrigerator.
If making in advance, keep the fresh chopped parsley separate until time to serve. Then mix it into the salad for the best flavor. Fresh herbs tend to wilt fast and will not be as tasty as when originally chopped.
Do not freeze this salad. It does not freeze and thaw well. It is best served fresh.
When you make your bean salad, plan ahead to store it as needed for the best flavor and freshness.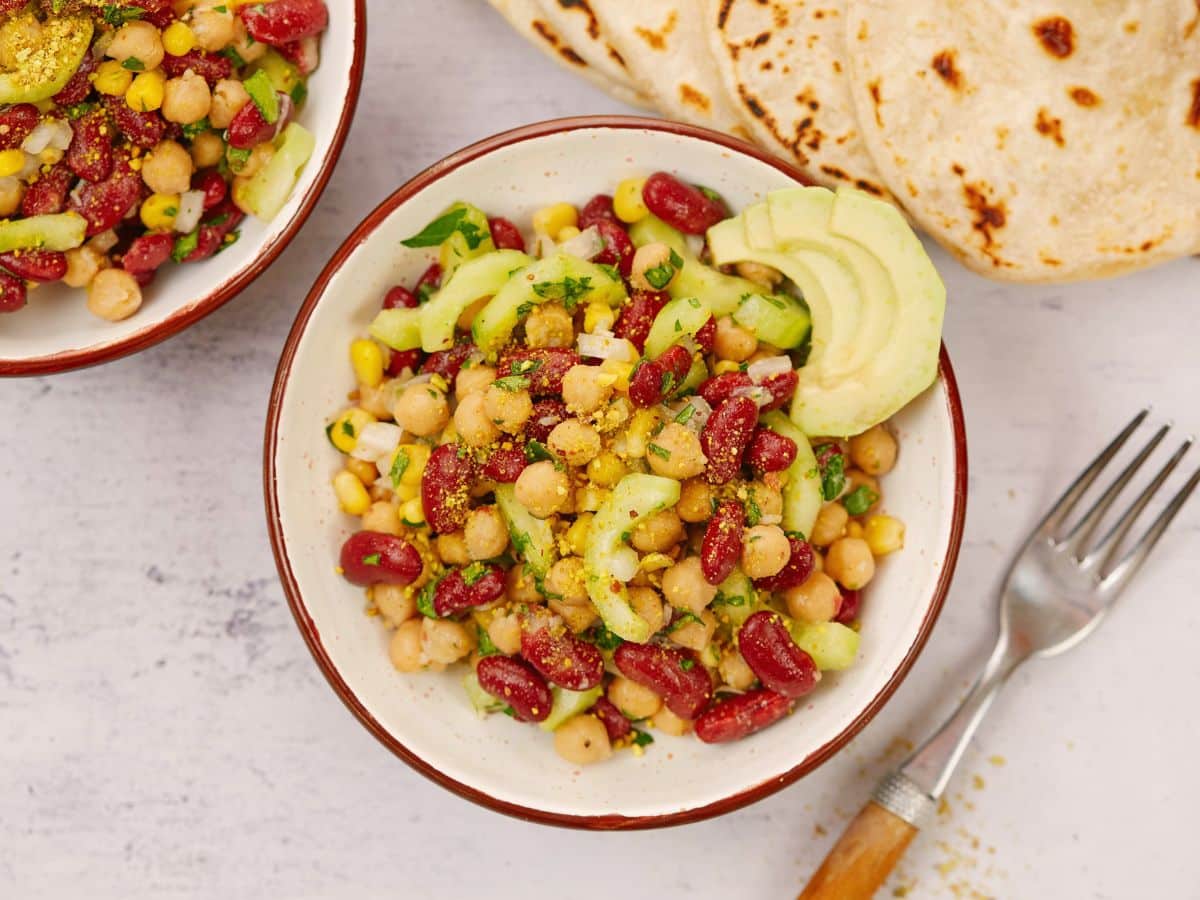 More Salad Recipes
Salads are a huge part of a plant-based diet, but they are definitely not boring. Many think that lettuce is boring, but when you use it alongside other vegetables and flavors, you can build a delicious fresh meal. Below are some unique salads that are tasty, easy to prepare, and offer tons of healthy vegan protein without being boring. Pick your favorites, bookmark them, print them, or pin them to Pinterest to make soon!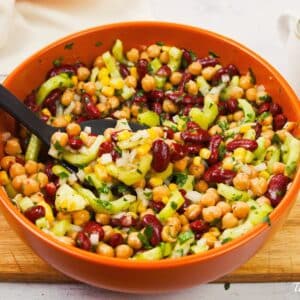 Kidney Bean Salad with Fresh Herbs
A light and healthy vegan kidney bean salad has tons of flavor and is packed with protein and fiber for the perfect side dish or easy lunch!
Instructions
Open the canned goods and drain them. Rinse the beans and chickpeas then drain.

Combine the red beans, chickpeas, corn, chopped parsley, sliced cucumber, and diced onion in a large mixing bowl. Set this aside.

In a separate small bowl, whisk together the olive oil, lemon juice, Dijon mustard, sugar, garlic, and a pinch of salt and black pepper. Whisk until combined, taste, and add additional seasoning if needed.

Now pour the dressing over the vegetables and toss to combine. Taste and add additional salt and pepper if desired.

Chill until ready to serve.
Notes
If making ahead of time, keep the fresh herbs separate until time to serve.
Try using flavored olive oil in the dressing for an added zip of flavor.
Replace the white onion with red onion, yellow onion, or green onion if desired.
Nutrition
Calories:
356
kcal
Carbohydrates:
41
g
Protein:
13
g
Fat:
17
g
Saturated Fat:
2
g
Polyunsaturated Fat:
3
g
Monounsaturated Fat:
11
g
Sodium:
684
mg
Potassium:
648
mg
Fiber:
12
g
Sugar:
5
g
Vitamin A:
390
IU
Vitamin C:
16
mg
Calcium:
94
mg
Iron:
3
mg