This quinoa avocado salad is a perfect addition to your meal plan. Packed with healthy fats and protein, it is topped with a turmeric dressing that is warm and satisfying.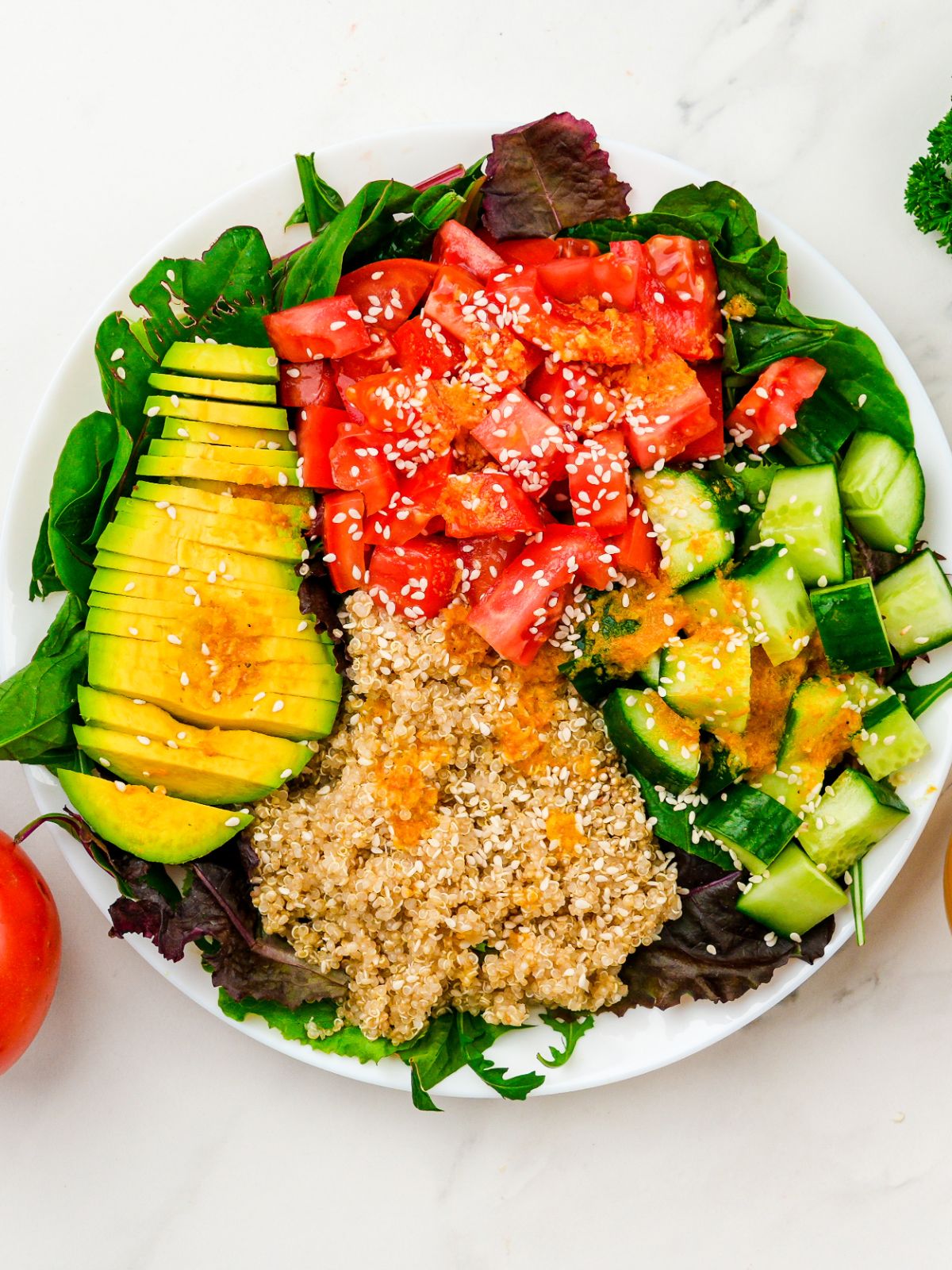 All you need is quinoa, mixed greens, avocado, cucumber, tomatoes, sesame seeds, and simple ingredients to make the dressing. Enjoy this delicious dish with friends and family.
If you like this dish, then you may enjoy our avocado mango salad with fresh cilantro dressing too! Another tasty meal idea!
🥘 Ingredients
This salad includes two sets of ingredients. The first list is for the base of the salad, and the second list is for the turmeric dressing. For exact measurements, check the printable recipe card below.
Quinoa (cooked)
Cucumber
Tomatoes
Avocado
Mixed greens (spinach, arugula, and kale)
Sesame seeds
Turmeric Dressing
Maple syrup
Peanut butter
Lemon juice and zest
Water
Fresh ginger
garlic
Ground turmeric
Salt and black pepper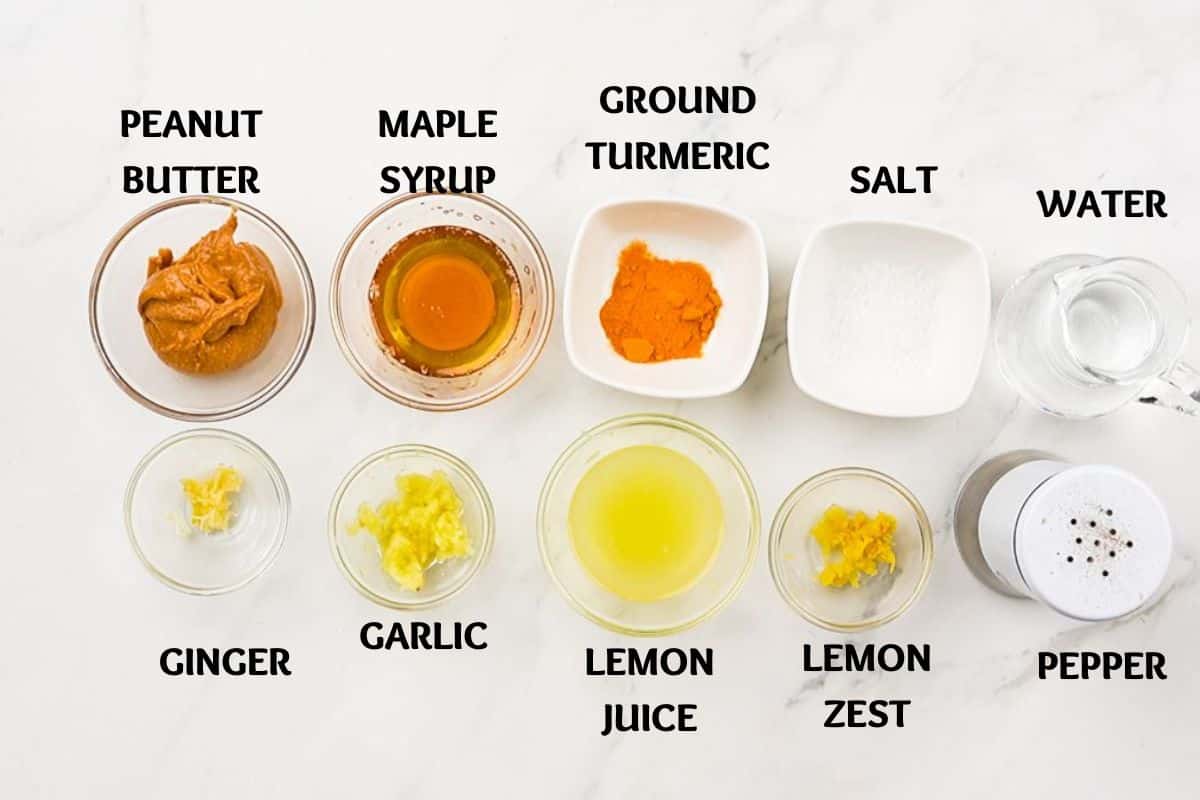 📋Instructions
The base of this salad is quinoa. Follow the directions on the packaging to prepare yours, or place it in water and bring it to a boil. Once the water is boiling, let it simmer uncovered for about 15 minutes. Then, you will remove it from the heat, cover it, and sit aside for 10 minutes.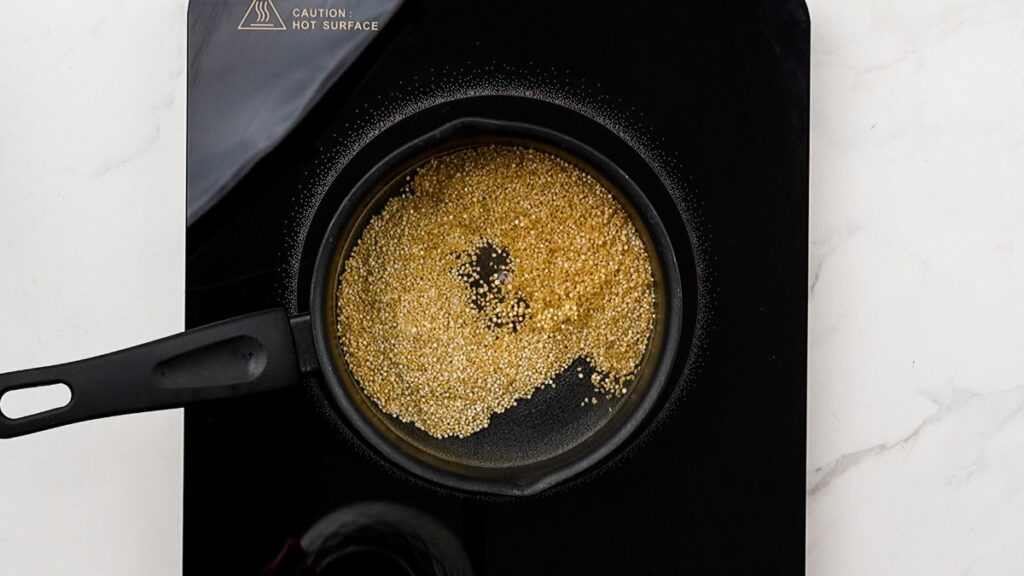 While the quinoa cooks, you can prepare the vegetables. Peel and dice the cucumber, tomatoes, and avocado. Set these aside with the fresh greens until it is time to assemble the salad.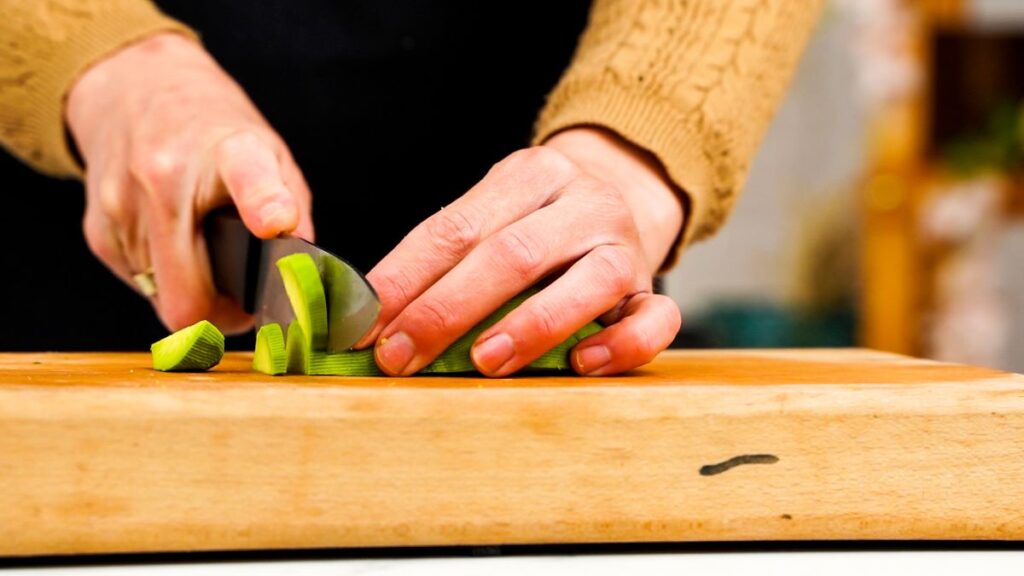 Whisk together the dressing ingredients until they are incorporated well.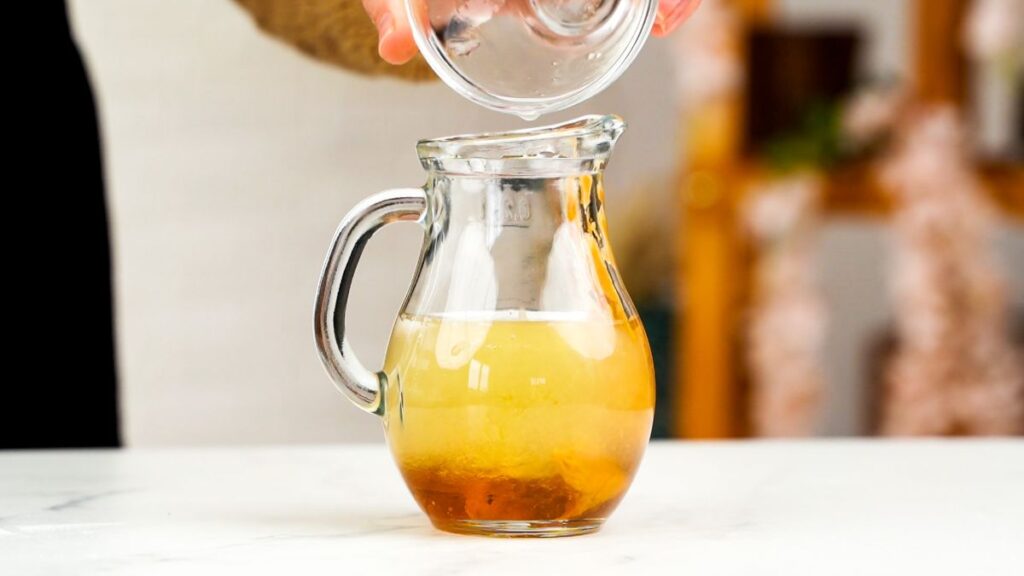 Then, toss with the greens, quinoa, and vegetables before serving.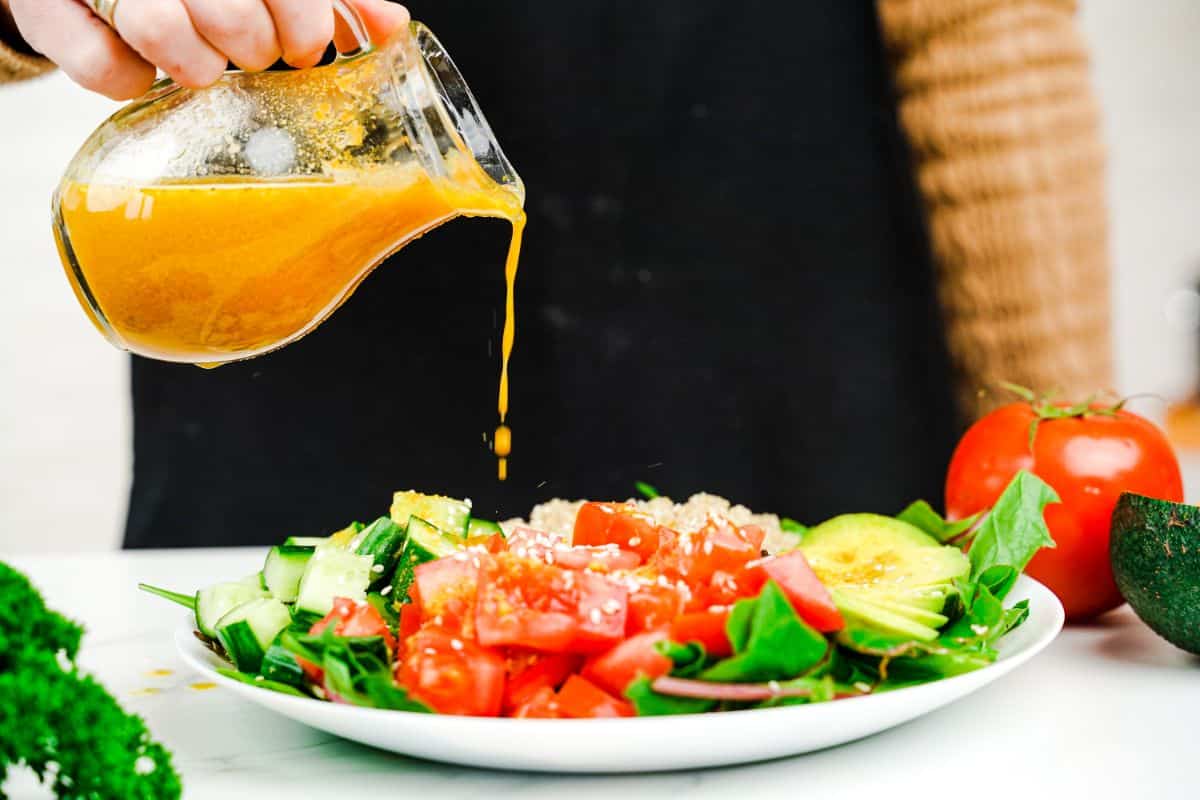 🔪Substitutions
Don't have everything on hand to make this salad? Check out the ideas below for substitutions.
Use any combination of greens that you prefer including iceberg, green leaf lettuce, spinach, kale, arugula, or endive.
Substitute the quinoa with brown rice or couscous if preferred.
For creaminess, add tofu or edamame beans instead of the avocado.
Replace the peanut butter with sunflower butter, cashew butter, or even tahini for a different flavor.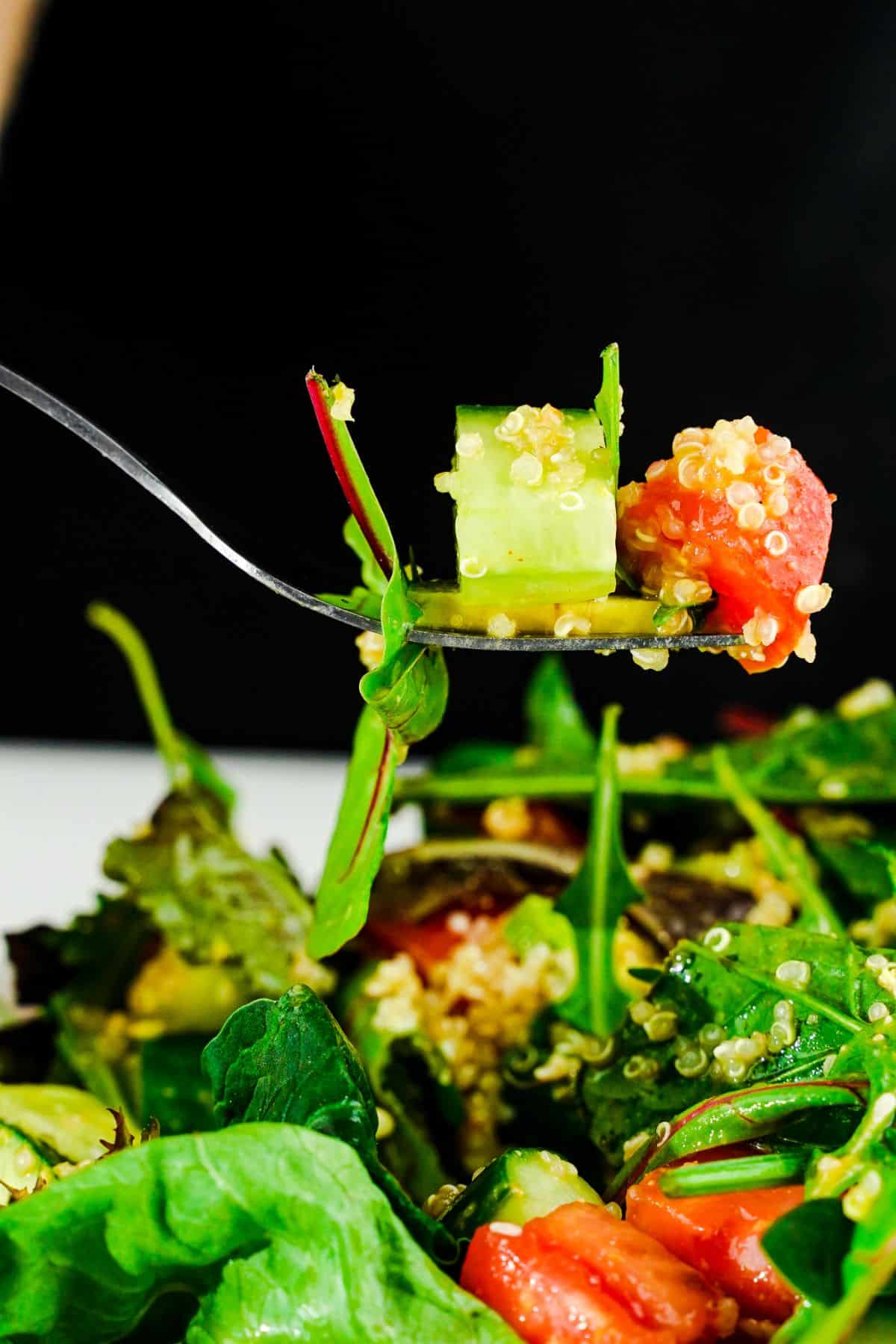 📖 Variations
This has a nice warm flavor from the turmeric. One of the easiest changes you can make is to update the dressing by giving it a different flavor profile. Below are a few ideas.
Use tahini dressing or homemade vegan ranch dressing instead
Top with chopped walnuts, pecans, sunflower seeds, peanuts, or almonds
Mix in fresh chopped herbs like basil or cilantro with the mixed greens
Brighten the recipe with more fresh vegetables such as bell peppers, mushrooms, red onions, or zucchini
It turns out great with chopped fruit such as strawberries, blueberries, mandarin oranges, or mango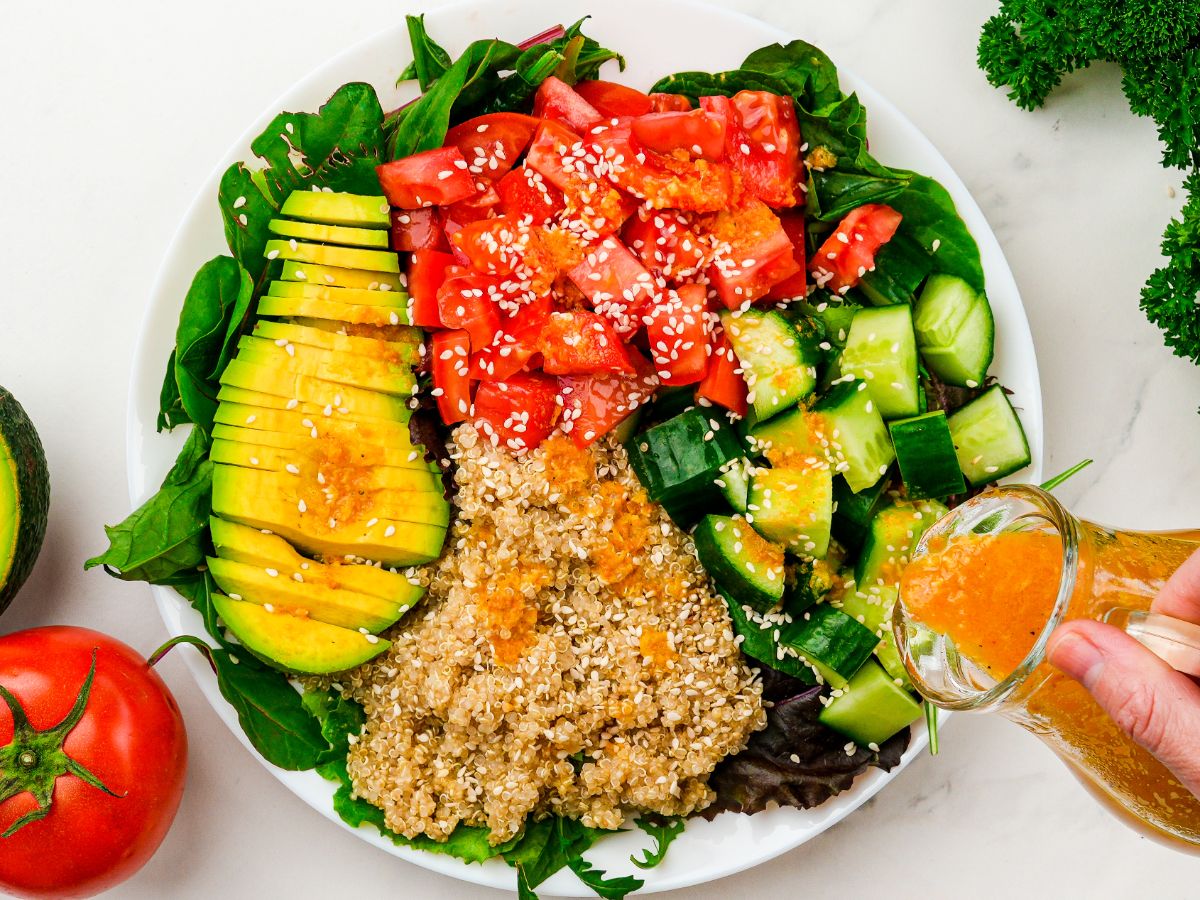 🫙Storage Tips
This salad will last up to five days in the refrigerator, so it's great for meal prep and making ahead of time. Store it in an airtight container. If you want to bring it with you on the go, you can put it in a mason jar and take it with you.
I do not recommend freezing the salad, but the quinoa can be made in advance and frozen for up to 3 months.
🍽 Equipment
Is your kitchen ready for any recipe you want to prepare? If not, check out the items below that are always a must to keep on hand in our kitchen. Add them to your shopping list to update your tools soon.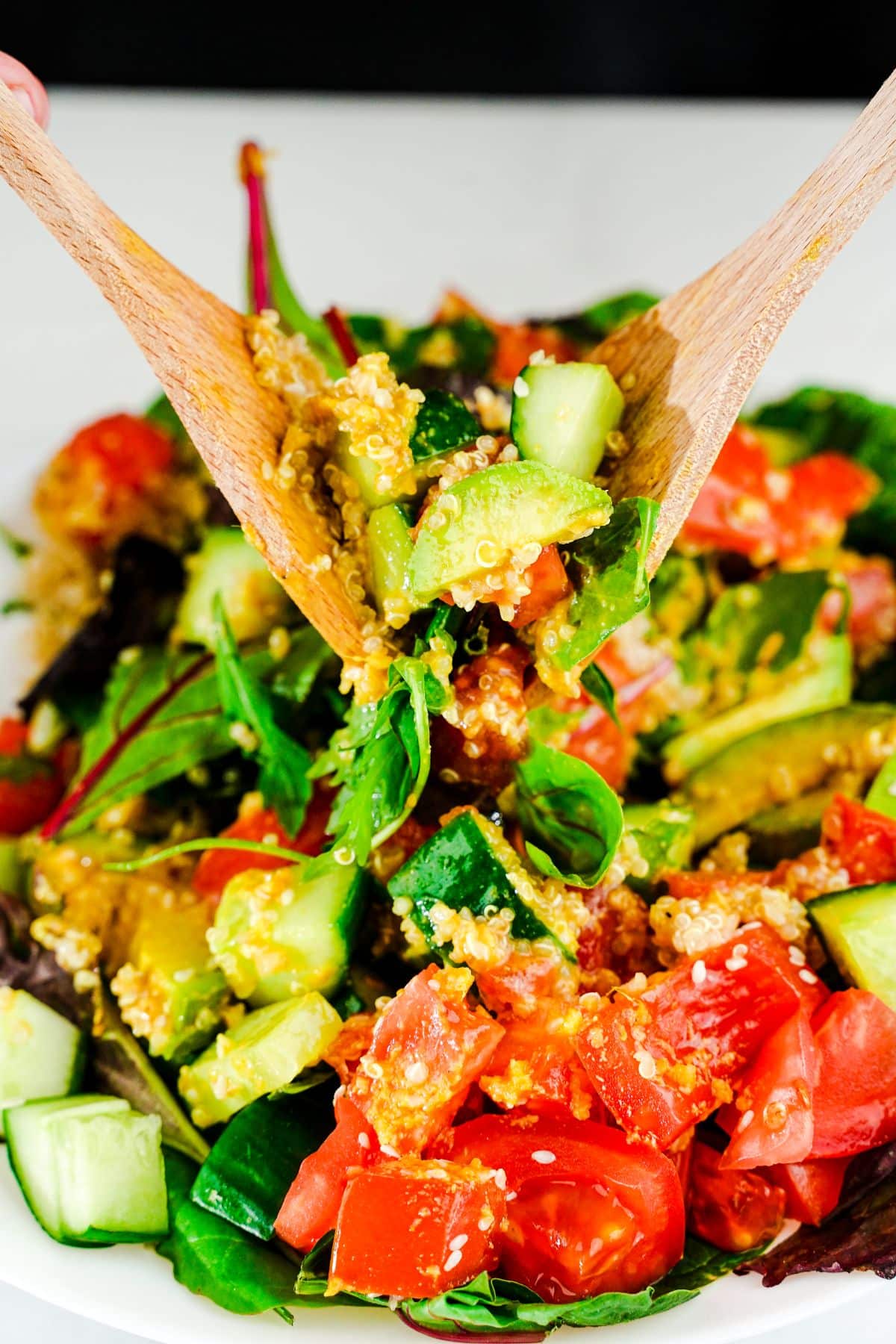 💭 Top Tip
The key to making the perfect vegan quinoa avocado salad is adding a variety of flavors and textures.
Don't be afraid to mix in some roasted vegetables, fresh herbs, spices, nuts, and seeds for an even more flavorful salad. Experiment with different combinations to find your favorite.
If you have leftovers of this salad or want to meal prep, store the dressing separately from the ingredients to prevent the greens from getting soggy.
❓FAQs
How do I add flavor to quinoa?
The best way to add flavor to this recipe is to cook the quinoa in a flavorful broth. Vegetable broth and mushroom broth are both great ideas for this recipe. You can also simply add your favorite herbs and spices to the water while it cooks.
How can you sweeten the dressing without maple syrup?
This recipe is ideal for using agave syrup instead of maple syrup. If you are not strictly vegan, you can also use honey as a sweetener when making this recipe.
Related
Want a few more salads like this quinoa avocado salad to add to your menu? Check out the recipes below and bookmark your favorites.
Pairing
This salad is perfect all by itself, but you may also want to add extra protein. Below are a few favorites that pair well with this quinoa salad recipe.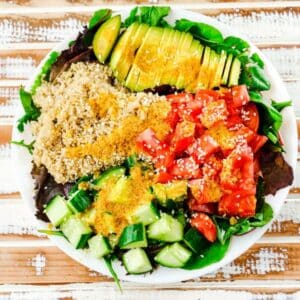 Quinoa Avocado Salad with Turmeric Dressing
Try our flavorful quinoa salad with a vibrant turmeric dressing. Packed with wholesome ingredients for a nourishing meal.
Instructions
Boil water in a medium saucepan. Add quinoa and simmer for 15 minutes. Remove from heat and let it sit, covered, for 10 more minutes.

1 cup quinoa,

2 cups water

On a cutting board, cube the cucumber and tomatoes. Set aside. Peel and slice half an avocado.

½ avocado,

1 cucumber,

2 tomatoes

Make the dressing: In a glass, combine peanut butter, lemon juice, lemon zest, grated ginger, grated garlic clove, maple syrup, turmeric, sea salt, pepper, and water. Stir well.

2 tablespoon maple syrup,

¼ cup peanut butter,

3 tablespoon lemon juice,

½ cup water,

1 tablespoon lemon zest,

1 clove garlic,

1 tablespoon fresh ginger,

Salt and black pepper,

1 teaspoon ground turmeric

Assemble the salad: In a large dish, combine mixed greens, cucumber, tomatoes, cooked quinoa, and avocado. Sprinkle with sesame seeds. Pour the Turmeric dressing over the salad. Mix and enjoy.

2 tablespoon sesame seeds,

4 cups mixed greens
Notes
Use vegetable broth or mushroom broth to add flavor to the quinoa as it cooks
Make sure to rinse the uncooked quinoa before cooking for better results.
Nutrition
Calories:
377
kcal
Carbohydrates:
48
g
Protein:
13
g
Fat:
17
g
Saturated Fat:
3
g
Polyunsaturated Fat:
5
g
Monounsaturated Fat:
8
g
Sodium:
98
mg
Potassium:
847
mg
Fiber:
8
g
Sugar:
11
g
Vitamin A:
1065
IU
Vitamin C:
29
mg
Calcium:
112
mg
Iron:
4
mg
Food Safety
Just because you weren't working with raw meat doesn't mean you don't need to be careful when cooking. Follow the sanitizing practices below for a safe kitchen every time you cook.
Always sanitize countertops, cutting boards, utensils, and cookware thoroughly between each use.
Wash your hands in warm soapy water, rubbing for at least 20 seconds before rinsing. Remember, "FROG" means friction rubs off germs.
After serving food, allow it to cool, then place it into the refrigerator or proper storage immediately. Food should be at room temperature for no more than 2 hours for safety.