This recipe for a Greek tortellini pasta salad is a delicious and refreshing dish that's perfect for any occasion.
Made with vegan tortellini, crunchy cucumbers, tangy kalamata olives, juicy cherry tomatoes, and flavorful roasted red peppers, this pasta salad is bursting with Mediterranean flavors.
If you like these flavors then you will love our homemade hummus recipe too.
Jump to:
🥘Ingredients
This recipe is divided into two ingredient lists. Below you will find what is needed for the salad and what you will use to make the dressing. For exact quantities, check the recipe card below.
For the salad
Cucumber
Vegan tortellini
Kalamata olives
Cherry tomatoes
Roasted red bell peppers
Asparagus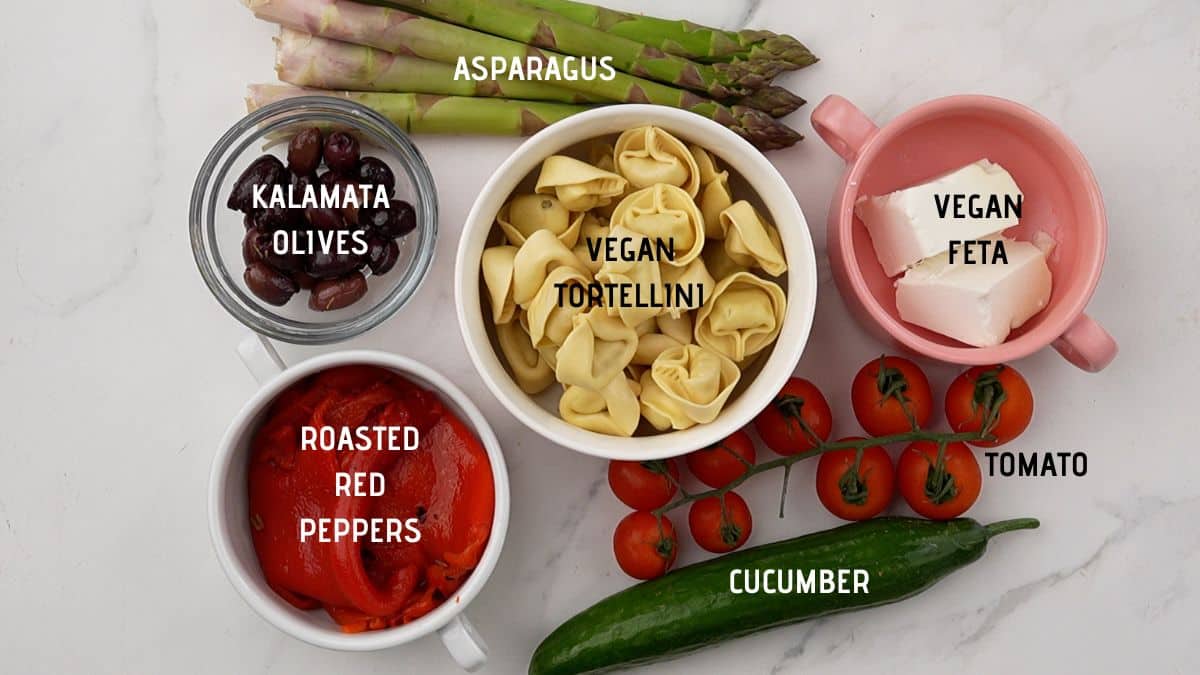 For the dressing
Vinegar
Olive oil
Dried oregano
Lemon juice
Garlic powder
Dijon mustard
Salt
Black pepper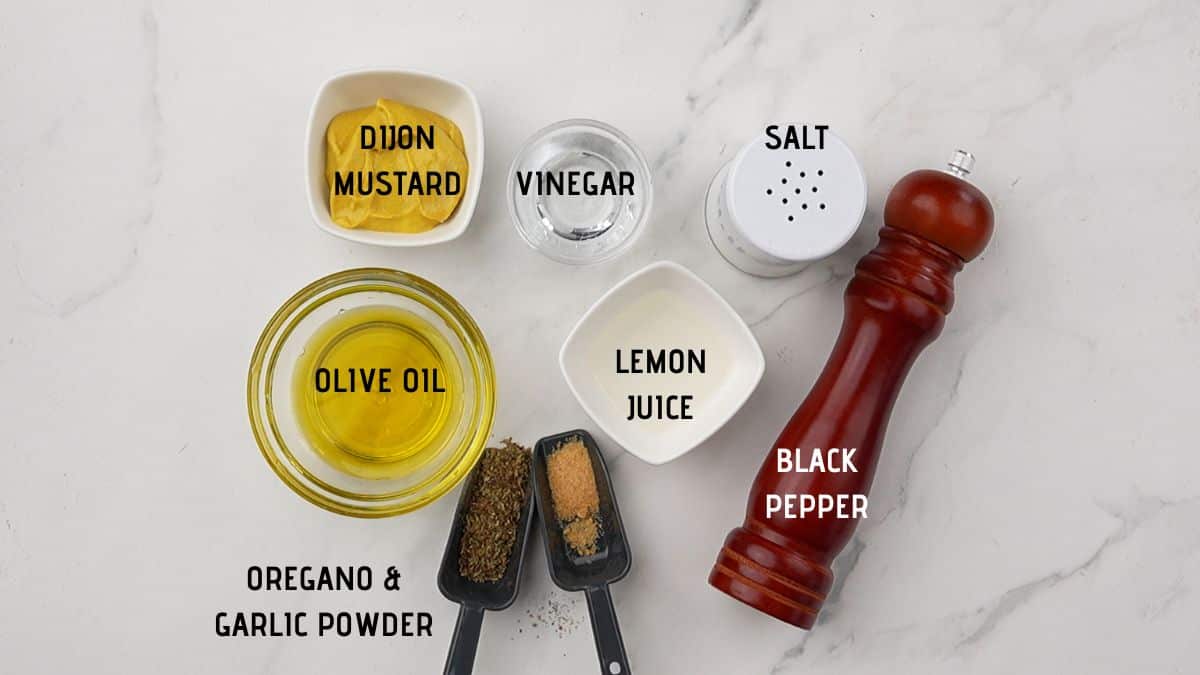 🔪 Instructions
Begin by cooking the tortellini according to the package directions. Rinse and drain the pasta then set it aside.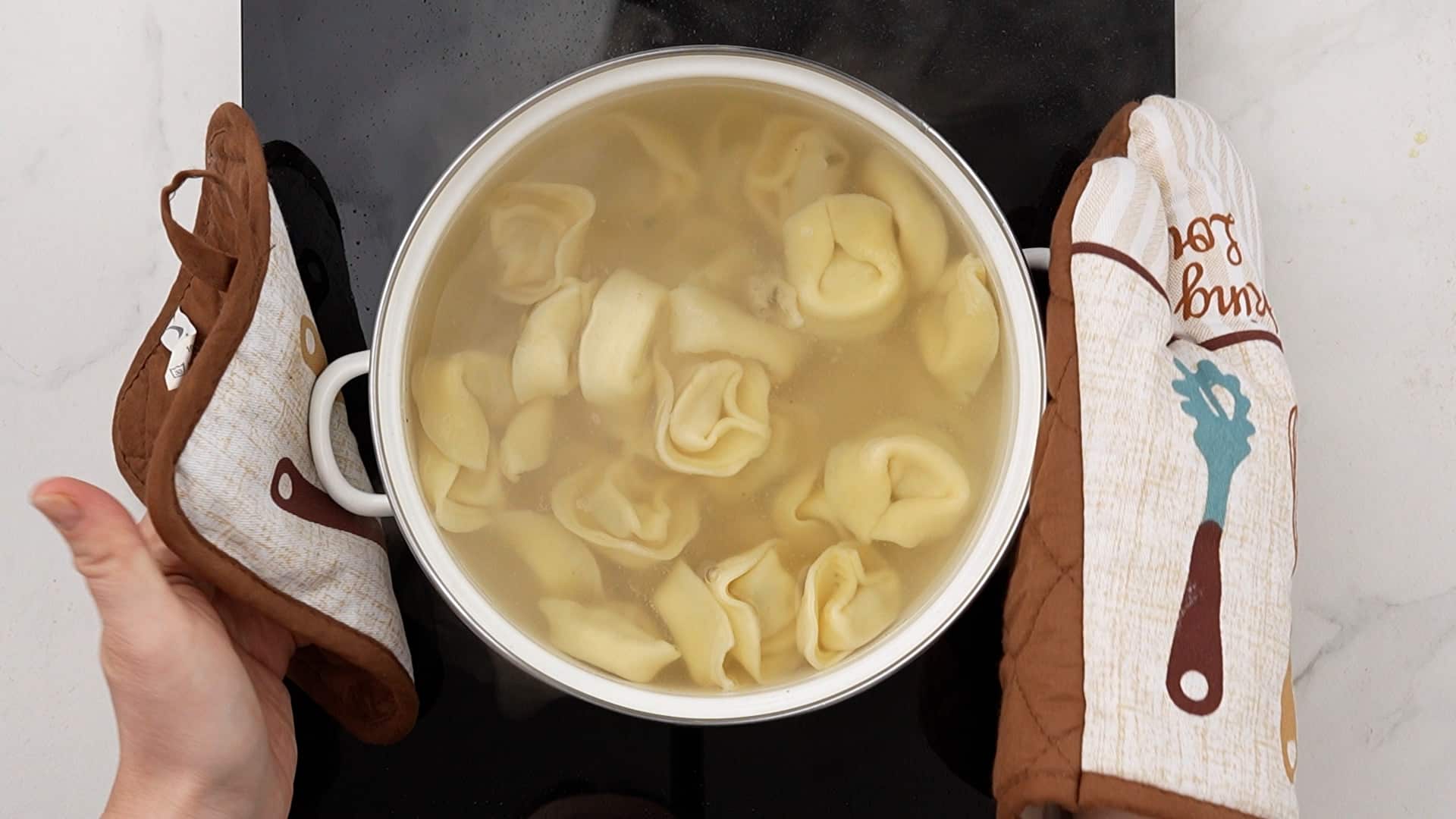 While the pasta cooks, you will sautee or grill the asparagus for 2 to 3 minutes on each side until tender. Remove them from the grill pan, cut into small pieces, and then set them aside.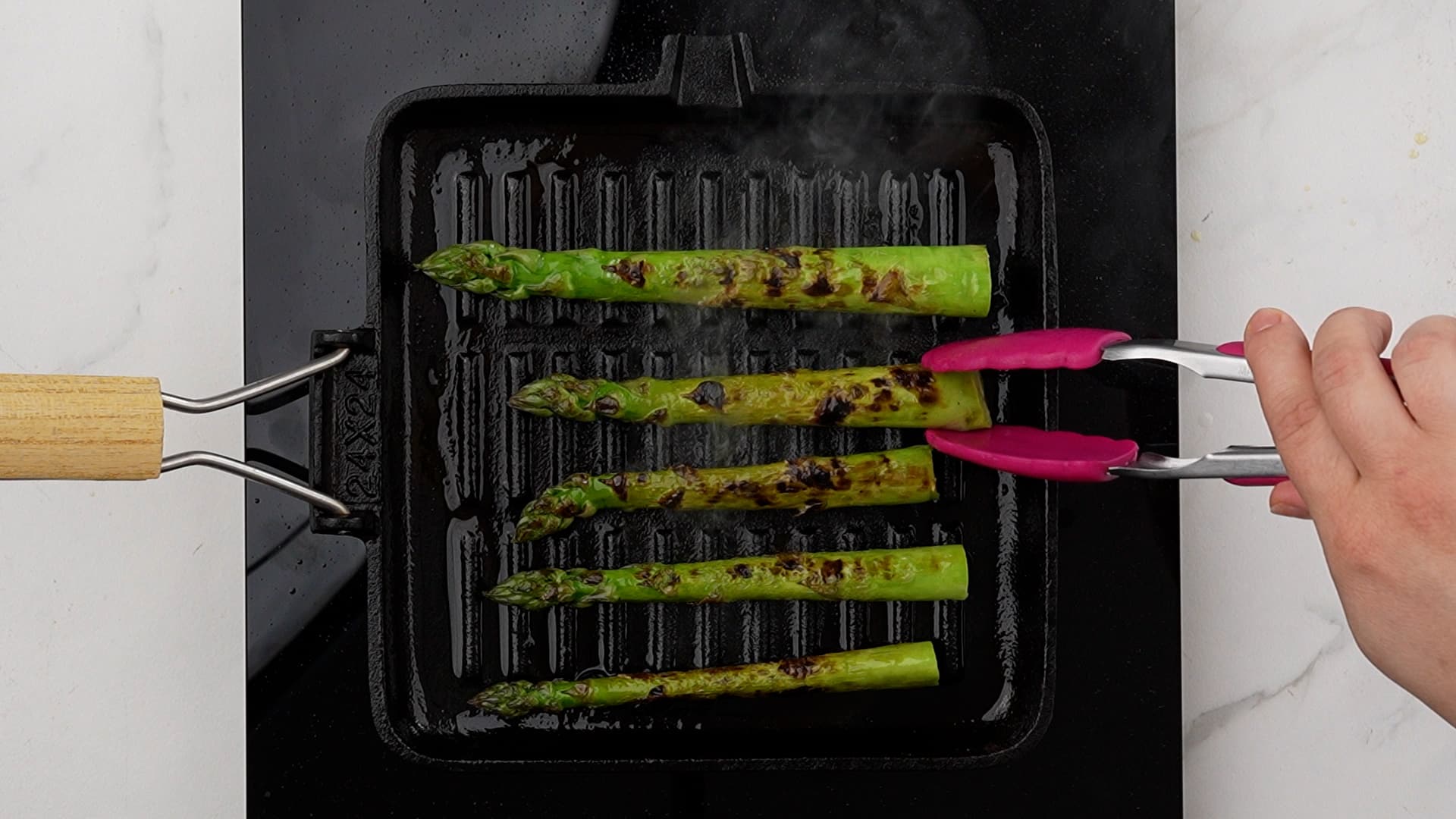 Then, prepare the rest of the vegetables by slicing the cucumber, bell pepper, and tomatoes into small pieces.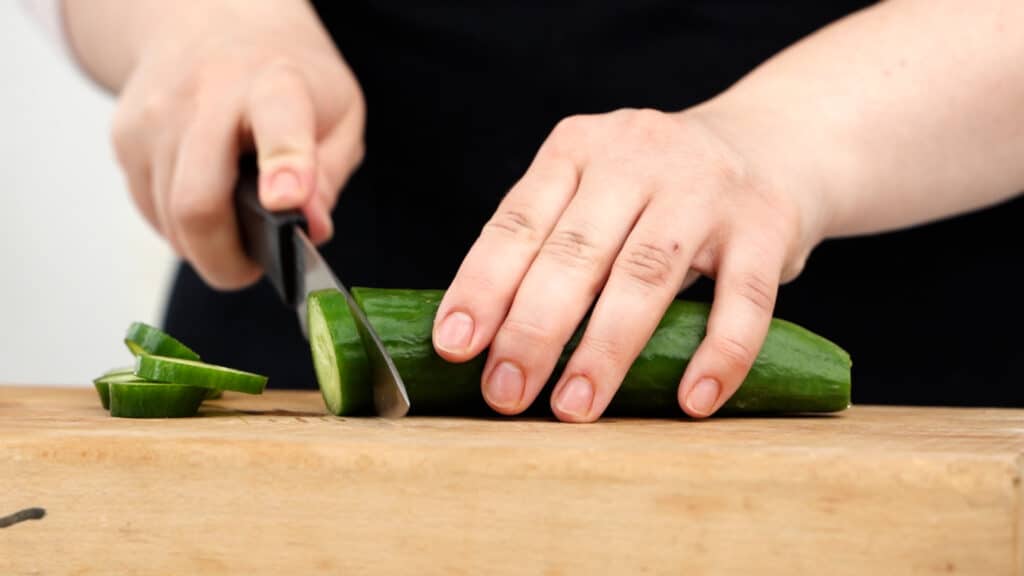 Layer the salad in a large bowl with the tortellini, cucumber, tomatoes, peppers, asparagus, olives, and feta cheese.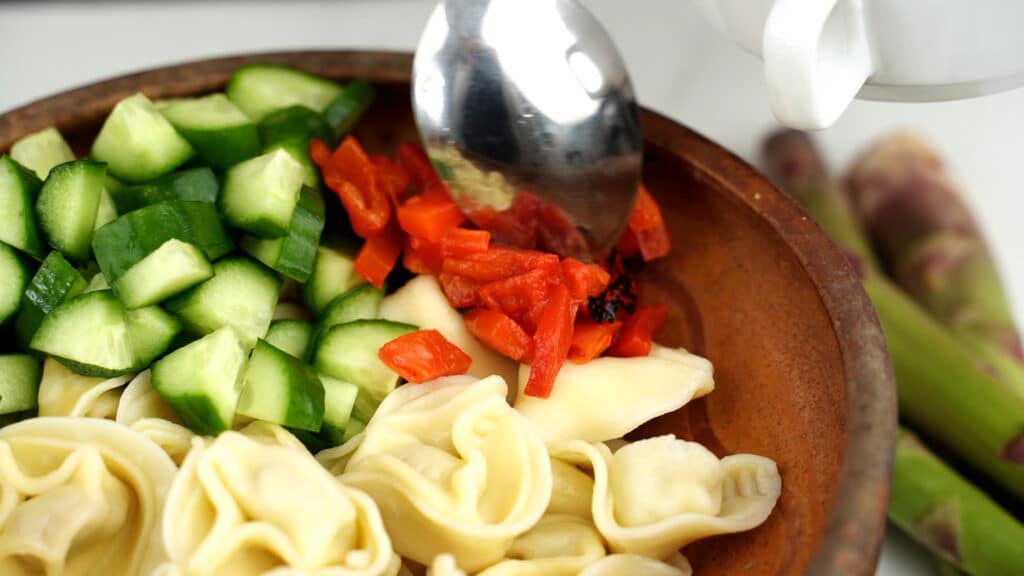 Then, you will whisk the olive oil, red wine vinegar, lemon juice, Dijon mustard, black pepper, salt, garlic powder, and dried oregano together and drizzle over the top. Toss the salad before serving.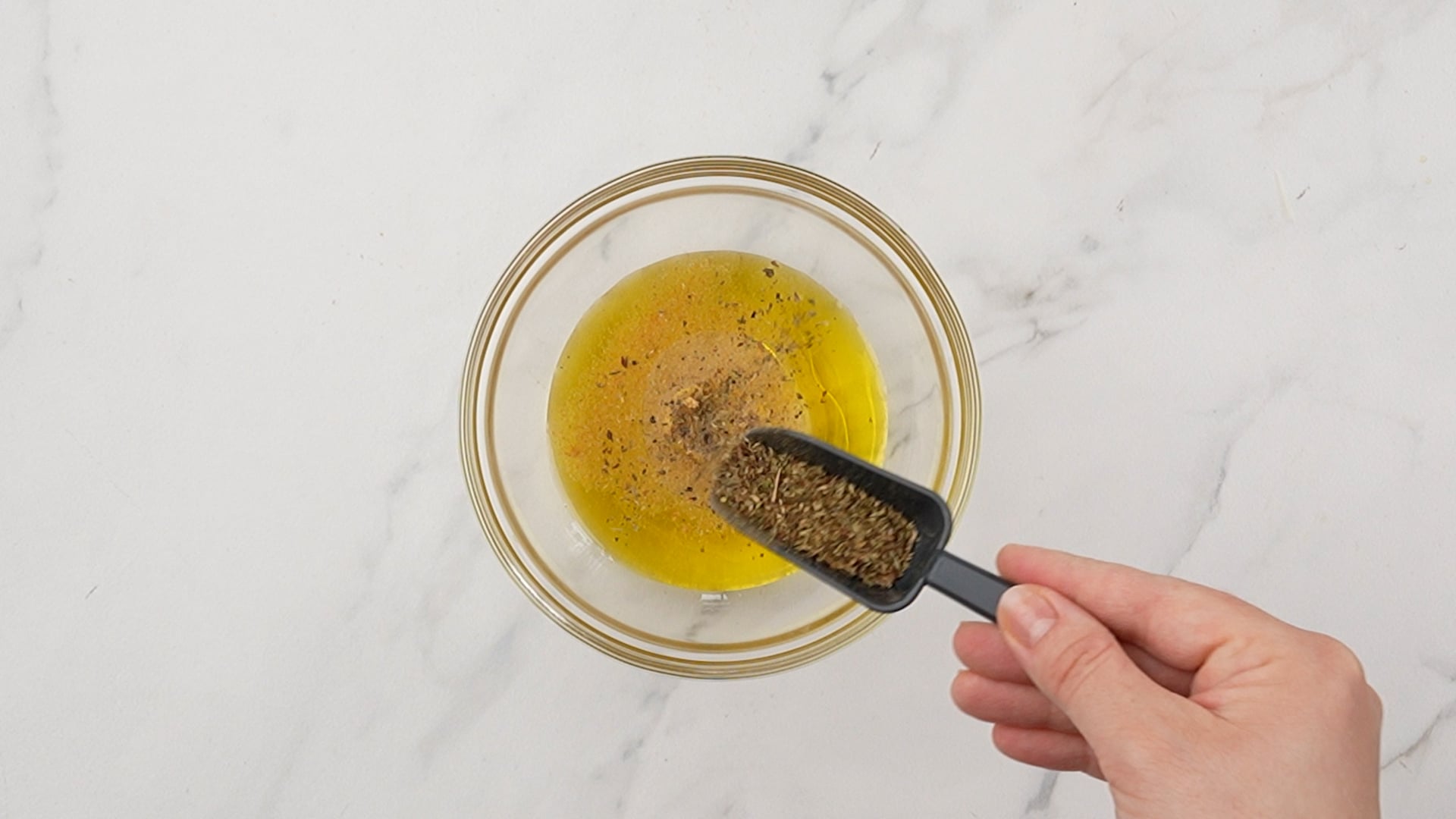 Chef's Tip: Add some fresh herbs like chopped parsley or basil to give your salad an extra pop of flavor.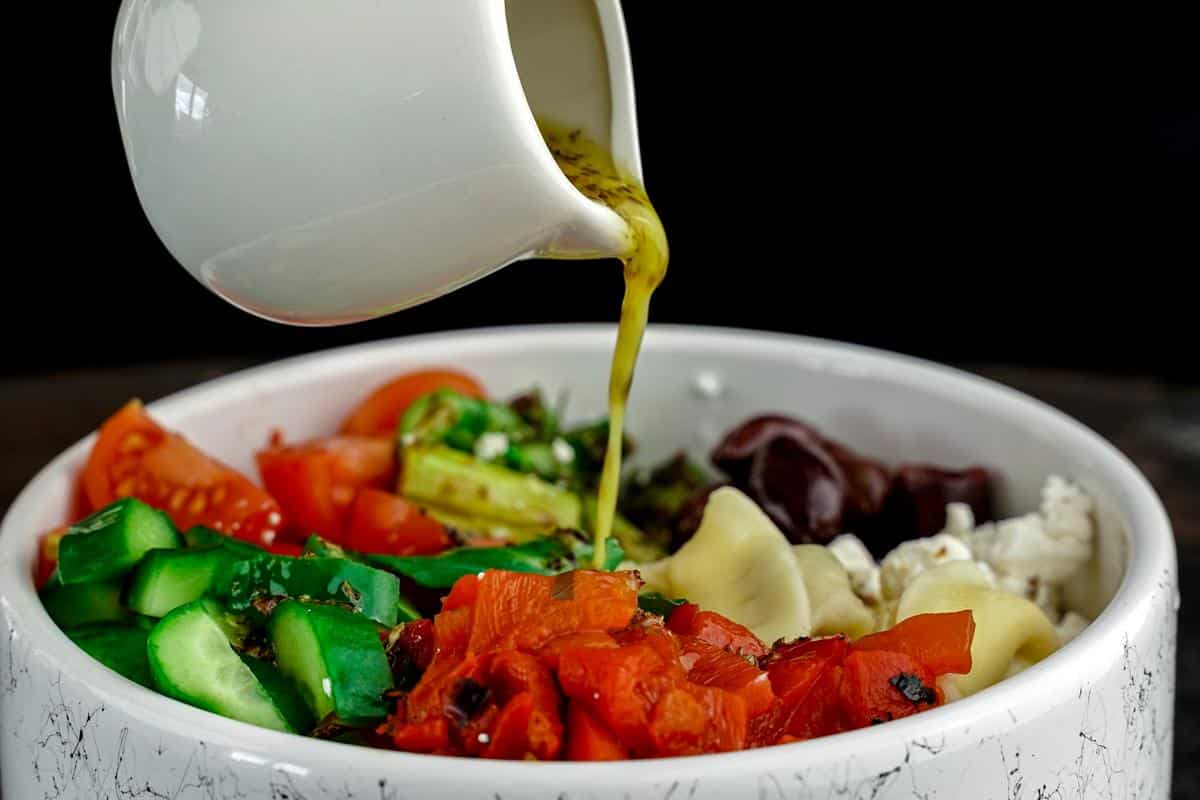 📖 Substitutions
Don't have everything on hand or have an ingredient preference? That's fine - just update with one of the substitutions below!
Replace the asparagus with green beans, broccoli, snap peas, or edamame
Use black olives instead of kalamata olives
Replace the vegan feta with any preferred vegan cheese, or skip it altogether
Use whole-grain mustard instead of Dijon in the dressing
🧂 Variations
If you are like me, you find a recipe you like, then have fun changing it up a bit each time. While this recipe is centered around classic Greek flavors, you can vary it on occasion with different ingredients. Below are some great ideas.
Use roasted zucchini, squash, onion, and tomatoes for a richer flavor
Add in a cup of couscous, brown rice, or quinoa to increase the fiber
Use fresh herbs in the dressing for a brighter flavor
Add sliced jalapenos to the salad to bring heat to the flavor profile
Use a vegan mushroom ravioli instead of tortellini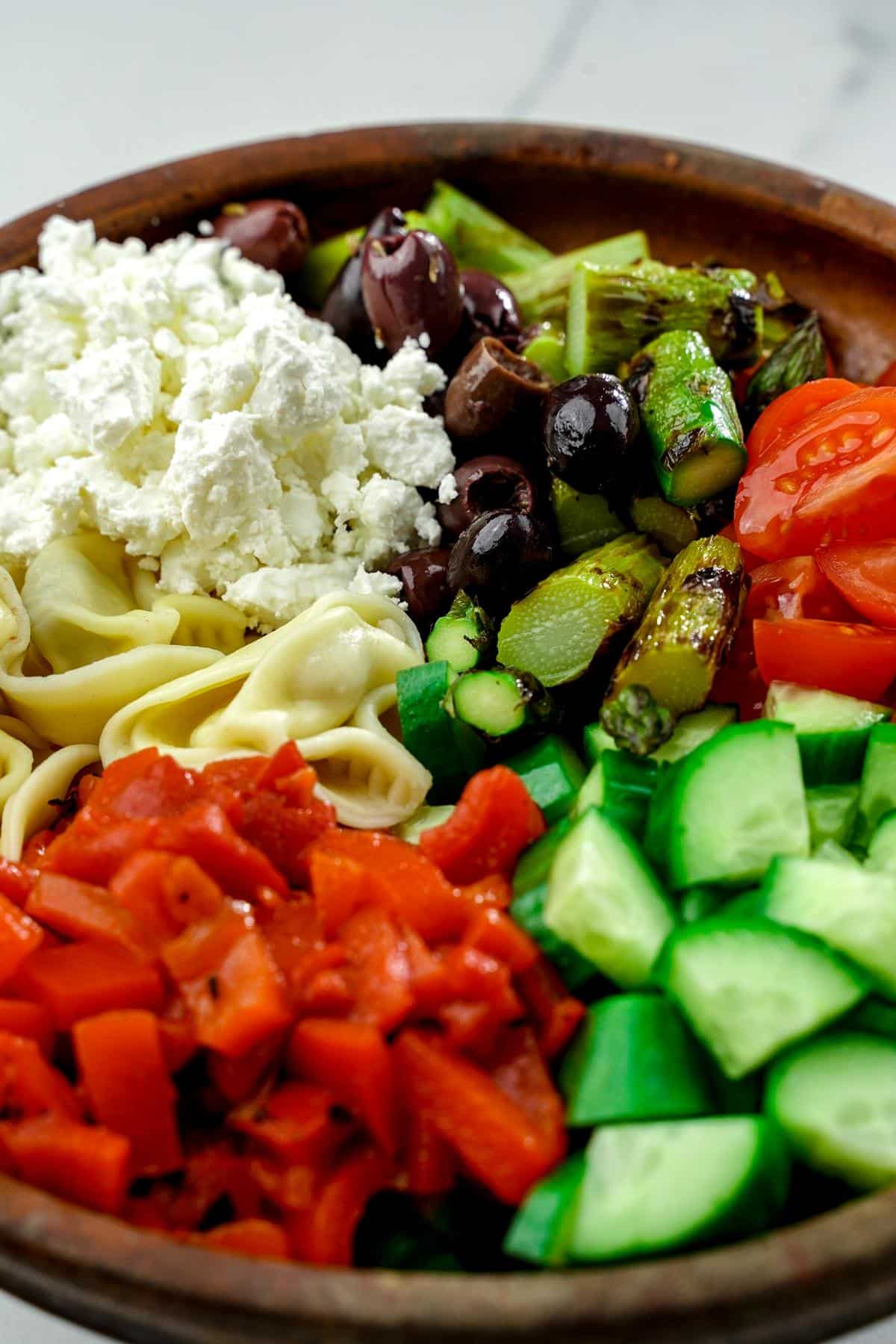 📋 Storage
This vegan pasta salad is a great choice to make ahead of time. Whether it is to prep for lunches throughout the week or to take to a potluck with friends in the summer, it's ideal.
This lasts 3 to 4 days in an airtight container in the refrigerator. I do not recommend freezing this salad.
🍽 Equipment
Below are my recommendations for items to keep on hand in your kitchen for preparing meals like this one. Check them out and add to your shopping list.
💭 Top Tip
One tip to make this recipe even better is to add some fresh herbs like chopped parsley or basil for an extra burst of flavor.
❓ FAQ
Can you eat cooked cold tortellini?
Absolutely. Since tortellini is typically filled with vegetables or cheese, it is ideal for serving chilled.
Should I rinse pasta before tossing it in pasta salad?
In this recipe, I would recommend rinsing and then draining the tortellini before combining them with the rest of the ingredients. It removes some of the starch and helps you appreciate the flavor of the pasta more.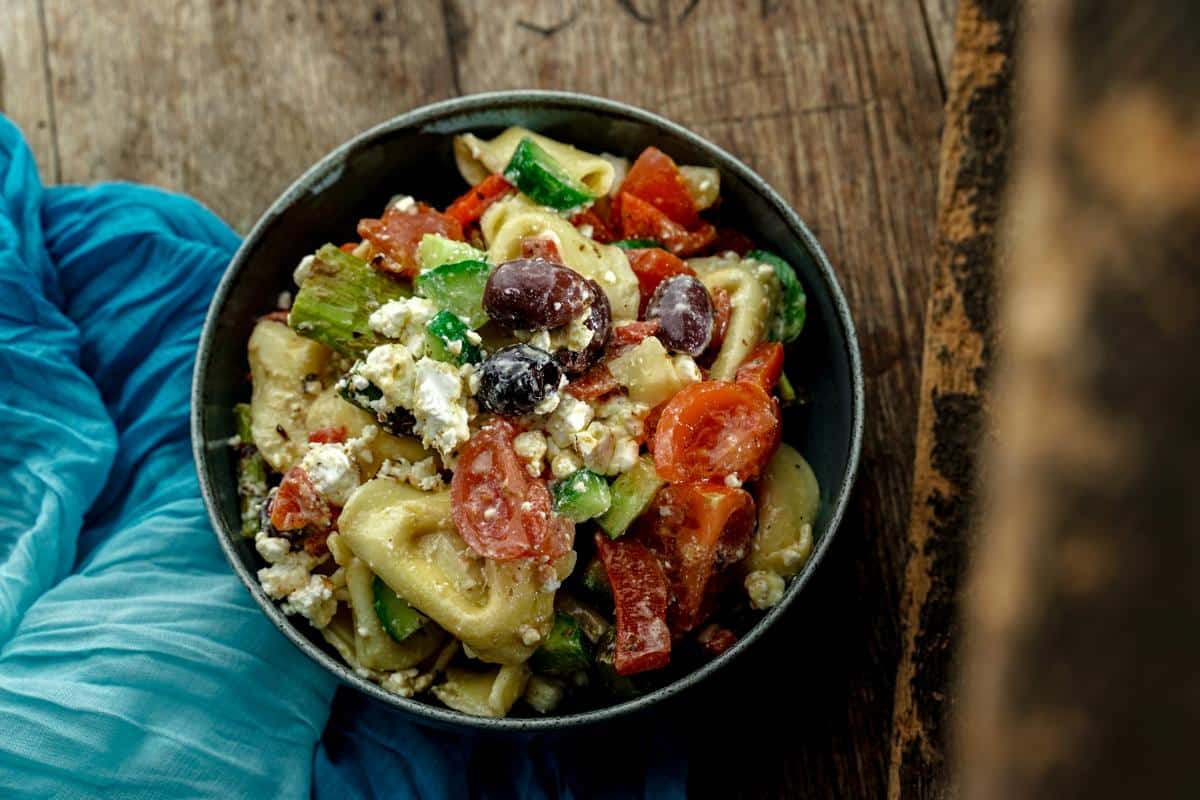 Related
If you like pasta, then below are a few more tasty dishes that are sure to be a hit at your dinner table. Take a moment to bookmark them to make soon.
Pairing
Need to add something more to fill out this meal? Check out some protein additions that pair great with this Greek tortellini salad.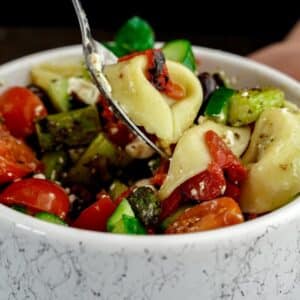 Greek Tortellini Pasta Salad
Enjoy a tasty twist on traditional pasta salad with our vegan Greek tortellini dish! Packed with fresh veggies and mouthwatering flavors.
Instructions
To start off, cook the vegan tortellini following the instructions on the packaging. Once done, give it a quick rinse and drain before setting it aside for later.

While the pasta is cooking, take the asparagus and grill or sauté them for 2 to 3 minutes per side until they are tender. Once done, cut them into small pieces and set them aside.

Next, it's time to prepare the vegetables. Slice the cucumber, cherry tomatoes, and roasted red peppers into bite-sized pieces.

In a large bowl, layer the tortellini, asparagus, sliced vegetables, kalamata olives, and vegan feta cheese.

Now, let's make the dressing. In a separate bowl, whisk together olive oil, red wine vinegar, lemon juice, dijon mustard, black pepper, salt, garlic powder, and dried oregano. Drizzle the dressing over the salad and give it a good toss before serving.
Notes
Chill the pasta after cooking for a better texture and flavor when serving.
Mix in additional chopped vegetables for more nutrition and flavor.
Nutrition
Calories:
579
kcal
Carbohydrates:
64
g
Protein:
22
g
Fat:
27
g
Saturated Fat:
6
g
Polyunsaturated Fat:
2
g
Monounsaturated Fat:
12
g
Cholesterol:
48
mg
Sodium:
831
mg
Potassium:
369
mg
Fiber:
8
g
Sugar:
8
g
Vitamin A:
1849
IU
Vitamin C:
61
mg
Calcium:
228
mg
Iron:
5
mg
Food Safety
Make sure to always practice food safety when you are preparing meals in your home kitchen.
Always sanitize countertops, cutting boards, utensils, and cookware thoroughly between each use.
Wash your hands in warm soapy water, rubbing for at least 20 seconds before rinsing. Remember, "FROG" means friction rubs off germs.
After serving food, allow it to cool, then place it into the refrigerator or proper storage immediately. Food should be at room temperature for no more than 2 hours for safety.