This Greek quinoa salad with vegan feta is perfect for a healthier plant-based meal that is packed with flavor. Make this for lunch, as a side, or serve a more significant portion as a meal.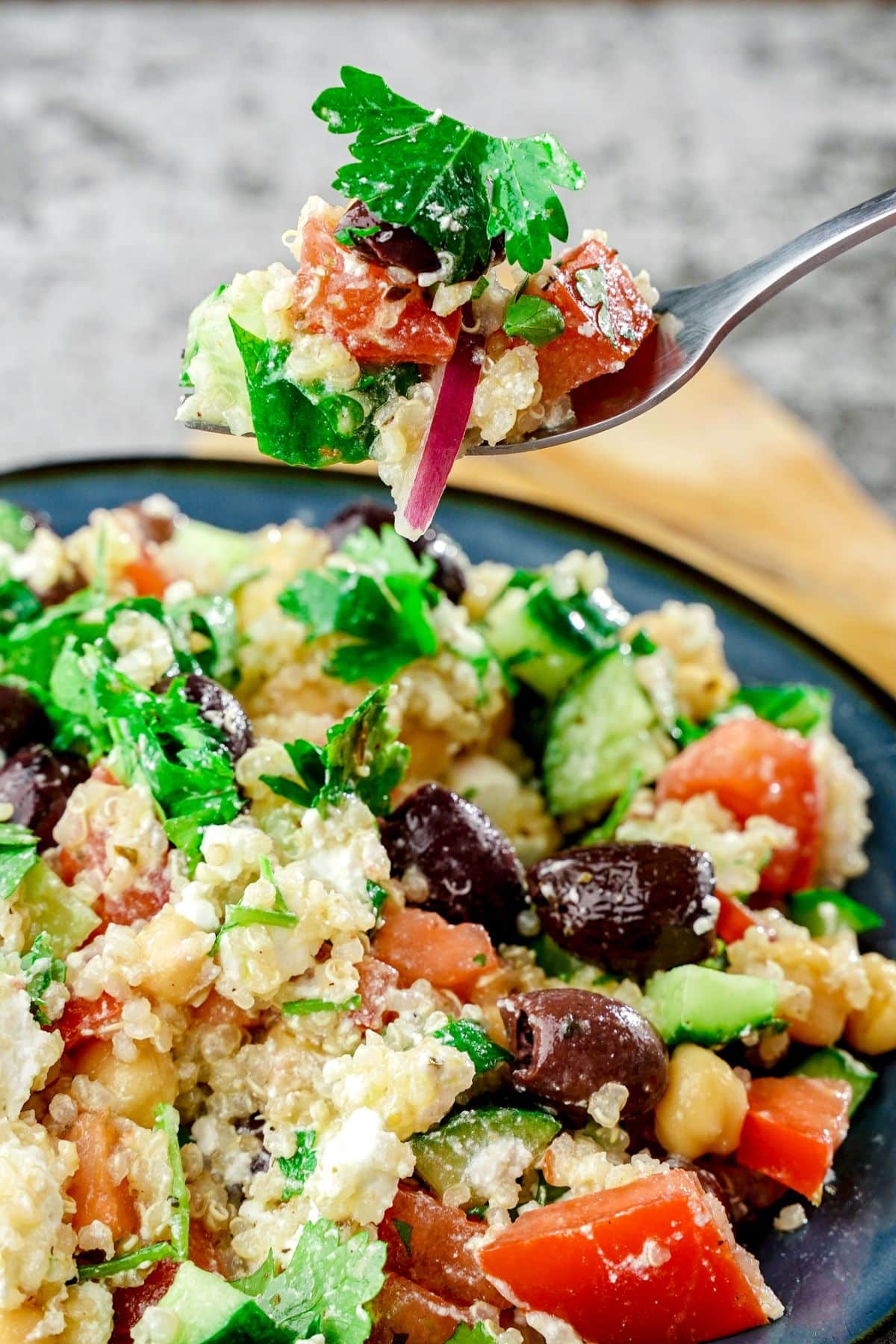 Combining quinoa, chickpeas, olives, and fresh vegetables makes this salad a nutrient-dense powerhouse that will keep you satisfied and energized.
If you like this salad, check out the vegan avocado quinoa salad too! It's another easy vegan lunch you'll love.
Jump to:
🥘Ingredients
There are two separate sets of ingredients below. The first is for the base of the salad, and the second is for the Greek dressing. For exact measurements, see the printable recipe card below.
Tomatoes
Cucumber
Red onion
Fresh parsley
Quinoa
Chickpeas
Kalamata olives
For the Greek dressing:
Red wine vinegar
Olive oil
Dijon mustard
Dried oregano
Pinch of garlic powder to taste
Pinch of salt and pepper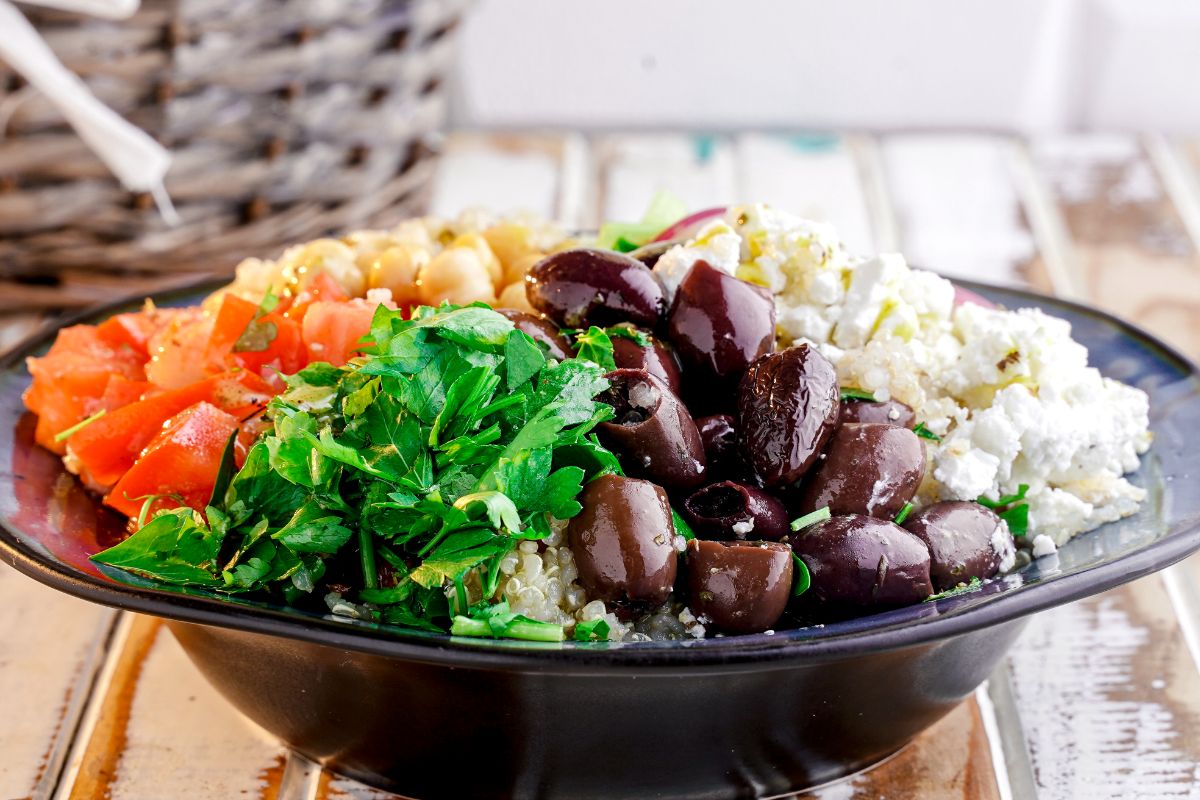 📋Instructions
For this salad, you'll start by preparing the quinoa. Simmer it for 15 minutes, remove it from the heat source, then cover and let it rest for 10 minutes. Once done, fluff it with a fork and season as desired.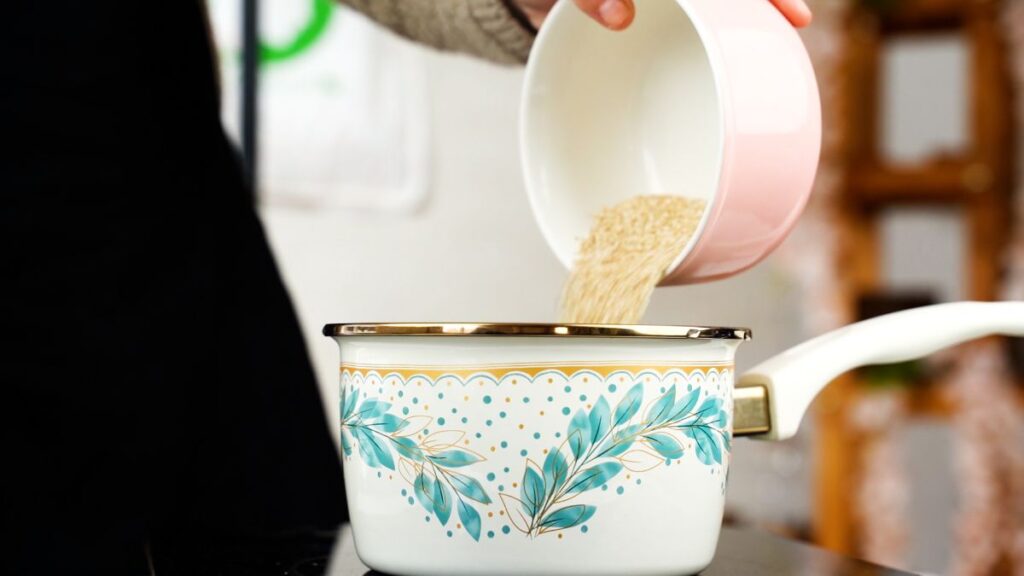 While the quinoa is cooking, prepare the vegetables for the salad. Slice the cucumbers and tomatoes into bite-sized pieces and chop the red onion. Chop the fresh parsley and set it aside.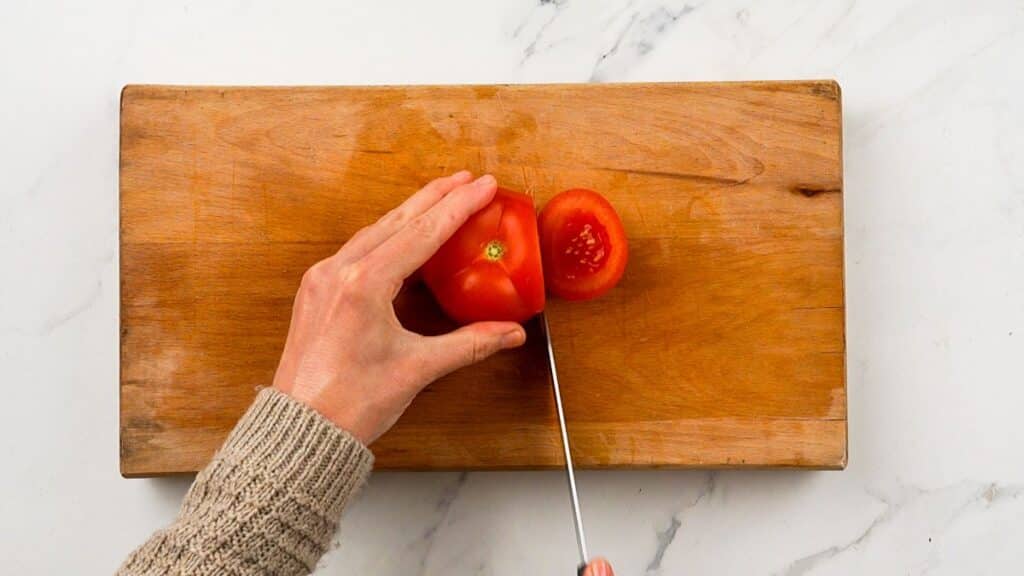 Now, you will make the dressing. Whisk together the olive oil, vinegar, oregano, garlic powder, Dijon mustard, salt, and black pepper in a large bowl. Once combined, taste, and add more seasoning if needed.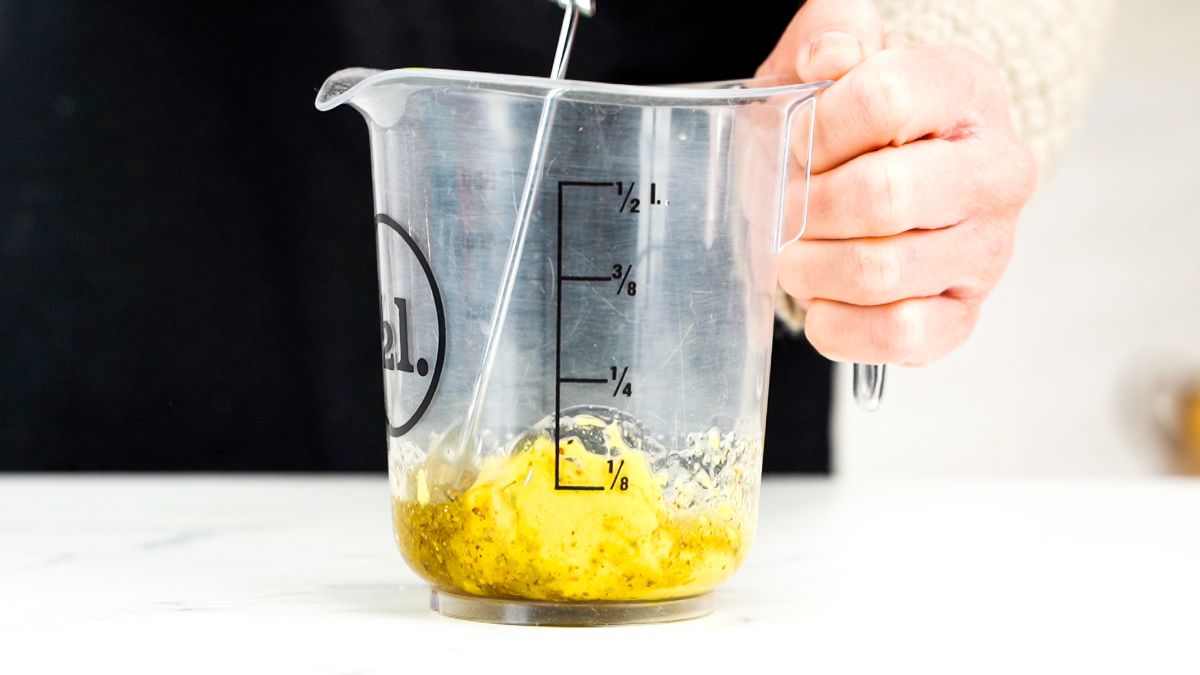 When you are ready to serve the salad, layer the quinoa, chickpeas, cucumber, tomato, olives, red onion, and parsley in a large bowl. Toss with the salad dressing and top with vegan feta before serving.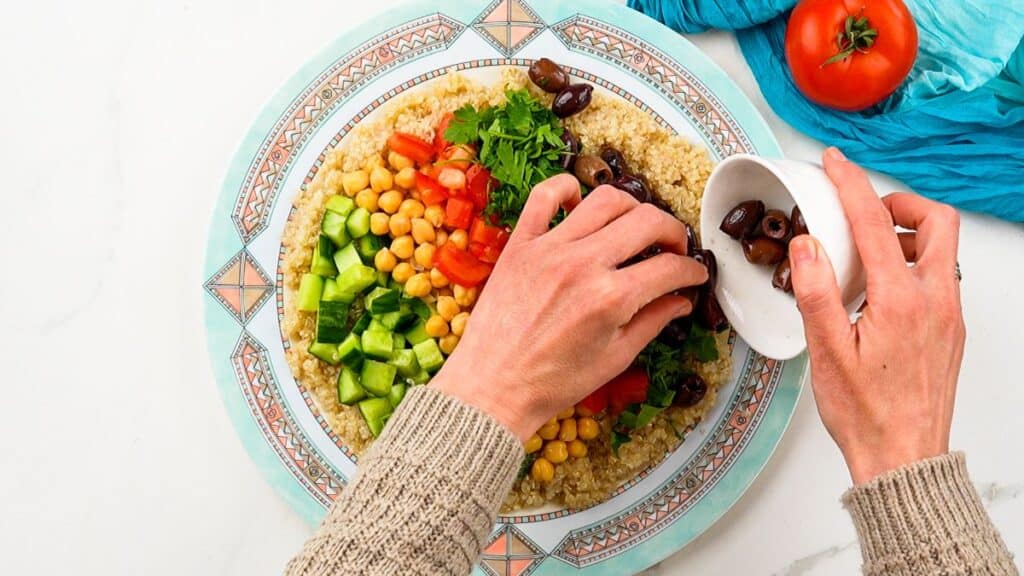 Serve this fresh or chill until ready to serve.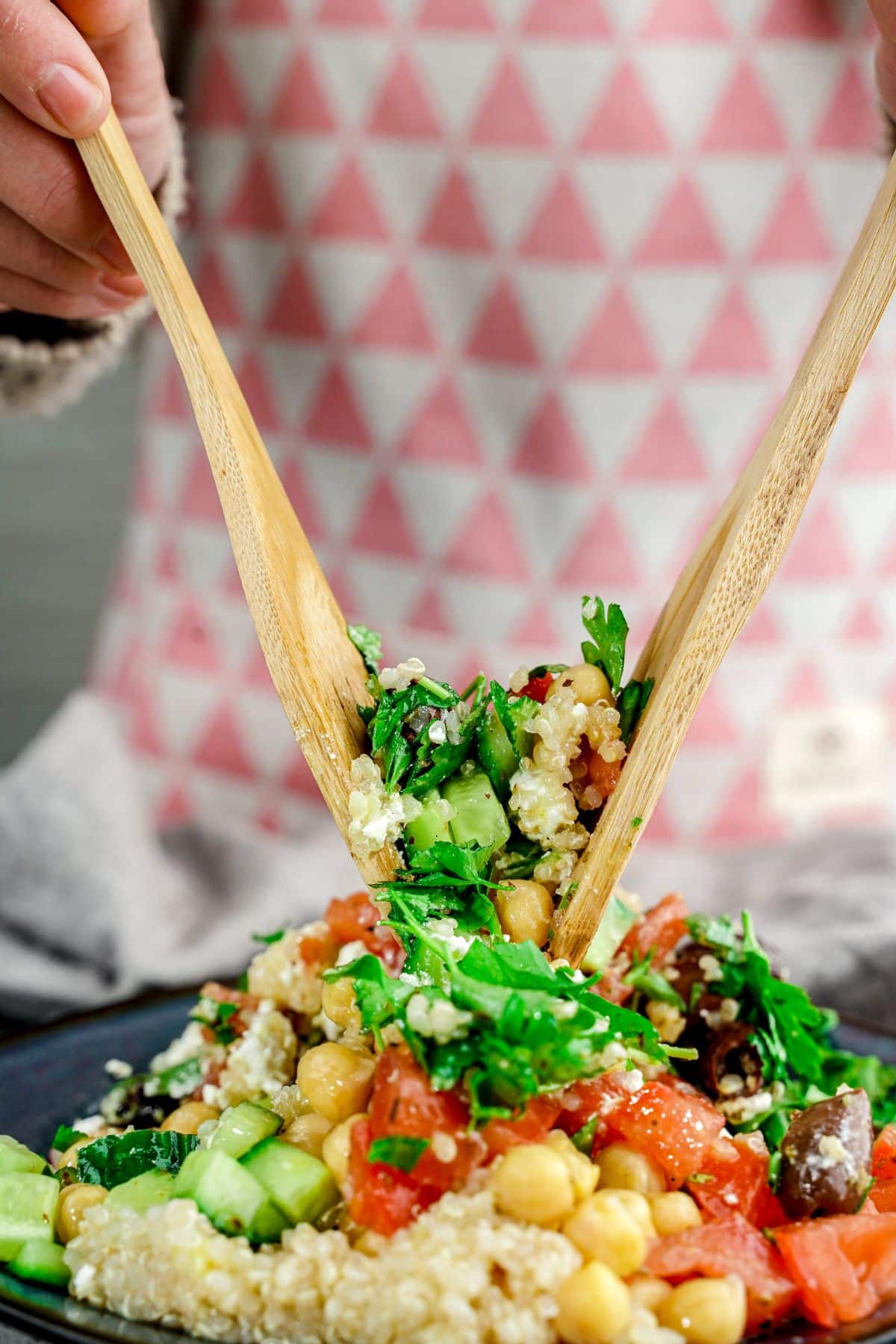 🔪Substitutions
For those with dietary restrictions or preferences, I've included a list of ingredient substitutions that you can use to customize the recipe to your liking.
Skip the vegan tofu or make your own homemade using tofu
Add sweetness to the dressing with agave nectar or maple syrup
Use apple cider vinegar if you prefer
Replace the fresh tomatoes with sun-dried tomatoes
📖Variations
If you're feeling creative, I've also included some recipe variations that you can try with this salad.
Add roasted red peppers or artichoke hearts to the salad
Use bulgar, couscous, or brown rice to replace the quinoa
Cook the quinoa in mushroom broth or vegetable broth
Use a ready-made salad dressing instead of homemade
If you prefer a milder flavor, use green onions instead of red onions
Replace the kalamata olives with black olives for a less tart flavor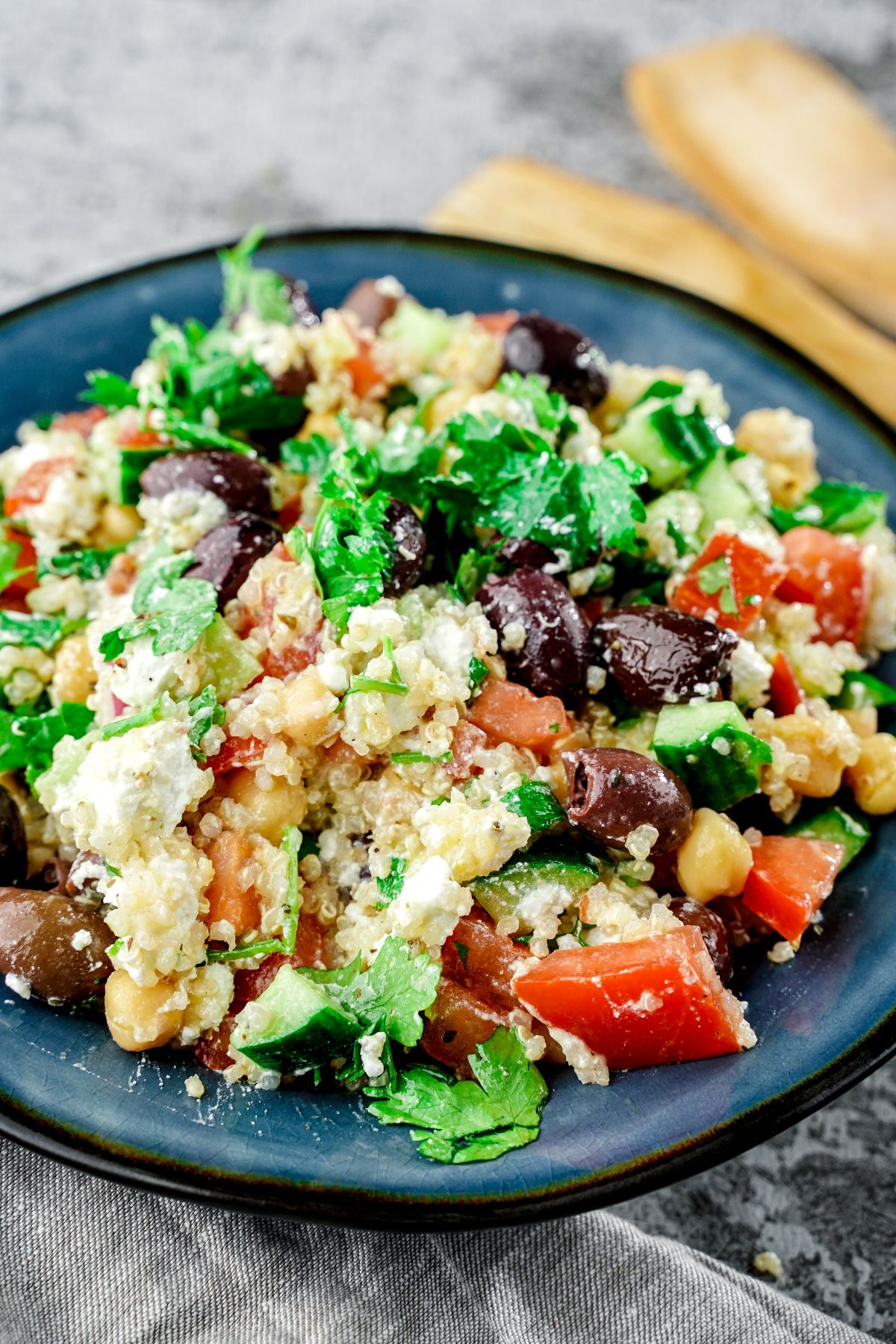 🫙Storage
To make this salad ahead of time, store it in an airtight container in the refrigerator for up to three days. However, for best results and freshness, I recommend storing the dressing separately and adding it just before serving.
While the salad itself doesn't freeze well once prepared, you can make their quinoa ahead of time and freeze it in portions for easy on-the-go additions to meals.
🍽 Equipment
Is your kitchen fully stocked? If not, check out my suggestions below which will come in handy when making this recipe.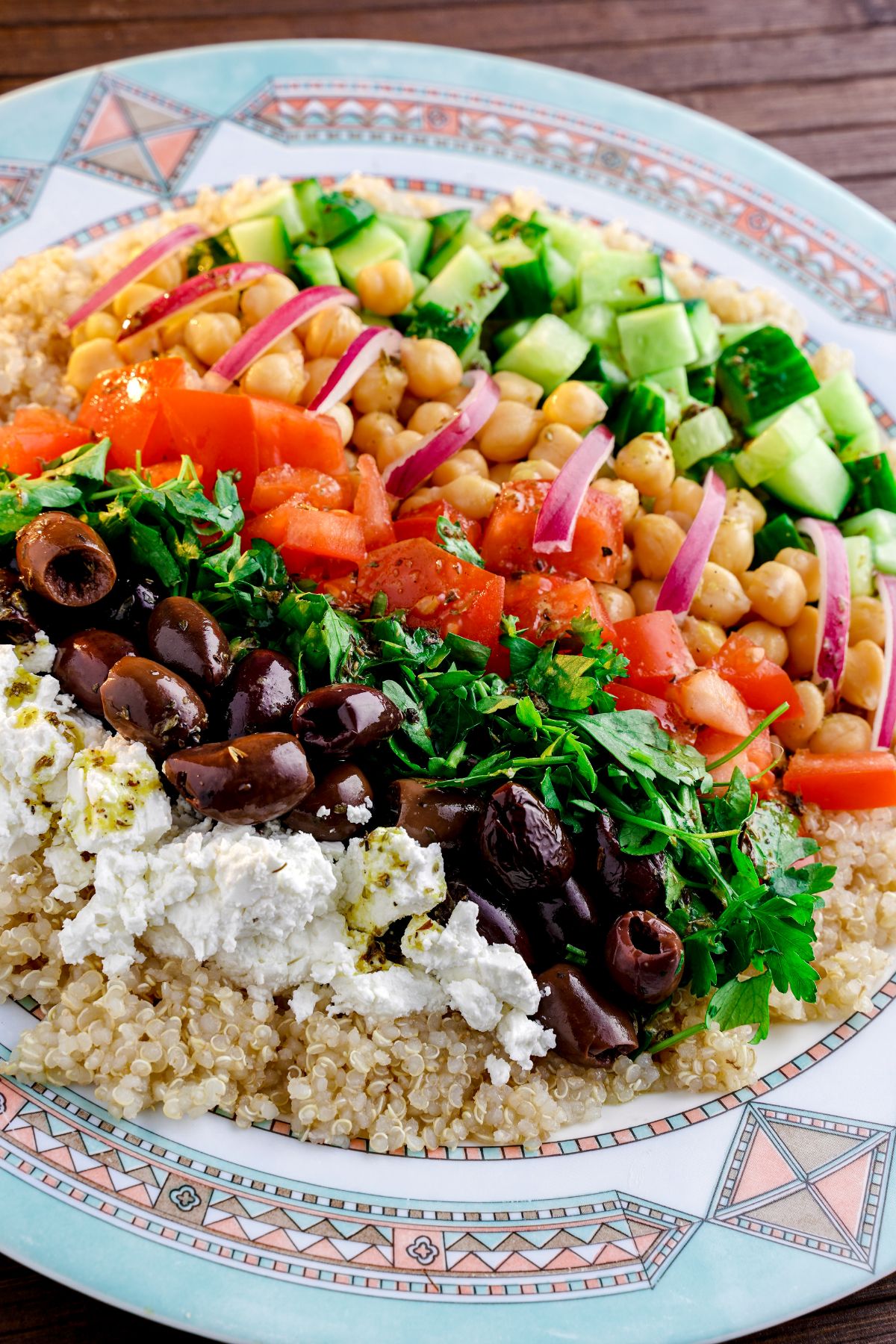 💭 Top Tip
My top tip for making this salad even better is to toast the quinoa before cooking it. This will give it a slightly nutty flavor and a crisp texture, elevating the dish to the next level.
❓FAQ
How do I make quinoa taste good?
Quinoa has a naturally nutty flavor, but to add more flavor when cooking, I recommend adding seasoning to the water. Alternatively, you can use mushroom broth or a rich vegan vegetable broth to impart flavor while it cooks.
How healthy is Greek salad for you?
This really depends upon your own personal dietary needs. While some would say it is a great choice with high protein and healthy fats, others may prefer to have a lower fat content. In general, this is a healthy choice for a meal or side dish.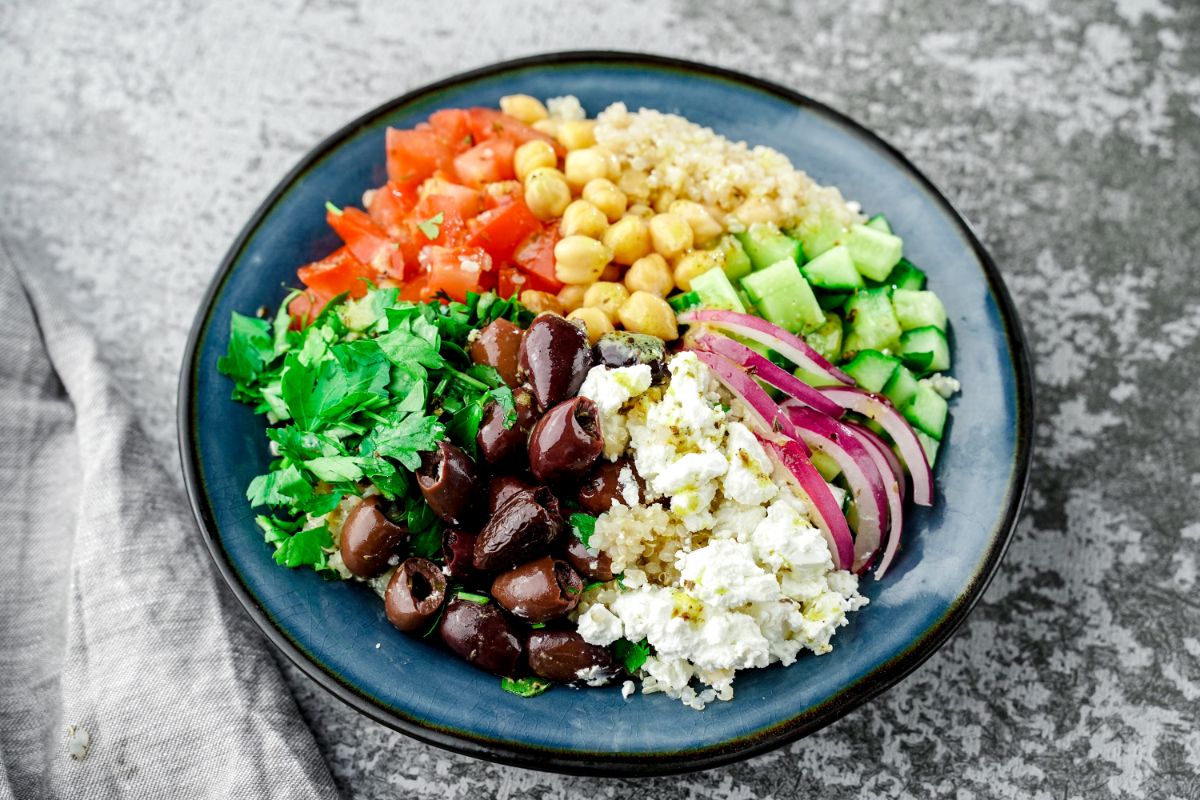 Relevant
If you like this salad, then you are sure to appreciate some of the other salads shown below. Bookmark your favorites.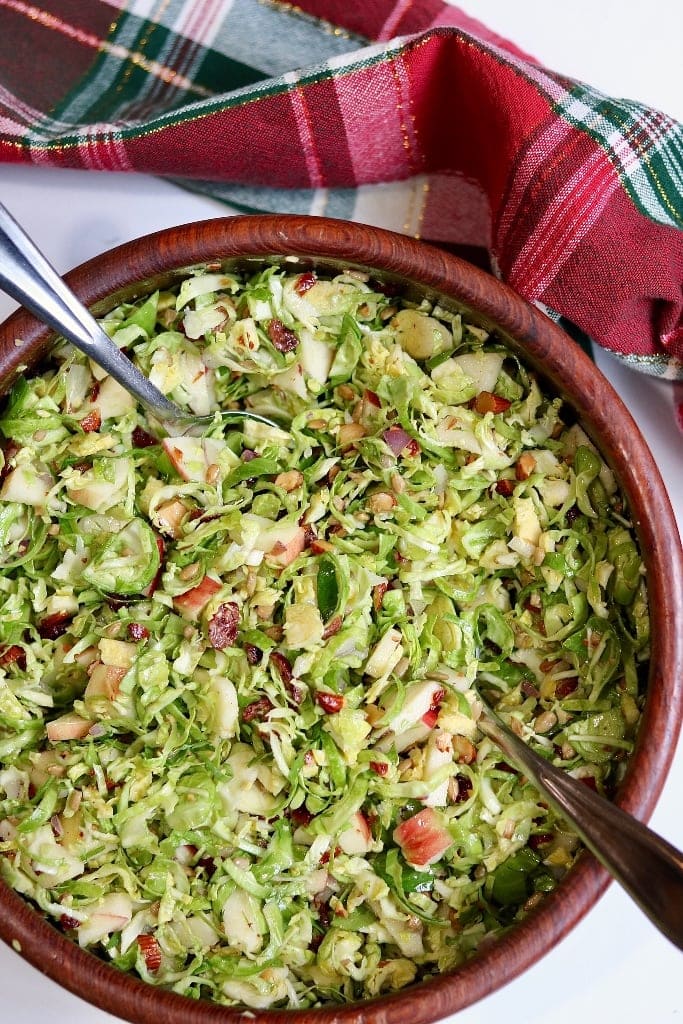 Pairing
Want to make this a meal, then pair it with another protein for a flavorful meal that satisfies you. Bookmark your favorites from these ideas.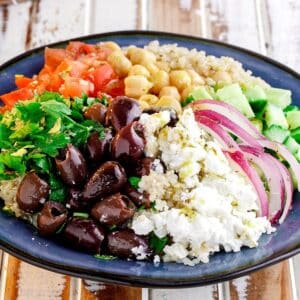 Vegan Greek Quinoa Salad with Feta
Savor the scrumptiousness of our vegan Greek quinoa salad featuring feta. A protein-rich, flavorful delight for a delectably healthy meal!
Instructions
Begin by bringing water to a boil in a medium-sized saucepan. Once boiling, introduce the quinoa, then let it simmer for 15 minutes. Subsequently, remove it from the heat and allow it to remain covered for an additional 10 minutes.

On your cutting board, cube the cucumber, tomatoes, and red onion, setting them aside for later use.

Proceed to chop the fresh parsley into fine pieces.

To prepare the dressing, combine olive oil, red wine vinegar, dried oregano, garlic powder, Dijon mustard, salt, and pepper in a glass. Stir the ingredients together until thoroughly blended.

Now, it's time to assemble the salad. In a large bowl, combine the cooked quinoa, chickpeas, cubed cucumber, tomatoes, vegan feta, Kalamata olives, red onion, and fresh parsley. Pour the previously prepared Greek dressing over the ingredients. Give the salad a good mix, and voila! It's ready to be savored.
Notes
Store the vegetables and dressing separately and toss just before serving for the best texture.
Add roasted tofu for more texture and protein if desired.
Nutrition
Calories:
424
kcal
Carbohydrates:
46
g
Protein:
11
g
Fat:
23
g
Saturated Fat:
3
g
Polyunsaturated Fat:
4
g
Monounsaturated Fat:
15
g
Sodium:
552
mg
Potassium:
663
mg
Fiber:
9
g
Sugar:
5
g
Vitamin A:
738
IU
Vitamin C:
12
mg
Calcium:
99
mg
Iron:
4
mg